9) Mother's mercy, 5×10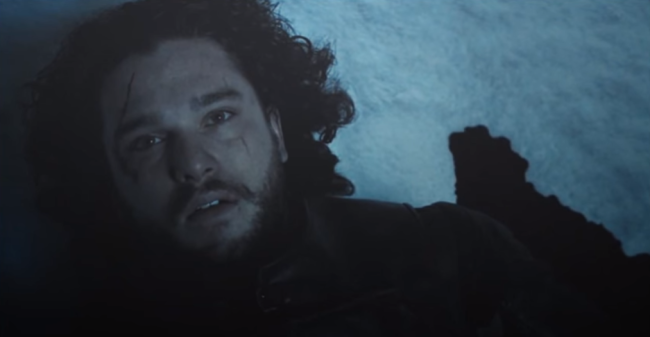 La puntata viene ricordata per alcune scene che hanno dato secondo molti la giusta ricompensa ad alcuni personaggi malvagi come Cersei (umiliata nella Marcia della Vergogna), o Ramsay (che vede fuggire Theon e Sansa). Ha, però, nella conclusione il suo momento più triste: la sopportazione dei Guardiani della Notte ha superato il limite quando Jon Snow, Lord Comandante, ha aperto ai Bruti le porte del Castello Nero, compiendo un atto, a detta di molti, di tradimento. Con un inganno, viene attirato nel piazzale e accoltellato a morte dai cospiratori, fra i quali spicca inaspettatamente Olly, il ragazzino che sembrava col tempo essersi affezionato a Jon, il cui cadavere insanguinato chiude la quinta stagione di Game of Thrones.
10) The door, 6×05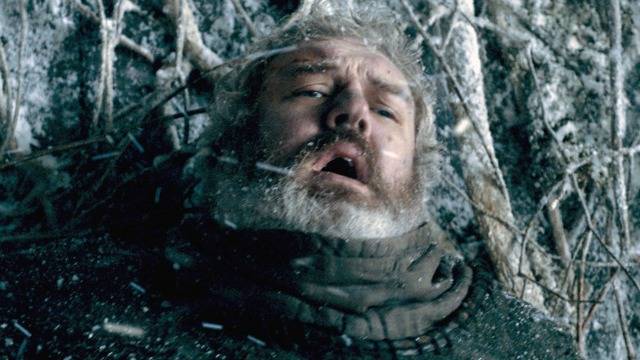 Forse la puntata che ha avuto l'impatto mediatico più intenso, The Door rappresenta in Game of Thrones la chiusura di un cerchio.
Anche se un momento triste e commovente nella stessa puntata è la dichiarazione d'amore di Jorah a Daenerys (triste perchè l'uomo crede di essere destinato alla morte, essendo stato toccato dagli Uomini di Pietra), impareggiabile è il finale della puntata. In una commistione temporale, si scopre il motivo per cui Hodor riesca a dire solo il suo "nome": molti anni prima, a causa del rapporto temporale col presente, il giovane Hodor aveva sentito le parole di Meera che lo imploravano di resistere e sacrificarsi, difendendo lei e Bran dall'attacco dei non morti. "Hold the door" (tieni chiusa la porta, riferendosi a quella che impedisce ai non morti di raggiungerli) diventa un urlo straziante ripetuto molte volte dal giovane, espressione che si trasforma gradualmente in "Hodor", la parola che l'uomo ripeterà per tutta la sua vita.
Il sacrificio del gigante buono permetterà a Meera e Bran di fuggire e scampare all'attacco dei non morti. Lacrime.