7) I ricami degli abiti raccontano la storia di Game of Thrones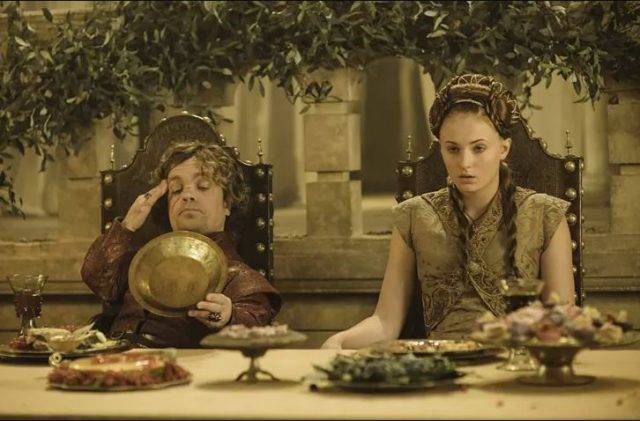 Anche se Game of Thrones ha adottato più recentemente un aspetto più militaristico per la maggior parte dei personaggi principali, le stagioni precedenti hanno visto molti abiti dai ricami delicati. Dal 2011 al 2016, la ricamatrice Michele Carragher ha collaborato con la Clapton per creare disegni che si accordassero con la narrativa della serie.
Il ricamo è un modo subliminale per raccontare la storia di qualcuno. Quando Sansa Stark sposò Tyrion Lannister nella terza stagione, sul suo abito si poteva vedere l'influenza di sua madre, Catelyn Stark, attraverso i pesci della casata Tully che nuotano, poi l'emergere del metalupo Stark e infine un ingombrante leone Lannister sul retro del suo collo.
A chi si chiede il perché di una attenzione ai dettagli così maniacale, la costumista risponde:"La gente guarda la TV su schermi delle dimensioni di uno schermo cinematografico ora. E i fan devoti guardano gli episodi più e più volte. Dopo tre o quattro visualizzazioni, inizi a vedere questi dettagli. Ed è per questo che lo facciamo. Questo è ciò che rende speciale Game of Thrones ".