Togliamoci subito il dente: non ho mai guardato Game Of Thrones. Ora, immagino che molti di voi saranno scettici al riguardo, forse addirittura increduli. Voglio dire, Game Of Thrones è la serie più seguita al mondo. Possibile che questa qui non l'abbia vista? Oppure, se state leggendo questo articolo, c'è una buona probabilità che anche voi, come me, siate estranei a questo fenomeno globale che è diventato Il Trono di Spade e comprenderete i disagi che ne scaturiscono.
Vorrei specificare che in realtà non ho nessuna avversione per questa serie tv, anzi. Sono convinta che la trama sia avvincente e stimolante e che i personaggi siano tutti molto affascinanti. Eppure, se devo dare una risposta al perché io non ne abbia iniziato la visione, non saprei dirlo. Ho semplicemente procrastinato, aspettando la fine dell'ottava stagione. Ma, credetemi se vi dico che ignorarla è diventata un'impresa impossibile.
Con l'uscita del'ultimo capitolo il mondo è totalmente impazzito.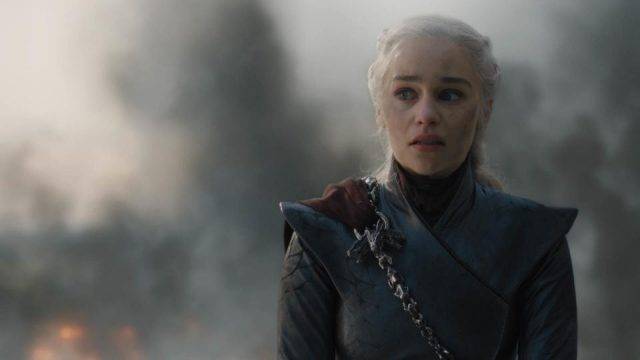 Il giorno dopo il lancio del primo episodio, c'erano ragazzi che camminavano con il capo chino e le mani sulle orecchie per evitare commenti dei compagni e i social erano invasi da post che gridavano ALLARME SPOILER. Immancabili, poi, le storie ritraenti lo schermo del pc acceso e il logo della serie che intasavano Instagram. Ma la situazione è peggiorata. Con la messa in onda dell'ultimo episodio si è scatenato il delirio. Mi direte che fin qui non c'è nulla di strano. C'era da aspettarselo che una serie tv di questa portata avrebbe avuto effetti del genere sui ragazzi. L'ultima stagione rappresenta la fine di un'epoca e di una saga storica. La consapevolezza che stava volgendo al termine un capitolo importante nella storia dei telefilm l'ha avvertita anche chi non ha mai seguito Game Of Thrones.
Le persone che non hanno visto e seguito in diretta GOT sono un numero veramente esiguo. Di conseguenza, tutti ne parlano con tutti aspettandosi che il proprio interlocutore sappia esattamente ciò di cui si sta parlando. Potete supporre il disappunto quando le cose non vanno secondo i piani. Immaginate la scena: io e altri ragazzi intorno a un tavolo a banchettare e, all'improvviso, qualcuno decide di intavolare una discussione su Game Of Thrones. Ed è allora che si scatena la vera battaglia. Tutti fanno a gara per dire la propria, si schierano con l'uno o con l'altro personaggio, pregano che nel prossimo episodio non muoia proprio lui e compiangono la fine di qualche altro protagonista. Poi, si girano verso di me, con uno sguardo che mi ha ricordato un branco di iene fameliche e pongono la funesta domanda:
"E tu cosa ne pensi?"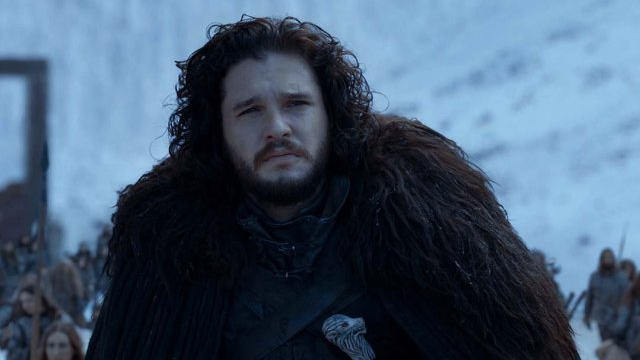 Ecco che arriva il momento dell'ammissione dei propri peccati, seguita da un pentimento immediato e successive scuse per giustificare la mia mancanza. Ma dopo aver confessato di non aver mai visto un episodio di GOT – al massimo qualche frame di sfuggita – tutti rimangono basiti. Non so perché, ma rimangono proprio di sasso. E mentre qualcuno è senza parole, qualche altro si lancia in una lunga esaltazione della serie cercando di convincermi a recuperare quasi otto stagioni tutte prima della fine della serata! E la cosa terribile, è che mi lascio anche prendere dall'entusiasmo! Allora mi riprometto che sì, anche io inizierò la visione de Il Trono di Spade.
Ma è a questo punto che realizzo il palesarsi di un problema insormontabile. Evitare gli spoiler degli ultimi episodi, ma anche delle sette stagioni precedenti, è una vera e propria impresa titanica. Non solo perché la maggior parte dei miei amici mi si avvicina per parlarne o perché Facebook e Instagram sono pieni di immagini e commenti al riguardo. Ma perché perfino mio padre segue la serie in diretta!
Non vorrei attirare su di me la sfortuna, ma fino ad ora ho abilmente scansato tutte le notizie con saltelli così rocamboleschi che, se fossi in grado di farli anche nella vita reale, sarei sicuramente più agile e atletica! E dopo giorni passati a evitare come la peste le immagini, i gruppi e mio padre, ecco che mi si avvicina lui. Lui che non ha visto la serie e che ha combattuto con valore per scampare agli spoiler, ma ne è stato travolto. Venuto a conoscenza di tutte le anticipazioni possibili e immaginabili, vuole condividere con me la sua scoperta: "Ma lo sai chi è quella che siede sul trono?".
Il panico mi assale. Per fortuna fuggo dallo scontro con il solo spoiler che sarà una donna a salire sull'ambito trono. O almeno credo: preferisco non avere conferme al riguardo.
Basta un solo nome e tutto è perduto. Un solo commento addolorato e la consapevolezza di un'altra morte. Pensate che, anche se non so bene i tratti caratteristici dell'uno o dell'altro, ormai conosco tutti i personaggi. I nomi, le alleanze, le frasi tipiche. Finanche le ship e le coppie che sono state accolte positivamente dal pubblico. Insomma, una sola parola può sbaragliare la fortezza che mi sono costruita. Come vedete, anche per noi poveri umani non-fan questi giorni sono stati particolarmente faticosi e ancora ci aspettano tanti ostacoli da superare. Ma non temete: anche se siamo pochi, resistiamo all'orda di appassionati della serie fantasy… finché, vinti dalla curiosità, ci lasceremo contagiare da questa frenesia.
Vi prometto, dunque, che per espiare il mio peccato inizierò la visione di Game of Thrones al più presto.