Non sono come voi. Io guardo Game of Thrones perché mi distrae: non riesco a dare credito al fantasy, cioè mi sta bene che esista, ma non sono mai riuscita ad appassionarmi al Signore degli Anelli, so poco o nulla di Narnia e credo di essere l'unico essere pluricellulare al mondo che non ha mai né letto, né visto un film su Harry Potter.
Sì, vi ricordo che sono quella delle opinioni impopolari.
Non continuare se non sei in pari! Contiene spoiler!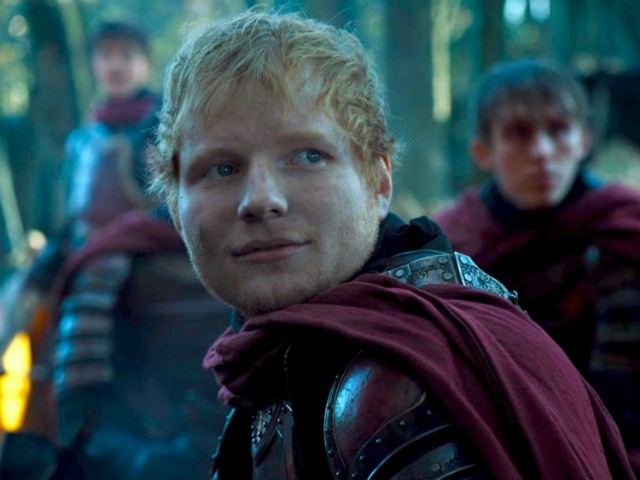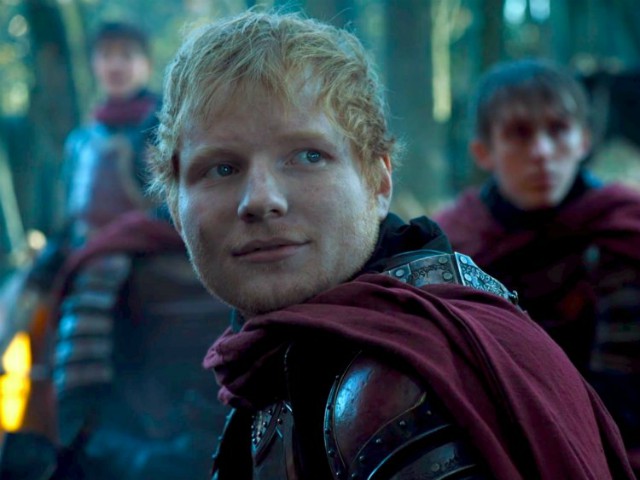 Quindi, per me, Game of Thrones è sempre stata, sì, super interessante, fatta benissimo, con trama cervellotica e piena di colpi di scena, con attori gnocchi e anche talentuosi, ma soprattutto un modo per svagarmi.
Quindi mi sono persa negli outfit stravaganti di Daenerys nata dalla Tempesta, Khaleesi, madre dei draghi e quant'altro, nello sguardo un po' vuoto di Kit Harington, nella quantità di litri di vino rosso bevuti da Tyrion e Cersei, nell'elencare il numero cospicuo di morti improvvise di personaggi importantissimi.
Ho già parlato in passato della mia inveterata antipatia per Sansa, che ancora non ho capito se il fandom di GOT ama o odia, ma "quando i critici dissentono tra loro, l'artista è d'accordo con se stesso" (l'artista sarei io…), quindi ribadisco che Sansa mi urta i nervi.
Perché ho sempre guardato Game of Thrones distrattamente?
C'è una variegata moltiplicità di ragioni, a partire dal fatto che la trama è complicata, i personaggi hanno tutti nomi strani, alcune volte parlano in idiomi a me sconosciuti. Ho dovuto farmi fare un diagramma da una delle mie più care amiche per spiegarmi l'albero genealogico dei Targaryen, dai sù, e dire che non sono proprio completamente tonta.
Poi ci sono i draghi che, per carità, quando i miei figli li hanno visti per poco, per la gioia, non avevano una sincope e hanno gridato e saltato per la sala (cose che fanno normalmente per qualsiasi cosa…). Però, quando una mia ex collega di lavoro tentò di invogliarmi, anni addietro, ad appassionarmi a Trono di Spade, le risposi semplicemente: "Ma dai, quello coi draghi? Ma anche no…".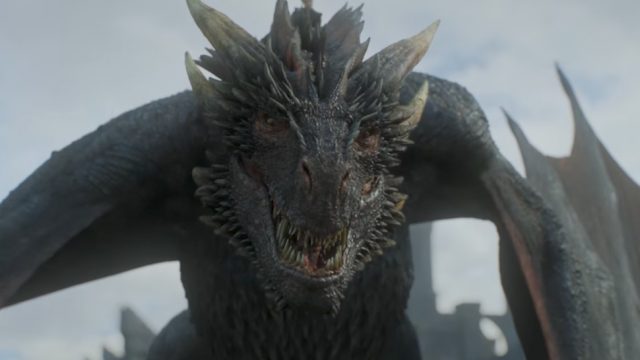 Poi ho iniziato a vederlo e, malauguratamente, ho avuto il coraggio di "gustarmi" la fine di Oberyn Martell. Oh, cielo. Ok, a me piace lo splatter, ma quella scena, sarà che la vidi dopo un pranzo pantagruelico, mi diede un po' fastidio. Ma, dato che sono una persona di ampie vedute, ho continuato a vederla, dall'inizio, perché prenderla a metà era abbastanza azzardato e io non sono persona da mezze misure.
E, sì, anche per una osservatrice superficiale e cazzara come me, Trono di Spade ha decisamente tantissimi punti a proprio favore.
È avvincente: non succede mai quello che ti aspetti.
È assolutamente ben recitata. Alcuni personaggi sono ormai delle icone.
Scene e costumi sono così credibili che anche la presenza dei draghi non mi disturba.
E poi c'è Arya Stark, che se non le vuoi bene sei proprio una brutta persona. Un giorno, ipocriti lettori amanti di Sansa Stark, vi dirò perché Arya batte Sansa trecento a zero.
Ma non oggi, preferisco vivere.
Quindi, sì, insomma, l'ho sempre guardata un po' così, malfidandomi di tutti, soprattutto di Cersei e soprattutto non affezionandomi troppo a nessuno, perché chiunque poteva morire di lì a un minuto.
C'è stato solo un momento in cui ho odiato essermi appassionata a Game of Thrones, stesso momento in cui ho capito che, in fondo, non ero così disinteressata alle vicende di Westeros: quando Jon viene accoltellato da quello stronzetto di Olly, tu quoque, Ollye fili mii.
Jon è un personaggio che, fino a un certo punto, non è che avesse un gran senso: era lo sfortunato di turno, il reale mai-una-gioia che nessuno considerava, perché non era importante.
No, seriamente, qualcuno pensava che Jon potesse mai ambire a una qualche gioia nella vita?
Era un bastardo e non importa in quale epoca fittizia sia ambientata GOT, ma di certo, il Bastardo di Ned Stark non era proprio il più popolare in circolazione. Caitlyn lo guardava sempre con gli occhi della morte. Il sempre vergine. I fratellastri a malapena lo tolleravano. Spedito tra i ghiacciai senza neanche un training di Messner, con un orrido cappotto in ecopelle che farebbe gridare all'assassinio Enzo Miccio.
E non mi dite che mi piace Jon per motivi ormonali, perché in Trono di Spade è esistito Khal Drogo e, dopo di lui, non può esistere nessun altro.
Jon era lo sfigato per cui abbiamo tifato tutti, il bullizzato a scuola, quello che perdeva sempre e comunque, anche se aveva un animo buono e un cuore grande.
Ho pianto sedici caraffe di lacrime quando lo hanno accoltellato. Ho messo sedici status inconsolabili su Facebook. Mi sono vestita di nero.
Ecco, Jon mi ha distratto dalla mia visione superficiale di GOT e, in fondo, spero che, alla fine, malgrado le condizioni avverse, se non sarà Arya a regnare sovrana sul trono, ci sia lui a comandare, perché è uno dei pochissimi personaggi realmente "buoni" che lo meriterebbero.
Sì, penso che sul trono dovrebbe andare un regnante giusto, retto, in grado di sistemare il casino dei sette regni, per cui Jon è il mio candidato ideale.
E tanti saluti al mio distacco dal Trono…