Game of Thrones è finito da tempo. La stagione finale non è stata all'altezza delle aspettative di molti ma questo non toglie il fatto che la serie ha fatto la storia della televisione. Ha cambiato il modo di fare serie tv, unendo a una trama complessa un'ambientazione fantasy e personaggi shakespeariani. Nulla è scontato e anche il protagonista può morire. Ned Stark insegna.
I personaggi di Game of Thrones sono complicati, profondi, forti ma allo stesso tempo vulnerabili, reali nei loro sentimenti. Un cast a mala pena imperfetto avrebbe creato un disastro. Era necessario rendere al meglio ogni più piccola sfumatura ed emozione e molti attori ci sono riusciti alla grande. Non stavano solo recitando, sono diventati il personaggio che interpretavano.
Ci sono talmente tanti attori formidabili in Game of Thrones che scegliere i migliori cinque è stata un'impresa titanica. Ci abbiamo provato ed ecco il risultato!
5) Maisie Williams – Arya Stark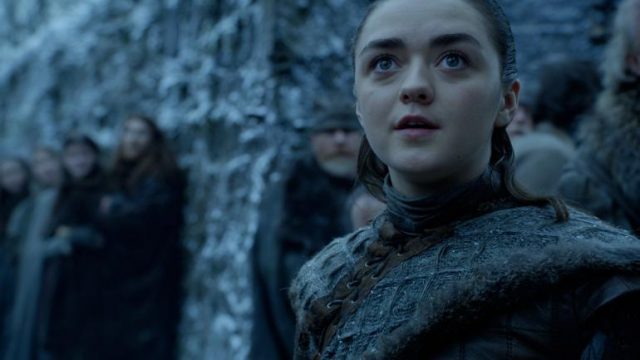 Partiamo subito con una delle attrici più giovani di Game of Thrones. Maisie Williams ha fatto un lavoro straordinario con Arya Stark. Quest'ultima è forte, indipendente, coraggiosa, l'esatto opposto di quello che ci saremmo aspettati. Williams ha capito subito le sfumature del suo personaggio ed è cresciuta insieme ad Arya. Fin dall'inizio, le sue performance sono state eccezionali ed è riuscita a mantenerle sempre coerenti. È straordinario considerando che, quando ha cominciato, aveva solo 12 anni.
Pare quasi aver interpretato due ruoli: il giovane maschiaccio di Winterfell e l'assassino spietato che vuole giustizia nei confronti di coloro che hanno ferito la sua famiglia. È impressionante soprattutto quando si trova nella stessa scena con attori più affermati, riuscendo a essere alla loro altezza. Lo vediamo soprattutto nelle scene con Charles Dance e Rory McCann.
Ma Maisie Williams è andata oltre la semplice recitazione. Ha deciso, per esempio, di imparare a usare la spada con la mano sinistra per essere fedele al suo personaggio. È impossibile immaginare qualcun altro nei panni della più giovane delle sorelle Stark.