Ormai ce ne siamo fatti una ragione. Game of Thrones è finito da un mese e anche se la delusione per alcuni e la soddisfazione per altri, sono ancora molto forti, dobbiamo accettare che la serie tv più seguita del momento si è conclusa. Basta parlare di teorie e di cosa sarebbe potuto essere. Non saremo noi a dare il giudizio ma insieme a voi ripercorreremo la strada che ci ha accompagnato per anni.
Otto stagioni e 73 episodi tra rabbia, confusione, gioia ed entusiasmo. Questo è stato Game of Thrones, un coacervo di emozioni. In queste emozioni gli spettatori di tutto il mondo si sono rispecchiati e hanno dato un loro giudizio, puntata per puntata. Il famoso sito americano IMDb ha raccolto ogni percentuale di voto, stilando una classifica dal primo all'ultimo episodio apprezzato. Ecco a voi il risultato.
73. Stagione 8, episodio 6 "The Iron Throne"
Non sarà che il pubblico di tutto il mondo si sia fatto influenzare dal malcontento generale? Non possiamo saperlo. Eppure il finale che chiude questa fantastica saga occupa l'ultimo posto in questa classifica. Non è bastato distruggere il trono di spade e costruire un finale inaspettato.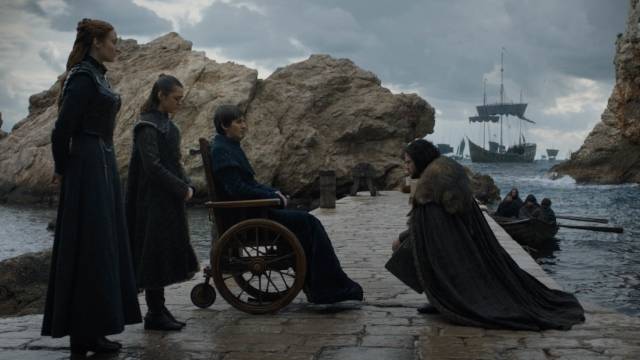 Doveva finire diversamente. I fan di tutto il mondo si sono persino mobilitati per firmare una petizione e rigirare l'ultima stagione (qui nel dettaglio). Un triste epilogo per Game of Thrones.
72. Stagione 8, episodio 4 "The Last of the Starks"
71. Stagione 8, episodio 5 "The Bells"
Le campane hanno suonato e ciò che doveva portare salvezza ha portato morte. Le campane hanno suonato e quello che Game of Thrones ci ha regalato è stata una delle battaglie più belle e strazianti di tutto lo show. Fuoco e sangue, come il motto dei Targaryen.

Il tanto atteso Cleganebowl, la morte di Cersei e Jaime, la follia di Daenerys. Nulla di tutto questo è servito. Le campane hanno suonato ma per gli spettatori è stato un suono vuoto e lontano.
70. Stagione 8, episodio 1 "Winterfell"
69. Stagione 8, episodio 3 "The Long Night"
Doveva essere la battaglia memorabile dell'ultima stagione. La lunga notte dello scontro finale contro il nemico che inesorabile avanza da otto stagioni. In un certo senso lo è stato, tra scene d'azione e horror. Peccato solo per come si è deciso di uccidere il Night King. Sarà stata questa discutibile scelta a distruggere questo episodio?
68. Stagione 8, episodio 2 "A Knight of the Seven Kingdoms"
67. Stagione 5, episodio 6 "Unbowed, Unbent, Unbroken"
66. Stagione 6, episodio 6 "Blood of My Blood"
65. Stagione 6, episodio 8 "No One"
64. Stagione 2, episodio 2 "The Night Lands "
Dopo una sfilza di episodi delle ultimi stagioni, ne abbiamo incredibilmente uno della seconda stagione tra i fanalini di coda. Una puntata in realtà importante per i vari snodi narrativi. Abbiamo un principiante e goffo Sam che tenta di salvare Gilly da Craster e Jon Snow che vede uno dei neonati trasformati in Estraneo. Emotiva ed estremamente descrittiva, evidentemente il pubblico non ha apprezzato.
63. Stagione 5, episodio 1 "The Wars to Come"
Molti tra i fan più accaniti sono dell'idea che Game of Thrones sia diventato un prodotto diverso dalla quinta stagione, prendendo un'altra via rispetto ai libri e respirando di vita propria.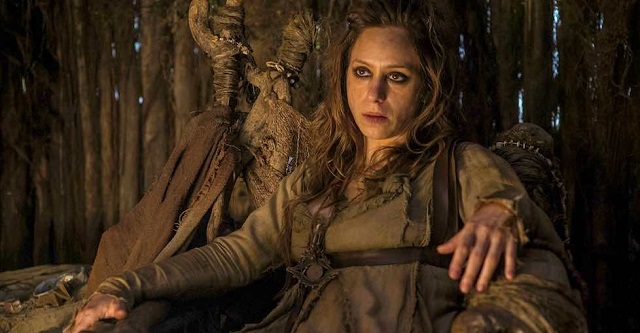 Non sappiamo se questo sia stato effettivamente il suo invisibile punto di non ritorno. Tuttavia il suo primo episodio, il quale ci ha regalato anche la speranza del valonqar (seppure non sia mai stato menzionato nella serie tv) attraverso un flashback di Cersei Lannister da bambina, è purtroppo tra gli ultimi posti in classifica.
62. Stagione 6, episodio 1 "The Red Woman"
61. Stagione 5, episodio 2 "The House of Black and White"
60. Stagione 5, episodio 3 "High Sparrow"
59. Stagione 1, episodio 3 "Lord Snow"
Un episodio solo all'apparenza privo di grande scalpore ma saturo di elementi che torneranno a tormentare i fan fino alla fine dello show. Jon Snow entra ufficialmente a far parte dei guardiani della notte e suo zio Benjen parte per una missione sconosciuta da cui "tornerà" molto più in là.
Sempre nella stessa puntata Daenerys rimane incinta e da qui fino a quando lo perderà per mano della strega, tante saranno le teorie a circolare su questa storia. Ultimo, ma non meno importante, facciamo la conoscenza di Syrio Forel. È davvero morto il miglior spadaccino di Braavos?
58. Stagione 3, episodio 2 "Dark Wings, Dark Words"
57. Stagione 5, episodio 5 "Kill the Boy"
56. Stagione 6, episodio 7 "The Broken Man"
55. Stagione 7, episodio 1 "Dragonstone"
Alla notizia di una riduzione drastica di episodi nelle stagioni 7 e 8 i fan di tutto il mondo hanno storto il naso. Tanta carne sul fuoco e poca carbonella. Questo si è fin da subito notato. La narrazione ha subito un rigido cambio di rotta, velocizzando ogni atto narrato, fino a quel momento gestito in maniera completamente diversa.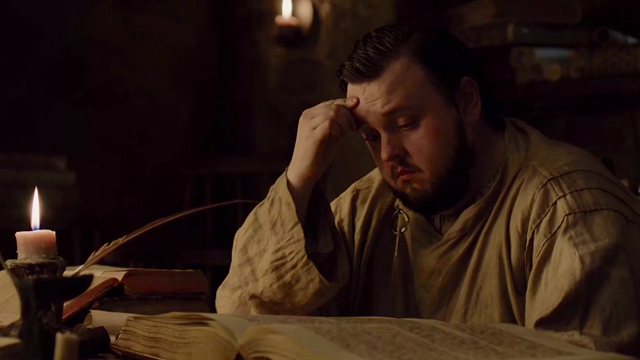 Nonostante ciò, la puntata presenta vari momenti importanti per la storia e le emozioni sono l'elemento portante. Inizia con il botto, con l'uccisione di tutta la famiglia Frey da parte di Arya con il volto di Walder. Sandor Clegane vede nel fuoco l'armata della notte avanzare e Samwell Tarly lavora come uno schiavo nella biblioteca dove è desideroso solo di imparare. La stessa biblioteca che gli rivelerà successivamente uno dei segreti più importanti di tutta la saga: la reale identità di Jon Snow.
54. Stagione 1, episodio 2 "The Kingsroad"
53. Stagione 1, episodio 4 "Cripples, Bastards, and Broken Things"