# #
Il nono episodio stagionale, nell'immaginario collettivo di Game of Thrones, è da sempre riservato alla narrazione degli eventi più epici, quello che da solo compensa alcune puntate di calma piatta e fisiologica. È una tradizione che si ripete fin dalla decapitazione di Ned Stark e che i fan hanno imparato ad associare ai colpi di scena più eclatanti non solo del Trono Di Spade ma dell'intero panorama serialtelevisivo.
# #
La 6×09 ci propone la Battaglia dei Bastardi, l'attesissimo scontro tra Jon Snow e Ramsay Bolton, l'ultima battaglia del Nord prima dell'arrivo degli Estranei. Una battaglia diversa da tutte le precedenti nella Serie, in particolar modo per lo stile e il tono adottati. Per queste ragioni possiamo considerarla un punto di non ritorno per ciò che concerne l'ordine degli eventi di Game of Thrones.
A pochi giorni dell'uscita della settima stagione di Game of Thrones, la prima spalmata su due anni e con un nono episodio destinato a cambiare la sua valenza semantica, andiamo a omaggiare una pietra miliare della Tv degli ultimi 20 anni.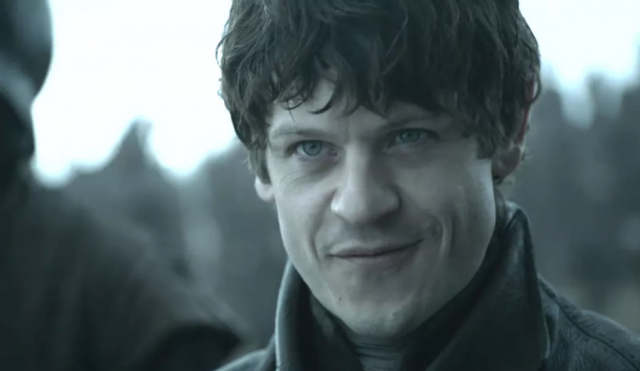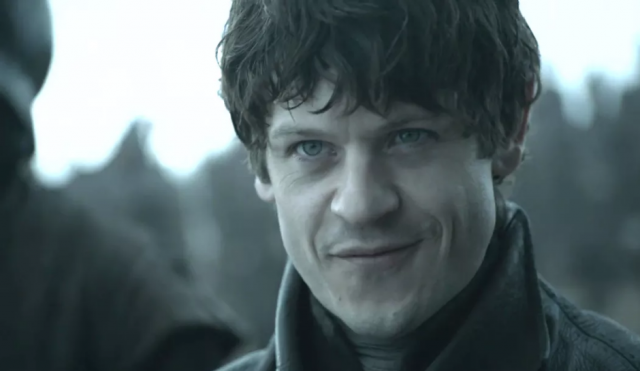 # #
Quando si sottolinea la differenza con le battaglie che l'hanno preceduta, si fa riferimento a una diversità di matrice soprattutto concettuale. L'attacco ad Approdo del Re aveva momenti più esaltanti, mentre quello alla Barriera giocava molto su singoli momenti riusciti. Questo è, invece, uno scontro sporco e maledetto, senza tregua, cruento, in cui sono la furia e la rabbia a guidare ogni cosa. Oltre alla fortuna, variabile che qui prevarica ogni forma di eroismo.
L'orrore della guerra, nei grandi blockbuster, viene mitigato dalla ricerca costante della prodezza, dall'esaltazione dei pochi valorosi, non del collettivo. È così da quando Omero narrava l'Iliade, da quando, cioè, l'épos è divenuto un genere letterario a tutti gli effetti. "Ma la guerra non è bella, è tutto molto fangoso e disordinato" per utilizzare le parole di Kristofer Hivju, l'interprete di Tormund, a proposito della puntata in questione.
Occorreva dunque stravolgere le logiche del conflitto così come lo abbiamo inteso finora al cinema e in Tv. E per rappresentare il caos bellico nella maniera più realistica possibile ci voleva una regia altrettanto sporca e disordinata. In tal senso quella adottata da Miguel Sapochnik, già dietro alla macchina da presa in 'Hardhome', la 5×09, centra pienamente l'obiettivo.
Come non concede respiro ai combattenti così il regista si comporta con gli spettatori, limitando le riprese panoramiche e focalizzandosi sulla massa dei corpi urlanti. Il solo attimo di tregua è rappresentato dalla suspence che anticipa la morte di Rickon, per mano di Ramsay. Poi è tutto un miscuglio di corpi e cavalli, in cui risulta complicato stabilire chi ha la meglio. Men che meno è semplice far risaltare il valore in battaglia di Jon Snow.
Jon, d'altro canto, è quello che emerge a fatica nel caos della battaglia per prendere il respiro. È finalmente nelle vesti della figura battagliera che tanto auspicavamo, ma il suo sguardo non ci restituisce quella sensazione di gloria, altrettanto agognata, come in occasione dell'assalto, respinto, alla Barriera.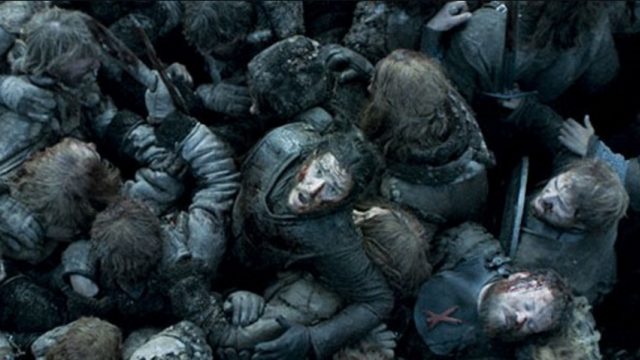 Contro i Bruti Jon ebbe la possibilità di dimostrare tutte le sue doti di leadership. Ma questa è la Battaglia dei Bastardi, la quale, fin dal termine che la identifica, cela un'ambiguità di fondo che rispecchia anche l'esito del conflitto. Quella di Jon Snow, è una vittoria bastarda, frutto non di un'impresa ma – va ripetuto fino allo stremo – della fortuna: decisivo per ribaltare le sorti della battaglia, infatti, è l'arrivo di Ditocorto e degli Arryn, allertati da Sansa.
Spostandoci lungo il significato meno etimologico della parola si può asserire che la vera bastarda sia proprio quest'ultima. Per un Jon aggrappato a una condotta morale che più volte Game of Thrones ha fatto pagare a caro prezzo, l'episodio ci restituisce una Sansa temprata dalle sue sventure, mossa dal risentimento, disillusa e per questo in grado di agire con inquietante pragmatismo.
Come meglio esplicitato in questo articolo, è la ragazza Stark l'unica vera vincitrice della Battle of Bastards. Sansa ha capito le regole del gioco. Un gioco dove "o si vince o si muore", in cui si palesa sempre un'ombra su ciò che accade, l'idea di un compromesso al quale bisogna cedere per poter prevalere, perché il bene, comunque, non può mai vincere del tutto.
Il prezzo da pagare per lei, tuttavia, potrebbe essere molto alto. Quel "I'm part of you now" di Ramsay, prima di essere sbranato dai cani, suona sgradevolmente profetico. Che sia in atto una metamorfosi verso il lato oscuro? In ogni caso la differenza di vedute tra Jon e Sansa si ripercuoterà da subito sugli equilibri del Nord, il quale rischia di essere ancor più fatiscente rispetto al periodo di protettorato dei Bolton.
La Battle of Bastards ha espresso i suoi verdetti ma l'intensità della puntata non si esaurisce qui. C'è spazio anche per Daenerys, finalmente in procinto di salpare verso il Trono.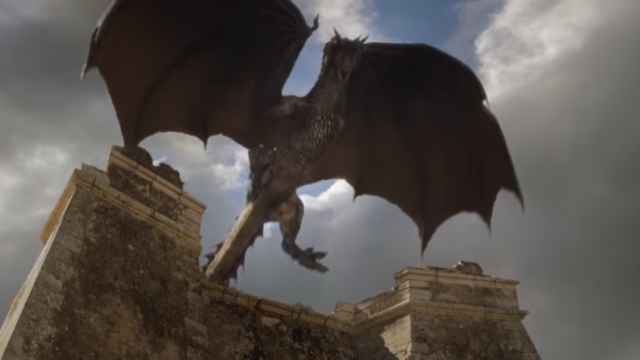 A differenza di altri famosi conflitti in Game of Thrones, la battaglia non monopolizza l'intero episodio. Un terzo di puntata, non meno significativo, è incentrato su Meereen, il tempo di chiudere definitivamente il capitolo degli schiavisti. Come per Ramsay, assistere alla morte dei Padroni è un sottile piacere costruito nell'arco di molte stagioni. Tutto sommato i momenti chiave di questa storyline sono due.
In primis l'immagine, disarmante nella sua potenza espressiva, dei draghi Viserion e Rhaegal che si gettano all'attacco, al ruggito di Drogon: un'altro fotogramma che la Serie regala ai collezionisti di poster. Infine il coup de theatre, l'incontro di Daenerys con Theon e Yara. Con poche linee di dialogo, si definiscono motivazioni e rapporti nel gruppo, sufficienti a riportare la Regina dei Draghi nel vecchio Continente.
Doveva essere la Battle of Bastards, e invece sono state due donne a prevalere. Tutto quanto abbiamo vissuto in 60 minuti intensissimi porta a pensare che questo episodio possa divenire il manifesto spirituale di Game of Thrones. Quello che meglio potrebbe ridefinirne l'essenza, quello che meglio sottintende la portata rivoluzionaria di questa Serie Tv, non solo in ambito fantasy. Ai posteri l'ardua sentenza: noi, nel frattempo, ci godiamo cotanto capolavoro.