Tra le fonti di intrattenimento preferite, in questo periodo forse più che mai, ci sono senza dubbio le serie tv. E quando ci si appassiona così tanto che guardare e riguardare gli episodi non basta, vuol dire che è arrivato il momento di passare all'acquisto dei gadget. E anche se la serie è finita, gli accessori sono sempre disponibili. Dopo la lista per i fan di Peaky Blinders, ora anche per gli amanti di Game of Thrones abbiamo scovato i migliori accessori disponibili su Amazon che un fan della serie non può non avere. Se non siete ancora iscritti ad Amazon Prime, vi ricordiamo che per gli studenti c'è un'offerta incredibile sull'abbonamento.
Clicca qui per iscriverti subito e beneficiare di uno sconto del 50%.
1. Coperta in pile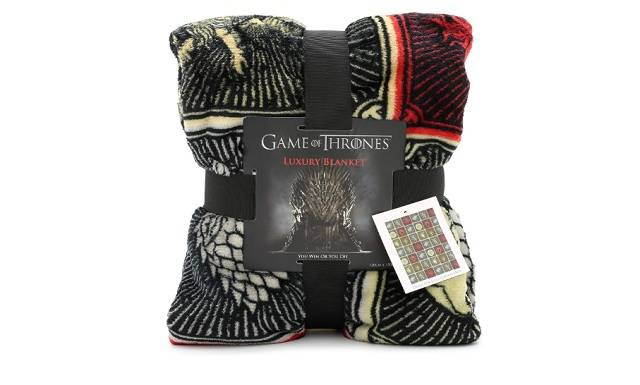 L'inverno non sta arrivando, ma è meglio non farsi cogliere impreparati per quando arriverà. E quale modo migliore per tenersi al caldo, la coperta in pile con gli stemmi di Game of Thrones è la cosa che non sapevi di volere.
2. Giochi da tavolo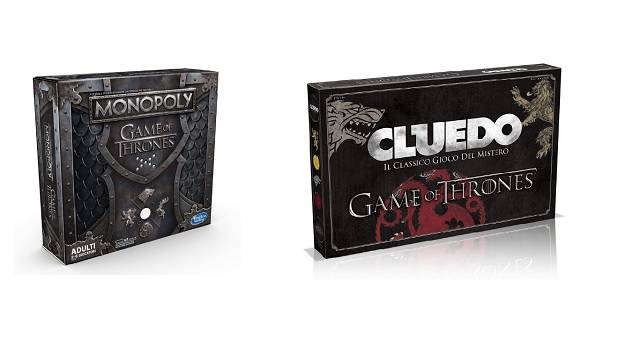 Una cosa di cui non ci stancheremo mai: i giochi da tavolo. È sempre la soluzione giusta, ed è un modo per passare una piacevole serata con amici e parenti (piacevole fin quando non si inizia a sentire lo spirito di competizione). Tra i migliori giochi da tavolo ci sono senza dubbio il classico Monopoly e il Cluedo. Qui vi proponiamo entrambi, ovviamente in versione Game of Thrones.
A questo link è possibile acquistare Monopoly a un prezzo scontatissimo!
Qui trovate invece Cluedo, a sua volta scontato!
3. Puzzle 3D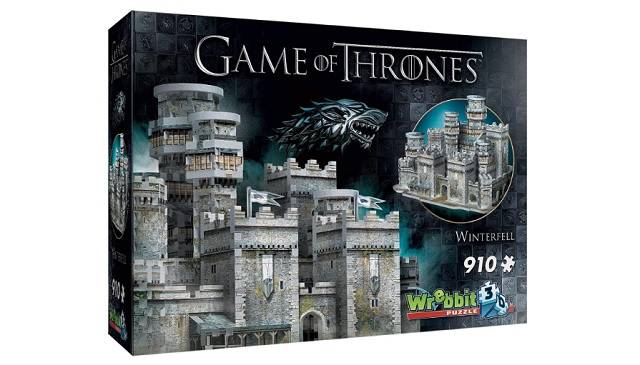 Se siete più tipi da puzzle, questa versione in 3D non può mancare alla collezione di un fan della serie e dei puzzle. Si tratta della ricostruzione di Grande Inverno in 910 pezzi. Il risultato finale vi lascerà a bocca aperta.
Provatelo subito, cliccando su questo link!
4. Luci led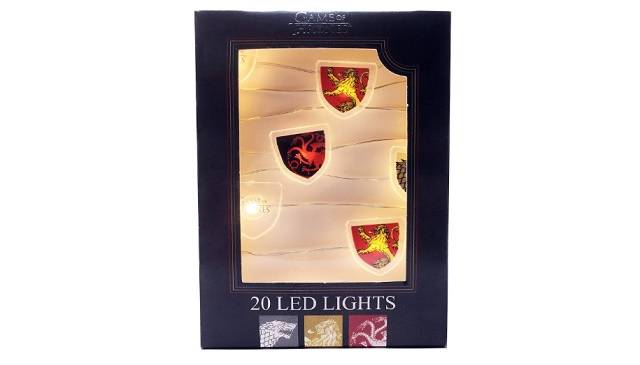 Un set di luci led con gli stemmi delle casate Stark, Lannister e Targaryen può essere vostro a poco meno di 10 euro. La notte è oscura e piena di terrori, ma con queste luci potete dormire sogni tranquilli.
5. Braccialetti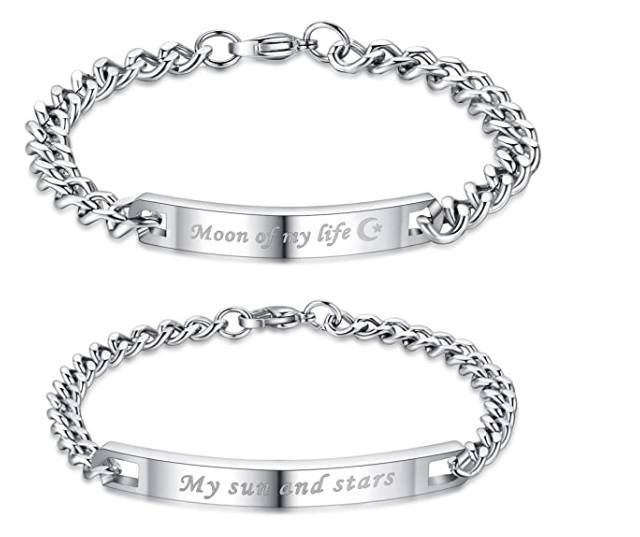 San Valentino è passato da un po', ma non serve un motivo per regalare questo bracciale al vostro partner. L'accessorio perfetto per una coppia che condivide anche l'amore per Game of Thrones.
Prepara subito il tuo regalo cliccando su questo link!
6. Portafoglio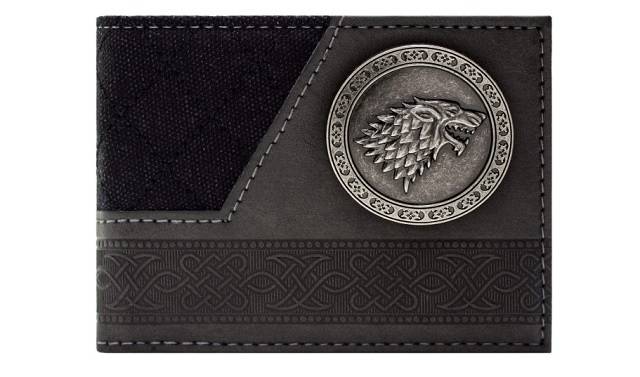 Un accessorio per chi si è sempre sentito uno Stark. Con un design molto elegante e un prezzo accessibile, questo portafoglio unisex può essere anche un'ottima idea regalo.
Ecco dove è possibile acquistare questo bellissimo portafoglio!
7. Calice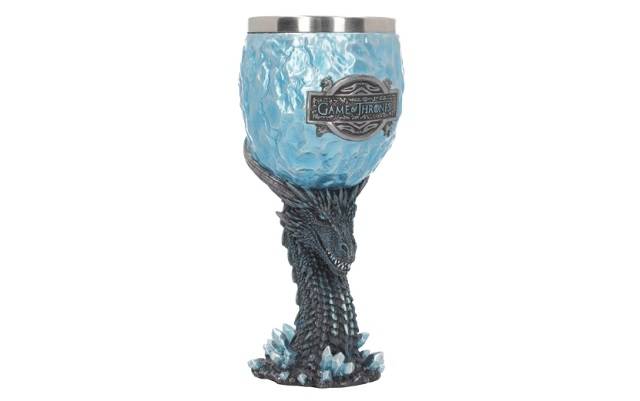 Un calice molto particolare che raffigura la versione non-morta di Viserion con un'attenzione ai dettagli eccezionale. Che abbiate intenzione di usarlo o di tenerlo come oggetto da collezione, potete star certi che questo calice farà la sua figura in ogni caso.
8. Tagliacarte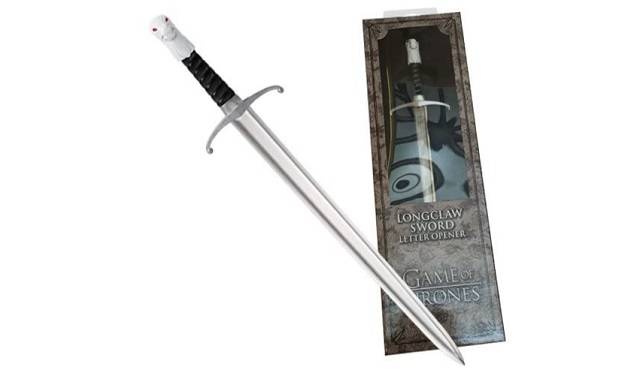 Un accessorio che chiunque vi invidierà. Questo tagliacarte è un'accurata versione in miniatura della spada di Jon Snow. Di lettere ormai non ne riceviamo poi molte, fatta eccezione delle bollette. Ma se avete un ufficio, questo accessorio non può mancare.
9. Whisky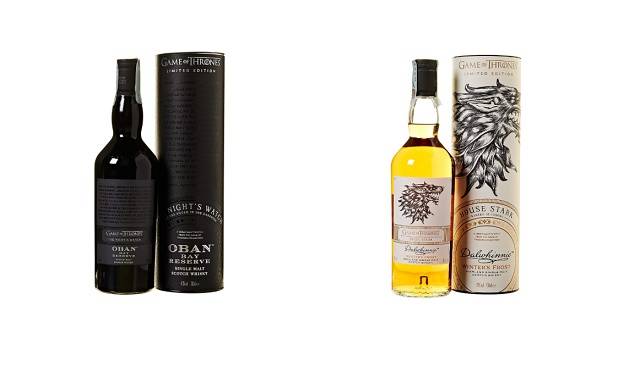 Per concludere vogliamo proporvi un qualcosa di forte. La bottiglia di whisky firmata Game of Thrones è semplicemente il regalo perfetto. Dalla bottiglia nera ed elegante dei Guardiani della Notte a quelle con lo stemma di ogni casata, dovete solo scegliere la vostra preferita e provare il whisky dei 7 regni sorseggiandolo in buona compagnia.
Qui è dove Amazon mette a disposizione il whisky dei Guardiani della Notte a un prezzo scontato!
Qui è dove Amazon mette a disposizione il whisky della casata Stark.