Il quinto episodio di Game of Thrones 8 ha diviso gli spettatori. Ma che lo si ami o lo si giudichi meno degnamente, nessuno può negare che sia stata una puntata dalla fortissima dose di emotività. Non solo, però: ad accrescere il lirismo hanno contribuito anche una serie di dettagli capaci di impreziosire il racconto. Ecco un'analisi minuziosa di ognuno di essi che vi farà apprezzare ancora di più questa puntata di Game of Thrones 8.
1) La posa di Cersei e la musica di sottofondo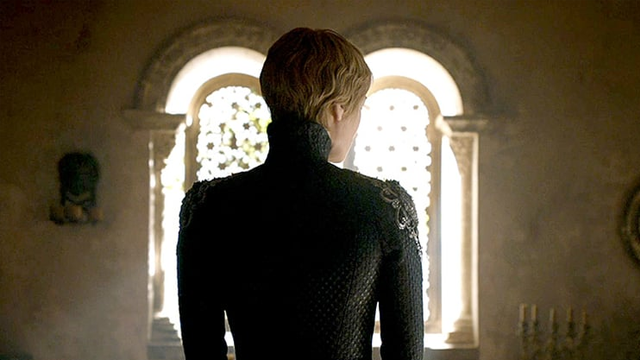 Cersei assiste alla rovina di Approdo del Re causata da Daenerys, esattamente nella stessa posa e luogo in cui osservò la distruzione del tempio di Baelor, da lei architettata. Il suo stato emotivo, ora, è ribaltato. La musica si confà perciò a questi due aspetti. Nell'incontro con Jaime The Light of Seven, la canzone del finale della 6×10, episodio, appunto, della distruzione del tempio, si mescola con The Rains of Castamere, il capolavoro sonoro associato alle Nozze Rosse. Un'allusione all'esito di morte che di lì a poco colpirà la regina.
2) L'affetto di Sandor per le sorelle Stark e il suo sacrificio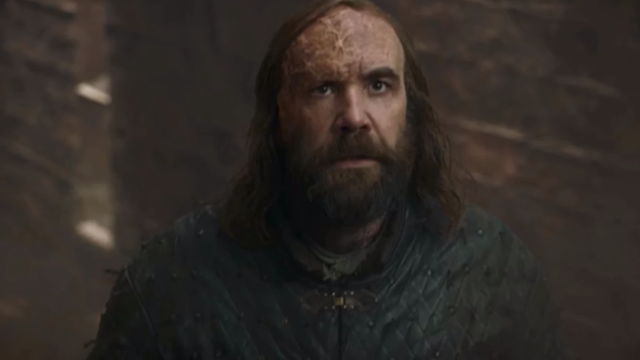 Il Mastino riesce a convincere Arya a non seguirlo, a far sì che la vendetta non la conduca alla rovina. Riesce nell'impresa mettendosi a nudo e affermando: "Guardami negli occhi". Non è la prima volta che questa frase viene rivolta da Sandor a una Stark. Aveva detto lo stesso a Sansa restia ad abbondare con lui Approdo del Re nella seconda stagione.
Il sacrificio eroico del Mastino acquista ancor più rilievo se pensiamo al suo terrore per il fuoco. Una fobia procurata dal suo stesso fratello che gli aveva spinto la faccia in un braciere ardente quando era solo un bambino. Gettandosi tra le fiamme allontana per sempre da sé i suoi demoni e impartisce al fratello una vendetta che sa di contrappasso. Emozionante simbolismo.
3) La visione di Daenerys e quella di Bran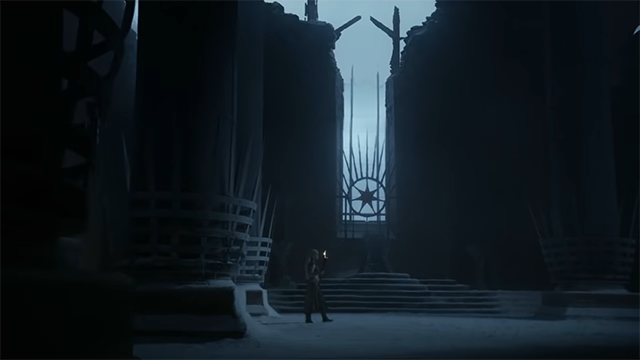 Vi avevamo già parlato delle visioni di Bran e Daenerys, sovrapponibili con assoluta corrispondenza. In entrambi i casi si vedeva il trono avvolto dalla rovina più totale del palazzo. Tutto si è, dunque, realizzato. Anche se in quei casi era la neve (che sia cenere appare difficile) a inondare il palazzo.
Bran, poi, aveva avuto, nella stessa occasione (minuto 26 della 4×06), anche un flash con l'ombra di un drago su Approdo del Re. Avevamo immaginato potesse essere il Night King sul "drago di ghiaccio". Ora invece sappiamo che si trattava di Daenerys. Anche in questo caso la visione si è avverata.
4) Scorpioni nella sigla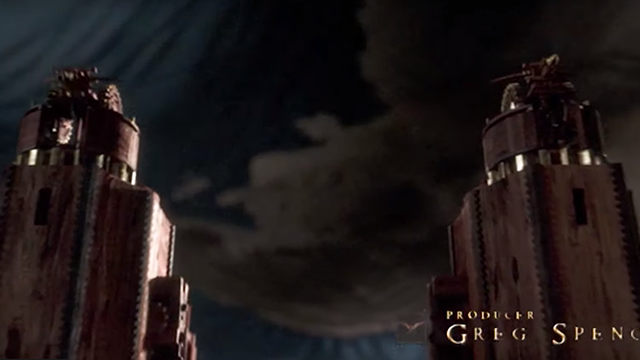 Un dettaglio che potrebbe facilmente essere sfuggito è contenuto nella sigla stessa. Quando le immagini volgono ad Approdo del Re, c'è qualcosa di diverso dal solito nelle mura della capitale. Sui torrioni campeggiano infatti le insidiosissime macchine d'assedio, gli scorpioni, che avevamo già visto nel precedente episodio di Game of Thrones 8. Questa volta, però, neanche questi mezzi hanno potuto nulla di fronte alla furia piromane di Daenerys.
5) Il più stupido dei Lannister e l'amore perverso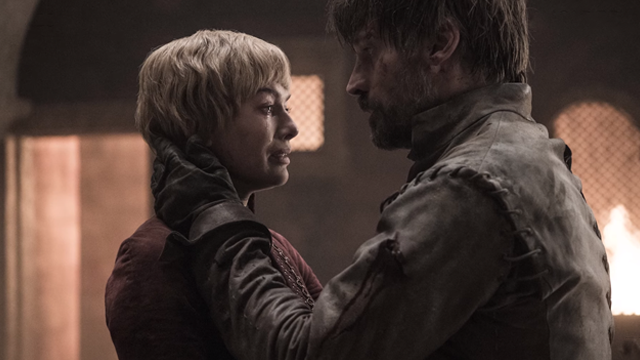 Quando Tyrion cerca di convincere il fratello a ridurre a più miti consigli Cersei, Jaime afferma di essere stato già definito come "Il più stupido dei Lannister". Una frase pronunciata da Cersei nell'ultimo incontro con l'amato fratello, prima che l'uomo parta per combattere al nord.
C'è di più: ricordate dove avviene questo dialogo? Esattamente nello stesso luogo dove avverrà il ricongiugimento dei due amanti, all'interno della Fortezza Rossa. Il luogo in cui si separano è quello in cui si ritrovano. Poetico, no?
E a posteriori risulta pure commovente la risposta di Jaime a Bronn che nella quinta stagione gli aveva chiesto come desiderasse morire. "Tra le braccia della persona che amo". Accontentato.
6) Le lettere di Varys e la sua morte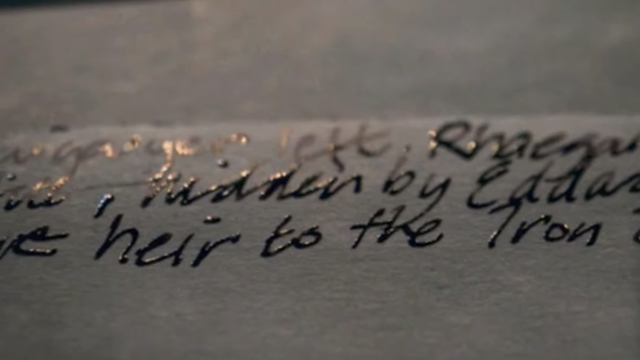 Le lettere che Varys scrive, contenenti la rivelazione della vera identità di Jon, trovano un chiaro corrispettivo in quella che Ned vorrebbe far pervenire a Stannis nella prima stagione. Come Ned, anche Varys paga con la vita questa imprudenza dopo essere stato inutilmente dissuaso da Lord Baelish, come pure ha tentato di fare Tyrion nello scorso episodio di Game of Thrones 8 prima di tradirlo e rivelare a Daenerys la verità.
Una curiosità anche sulla Madre dei Draghi: la khaleesi aveva fatto una promessa chiara a Varys. Siamo nel secondo episodio della settima stagione: "Se mi tradirai ti brucerò vivo". Detto fatto.
7) Il cavallo bianco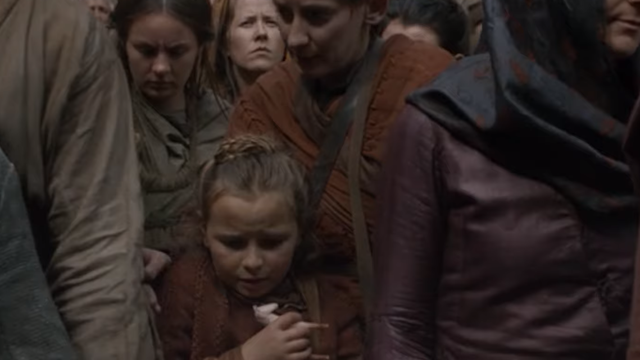 Il simbolismo del cavallo bianco nel finale resta incerto. Simbolo di purezza? Anticipazione di morte (nell'Apocallisse allude alla punizione divina)? Fatto curioso, la bambina che Arya tenta inutilmente di salvare tiene tra le sue manine un giocattolo raffigurante proprio un cavallo bianco.
Dopo tutti questi rimandi avete iniziato ad apprezzare di più questo iconico episodio di Game of Thrones 8?