Questo articolo contiene leggeri spoiler sulle prime 2 puntate di Game of Thrones 8!
In fondo la morte è questo, dimenticare, cadere nell'oblio, chi dimentica dove è stato e cosa ha fatto non è più un uomo, è un animale.

Samwell Tarly
Game of Thrones 8 nel secondo episodio ci ha messo di fronte a due visioni del mondo antitetiche. Da un lato quella di chi quel mondo vuole rifondarlo da zero, dall'oblio del passato, da ciò che è nuovo, puro e immacolato. Dall'altro di chi trova forza nel ricordo, nella memoria ancestrale e profetica delle proprie radici. Da una parte c'è l'uomo, dall'altra l'inumano e il disumano. Ma non è sempre facile distinguere le due posizioni.
Non lo è tanto più quando la memoria si fa dolorosa e angosciante.
Quando il ricordo ci fa inciampare su un passato a cui non vorremmo dover pensare. Così, mentre cammino tra la bellezza di un quartiere romano, dove la gloria antica orgogliosamente si riflette nei simboli del presente e un sottile filo lega i due momenti della storia, un terzo meno nobile ricordo rischia di rimanerne precluso, gettato nell'oblio.
Le cosiddette pietre d'inciampo sono i ricordi dei deportati nei lager. Sono la memoria di un orrore a cui non vorremmo pensare. Sono solo piccole targhette, dalla forma di sampietrini perfettamente incassate nel suolo, appena prospicienti le abitazioni dei perseguitati. Non c'è nessun inciampo materiale. Eppure, ce n'è uno che affonda nel ricordo, tremendo, pesantissimo.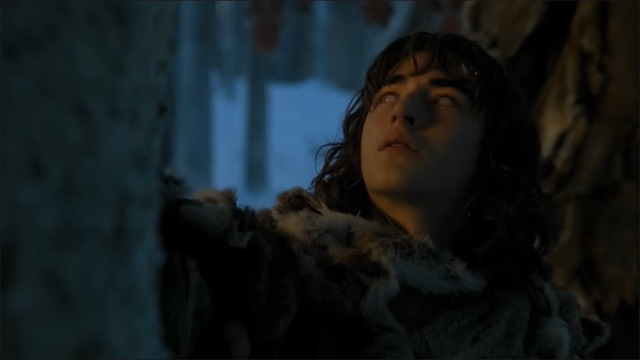 Così quel ricordo che è dolore vorrebbe essere rimosso o spostato. Diventa scomodo, scandaloso, imbarazzante. La pietra, in questo quartiere romano, scopro essere coperta, abrasa, estratta. In alcuni casi emarginata sul risvolto poco visibile del marciapiede.
Il Re della Notte vuole coprire col buio, cancellare, estirpare.
Annullare il dolore di cui è portatore l'uomo. Ma perché questo avvenga anche l'uomo e la vita devono perire. Non può rimanere altro che la morte, l'oblio eterno. Così anche Thanos (in greco Thanatos, la morte) nella filmografia degli Avengers non vuole altro che rifondare il mondo. Cancellare l'errore e l'orrore dell'Universo per un nuovo inizio. Thanos e il Night King sono accomunati dalla volontà di farsi dei, dittatori di una bellezza nera che non ammette imperfezione.
Il Night King nasce dai Figli della Foresta, dal loro desiderio di preservare la sacralità ostacolando l'uomo e la sua sfrenata lotta al progresso. Da questa volontà nasce l'orrore, la distorsione autoritaria di chi porta all'estremo la sua missione. All'uomo può opporsi solo il disumano. Alla vita, la morte. Al ricordo, l'oblio. La notte eterna si fa, così, rimedio al male inestirpabile dell'uomo. Cancellare la memoria significa cancellare ciò che ci distingue dagli animali: la possibilità di tessere un ideale filo, di sentirci parte di una storia più grande. Di far nostri i ricordi dei nostri avi.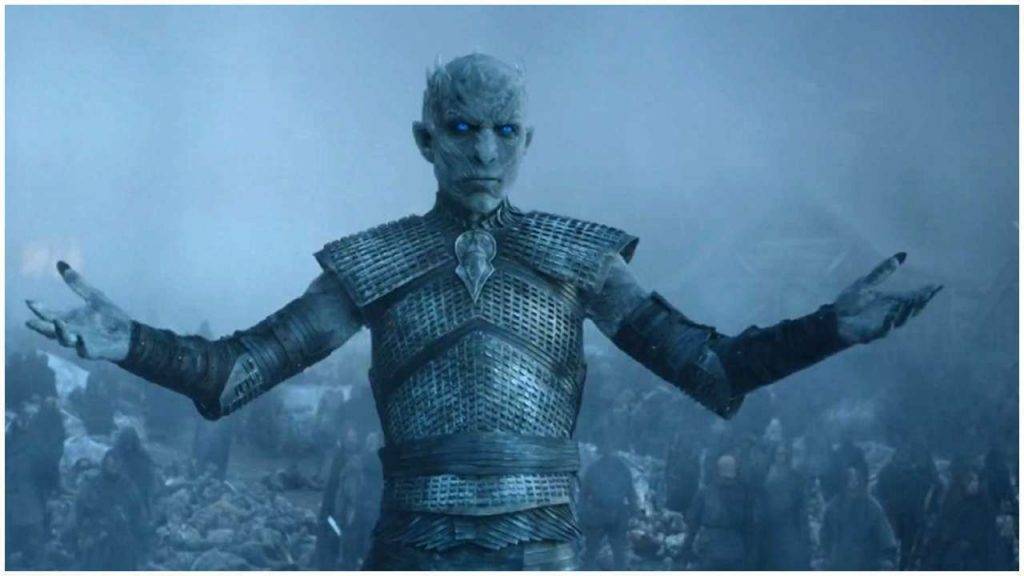 In quel quartiere romano l'orgoglio della storia ha, forse, preso il posto della tragicità. Ricordare non è mai un'operazione felice ma porta con sé tutte le contraddizioni degli errori. Siamo costantemente tentati di cancellarli, di ripartire da zero. Questa è la tentazione finale del Re della Notte, il desiderio che lo ha avvinto.
Sta a Bran e Samwell farsi portavoce dell'uomo, della memoria che rende umani.
Il primo, con le visioni, attraverso la narrazione profetica del passato. Il secondo, nella sua biblioteca, attraverso il lascito letterario e storico. I Bücherverbrennungen, i roghi di libri fomentati dai nazisti, trovano così corrispondenza nell'obiettivo del Night King, che abbiamo compreso in Game of Thrones 8. Uccidere Bran significa tagliare il filo con il passato, mandare in fumo la conoscenza eliminando il narratore di quel passato.
La memoria non è gloriosa. Non è ricordo orgoglioso. È dolore e angoscia, rimpianto e ferita. È una pietra d'inciampo e di scandalo che costantemente, caparbiamente, ci mette di fronte ai nostri errori. Ma che non tralascia neppure di rievocare i nostri meriti, quelli dei nostri avi, di chi, prima di noi, si è battuto per l'umanità e per l'uomo. Di chi, nonostante tutto l'orrore, non ha mai smesso di credere nell'uomo.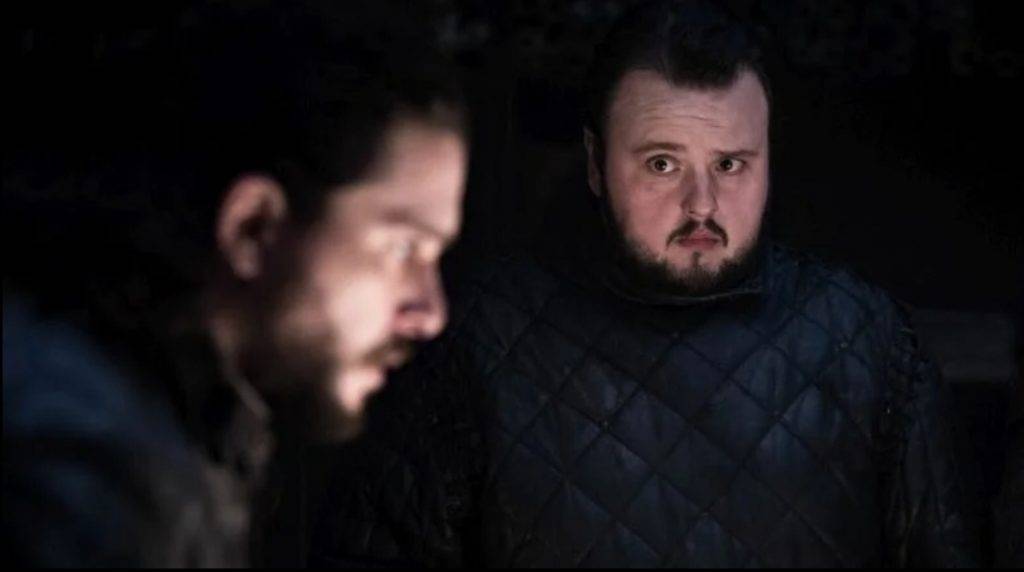 Samwell, Bran, Jon e tutti gli asserragliati a Grande Inverno in Game of Thrones 8 sono la Resistenza. Il simbolo di un'umanità carica di errori e tremendi sbagli ma capace pure di riscoprirsi unita nella lotta al Nulla, all'eterno oblio di chi non ha più speranza. Di chi ha smesso di credere nell'uomo. Game of Thrones 8 contrappone così la notte eterna alla lunga notte. L'indefinita, stanca, vuota eternità della morte, alla tragedia viva, combattiva di una lunga nottata.
Lunga sì, ma destinata pure ad aver fine.
Sema in greco è il segnacolo, il ricordo del defunto. È memoria di qualcosa che non esiste più se non nel ricordo dei vivi. Ricordare un passato che non si è vissuto è un atto prettamente umano. È un rievocare nel cuore (cor – cordis, in latino). Là stanno il dolore e l'amore, la sofferenza e la resistenza. La forza di opporsi e perseverare, di cambiare e rimediare ai propri sbagli. In una parola, di essere uomini. Finché ricorderemo, saremo, siamo stati. Siamo.