# #
Il 2019 è arrivato e questo, per gli appassionati di draghi, re e regine, porta in dote un finale tutto da scoprire: quello di Game of Thrones. Dopo l'uscita del primo teaser qualche settimana fa si è parlato solamente per ipotesi riguardo a possibili finali, senza avere nulla di concreto in mano. In questo articolo però abbiamo qualcosa in più. Un Bran Stark, alias Il Corvo con Tre Occhi, tutto per noi. Infatti Hollywood Studio ha rilasciato un teaser, diviso in due parti, in cui viene raccontata tutta la storia del piccolo Stark in Game of Thrones. Isaac Hempstead Wright, l'attore che ha interpretato il ruolo di Bran sin dalla prima stagione, è letteralmente cresciuto insieme allo sviluppo di Game of Thrones.
# #
Ecco la prima parte del video:
Come avete potuto vedere, Isaac racconta la parabola del personaggio di Bran nella serie finché non raggiunge la caverna dell'originale Corvo con Tre Occhi (L'Ultimo Veggente Verde). Il suo viaggio inizia prima come un bambino di dieci anni pieno di spensieratezza e avventura che ama arrampicarsi. Poi la sua vita cambia incredibilmente nel momento in cui assiste a qualcosa che non avrebbe dovuto vedere: il più grande segreto dei Lannister. Jaime Lannister, Cersei Lannister e la loro relazione incestuosa. Viene quindi spinto fuori dalla finestra di un'alta torre di Grande Inverno da Jaime.
# #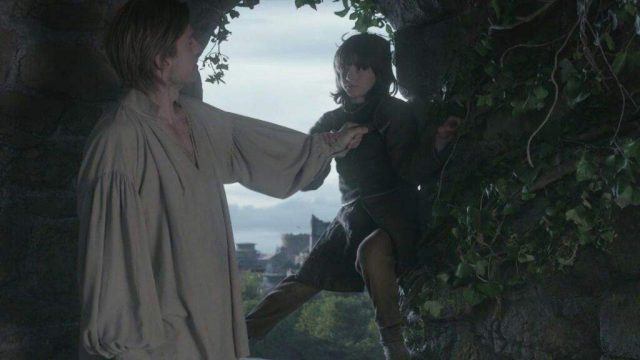 Se oltre ad essere appassionati del Game of Thrones seriale siete anche avidi lettori di libri, conoscerete già i sogni del bambino mentre era in coma. Saprete delle sue visioni e di quello che gli riserverà il futuro. Bran si rivelerà fondamentale per provare a sconfiggere i non morti e lungo il suo percorso incontrerà numerosi compagni di avventura che lo aiuteranno a portare avanti il suo compito.
Isaac nella seconda parte del video ci spiega come il suo personaggio guadagna un numero sempre maggiore di compagni nel suo viaggio verso nord.
Nella seconda parte, Isaac spiega come L'Ultimo Veggente Verde lo riporta indietro nel tempo per assistere alle conseguenze della ribellione di Re Robert e allo scontro alla Torre della Gioia che poi legherà indissolubilmente i destini di Jon Snow con quelli dei Targaryen. Bran ci spiega anche come il suo viaggio in Game of Thrones conduca alla perdita dei suoi amici più fidati: Summer e Hodor. Spiega poi come si sia sviluppato il suo rapporto con Hodor e racconta dell'origine del suo nome. Alla fine Hodor si sacrificherà per Bran letteralmente "tenendo la porta" (HOld the DoOR) per farlo fuggire.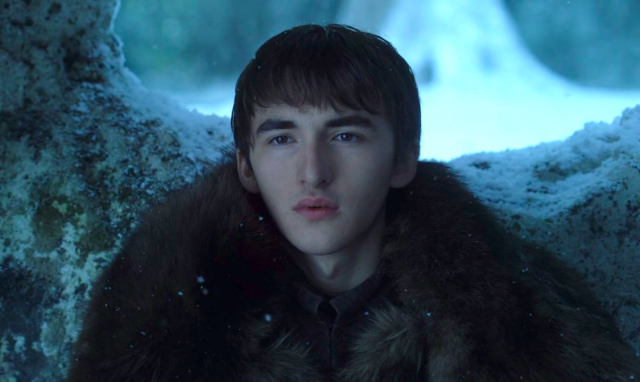 Isaac spiega poi il viaggio di Bran nella settima stagione di Game of Thrones, la riunione con le sue due sorelle Sansa e Arya e la separazione con Meera che capisce che Bran non è più lui, ma è diventato il Corvo con i Tre Occhi. Parlando poi del pugnale di Valyria, Isaac spiega come Bran avesse intuito che quell'arma sarebbe stata fondamentale in Game of Thrones e non c'è da meravigliarsi se la troviamo nel libro che Samwell Tarly legge alla Cittadella.
Parlando proprio di Sam nasce una nuova connessione. Ovvero il fatto che sono gli unici due a sapere chi sia veramente Jon Snow e questo secondo l'attore ricoprirà un'importanza elevata per lo svolgimento dell'ultima stagione.
Bran e Samwell sono i soli in Game of Thrones a conoscere il vero nome del Re del Nord, non Jon Snow, ma Aegon Targaryen.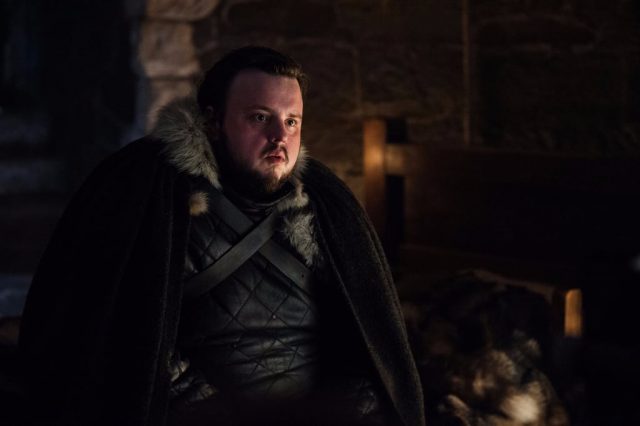 Alla fine Isaac ci lascia con una previsione stile Corvo con Tre Occhi: "Tutto diventa molto complicato perché Jon e Daenerys sono ora innamorati. Inoltre saranno costretti a combattere insieme. Jon infatti le ha promesso il suo sostegno alla fine della settima stagione di Game of Thrones. Per questo tutto è molto incerto". Questo frase potrebbe essere interpretata in molti modi, potrebbe essere un grande indizio come una semplice constatazione. La cosa sicura è che non sarà facile per Jon e Dany essere innamorati pur essendo imparentati. E soprattutto per il fatto che i due dovranno combattere assieme per sconfiggere il Re della Notte.
Queste parole di Bran Stark ci rendono solo più ansiosi di vedere il prossimo trailer di Game of Thrones, in attesa che arrivi Aprile e tutto inizi.