I personaggi ignobili mostrati in Game of Thrones davvero si faticano a contare. Traditori, assassini, bugiardi e crudeli manipolatori, molti di loro ci hanno spezzato il cuore con azioni brutali e imperdonabili e non sarebbe difficile decidere quali di questi avremmo estromesso dallo show a favore dei nostri beniamini.
Detto questo, alcuni di loro – anche se odiosi – sono serviti allo sviluppo di altri personaggi che avevano bisogno dei loro antagonisti per fiorire, tipo Sansa.
Nonostante George R. R. Martin sia un vero asso nel partorire personaggi complessi, tormentati e contraddittori – vedi alla voce Cersei Lannister o Daenerys Targaryen – tra le centinaia di personaggi che hanno abitato il mondo di Westeros diciamo che non tutti gli sono riusciti al 100%.
Cosa perdonabile in fondo, non tutte le ciambelle riescono con il buco, anche se sei il genio che ha regalato al mondo Game of Thrones.
Tipo questi 5 qui, che a distanza di anni dalla loro apparizione nello show ancora ci chiediamo cosa diavolo ci siano stati messi a fare!
1) Edmure Tully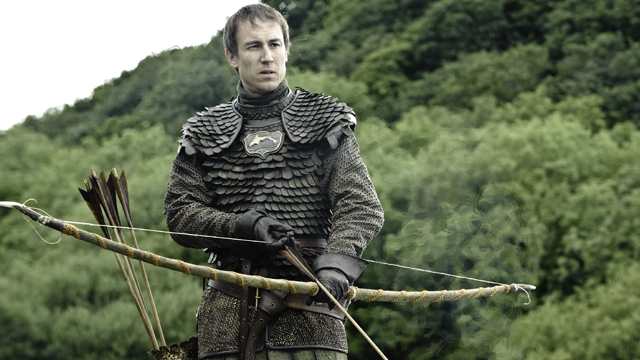 Eccolo qui, quel briccone dello zio Tully.
Che dire di questo personaggio? Intanto, quanto ci è stato sulle palle che se la sia cavata in quel modo durante le angoscianti Nozze Rosse? Per quanto ci riguarda doveva essere il primo a capitolare durante il massacro e invece – non solo si salva – durante l'atroce vendetta si dava pure da fare con la deliziosa figlia di quella roba brutta di Walder Frey.
Oltre a questo che altro ha fatto durante l'intero show? Ah si, l'ostaggio.
Ah e anche il comico – durante l'ultima puntata dello show – nel tentativo di proclamarsi Re dei Sette Regni.