L'ultima stagione di Game of Thrones è ormai cominciata e siamo alla vigilia della terza puntata. Forse noi non ci rendiamo conto che stiamo vivendo qualcosa di epico. Siamo davanti a una serie tv che ha fatto e continua a fare la storia del piccolo schermo, e noi siamo parte di questa storia. Siamo testimoni inconsapevoli dell'epifania di Game of Thrones. La serie tv targata HBO ci ha abituati a continui colpi di scena, ci ha fatto innamorare di tanti personaggi che poi ci ha brutalmente portato via con morti violente (qui parliamo del compianto Ned Stark e della sua promessa a Jon Snow).
Da ormai due puntate abbiamo reincontrato i sopravvissuti, lo sparuto gruppo di protagonisti che nonostante le mille difficoltà, le congiure, i delitti e gli spietati Estranei, sono riusciti a vincere la battaglia più importante: quella per la vita. Tra questi ce n'è uno, anzi, una, che troppo spesso abbiamo sottovalutato. Parliamo di una donna tutta di un pezzo, con un viso aggraziato e dolce, ma con una volontà di acciaio. Si tratta di Missandei, la fidata consigliera di Daenerys Targaryen, la ragazza che è nata schiava ed è diventata libera donna. Oggi troveremo i motivi per cui amarla e ammirarla, perché è giusto renderle un doveroso omaggio.
Ecco i 10 motivi per amare Missandei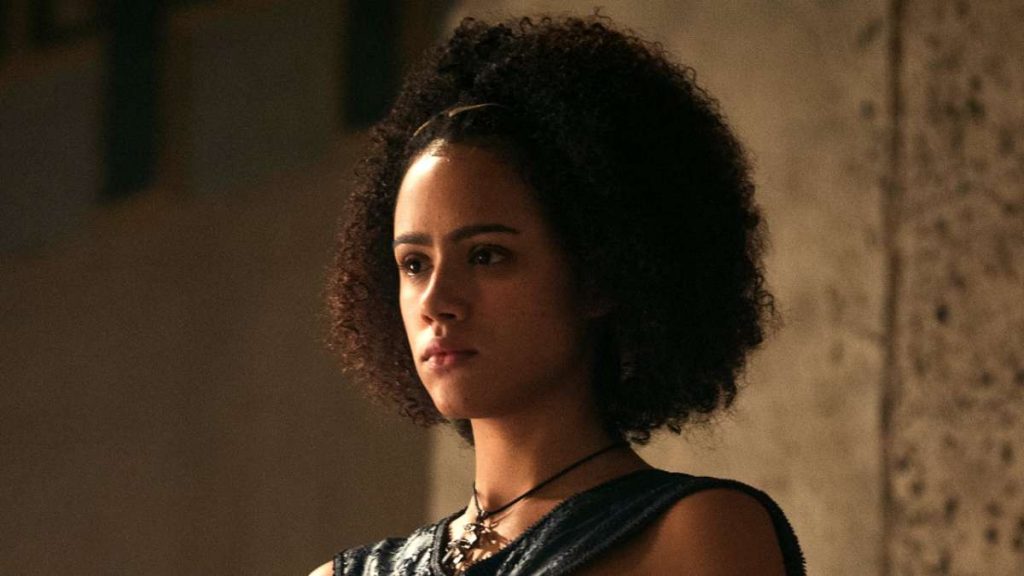 1) I suoi capelli
Che voi amiate o no le donne dai capelli ricci, non potete non amare i capelli di Missandei. In Game of Thrones la sua acconciatura è incredibilmente sexy, quei riccioli con onde strettissime e piccolissime che ricadono sulla sua testa. Quell'acconciatura come le donne dell'Africa che ne hanno passate tante, ma che sono sempre sopravvissute, proprio come Missandei. La ragazza che da bimba era schiava ed è diventata donna libera nel mondo di Game of Thrones.
2) Ha una volontà di ferro
Per riuscire a sopravvivere nel difficile mondo di Game of Thrones c'è bisogno di grande tenacia e forza di volontà e queste due caratteristiche non mancano a Missandei. Lo ha dimostrato prima di conoscere Daenerys, quando sgomitava per non morire, per riuscire a essere libera. Lo ha dimostrato anche dopo essere diventata consigliera della regina dei draghi, quando l'ha sostenuta nelle occasioni più difficili e non le ha mai fatto mancare l'appoggio necessario. Una volontà da amare.