#DeliridiSpade è la nuova rubrica del martedì sera di Hall of Series che vi racconterà ironicamente l'episodio di Game of Thrones andato in onda il giorno prima. Siamo impazziti, e lo capirete presto. 
Trucco e parrucco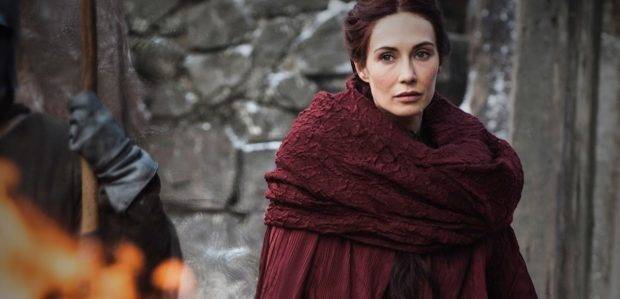 Ormai abbiamo scoperto il grande segreto di Melisandre: il medaglione e R'hllor non c'entrano una mazza, è tutta una questione di trucco e parrucco. Sette giorni fa aveva lanciato un messaggio di speranza a tutte le donne del mondo, mentre stavolta si è superata: col il taglio di capelli giusto, potete dire la vostra nella guerra dei Sette Regni, invadere militarmente il Molise, prendere la residenza a Pordenone, resuscitare un morto o addirittura permettere al morto in questione di imparare a recitare. Per quanto riguarda l'ultimo punto, in realtà, dovremo attendere una settimana per avere una conferma, ma sul resto ci siamo. Jon Snow è tornato in vita, mentre Melisandre la cambierà. Basta stregonerie e veggenze varie sull'Azor Ahai, rendono poco. Diventerà una parrucchiera, e Westeros cadrà ai suoi piedi. Una spuntatina di qua, un taglio aggressivo di là, uno shampoo da urlo e lei si trasformerà in una dea. Dei capelli.
Purtroppo, però, non tutti apprezzano la sua arte: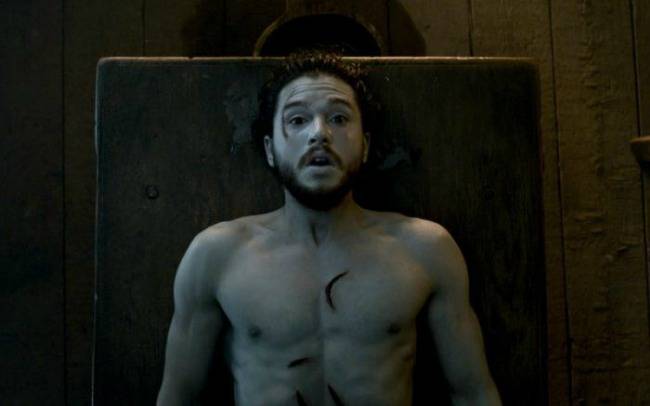 Non gli è piaciuto il nuovo taglio. You know nothing, Jon Snow.
Il vero obiettivo di Ramsay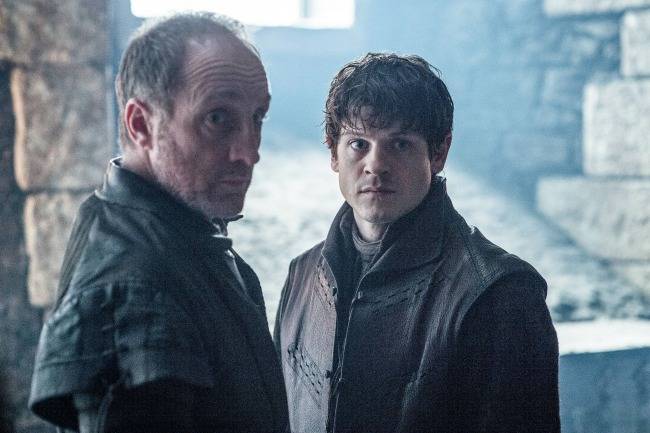 In tempi di crisi come questi, trovare un lavoro è sempre più difficile. Ramsay, tuttavia, ha preso spunto da quella ragazzina millenaria di Melisandre e si è affidato all'imprenditoria. A differenza della donna rossa, il bastardo non si accontenta di una piccola attività, ma pensa in grande: darà vita alla più grande catena di macellerie della storia di Westeros. Carne umana di prima scelta, salsicce, costolette e tenerissimi neonati. Tutto per il vostro cane! Perché gli uomini sono importanti, ma i nostri migliori amici lo sono molto di più.
E Ramsay, di carne, se ne intende: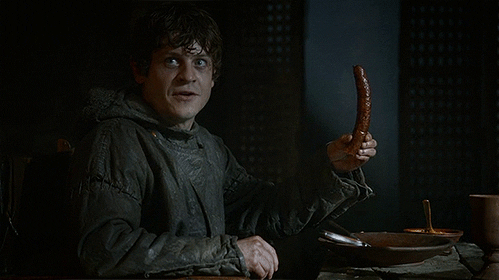 E pure di cani. Fin troppo. Ma Ramsay non si ferma qui: abbina sempre alle ambizioni una buona dose di sentimenti dedicati ai propri cari e cova un grande sogno.
Nella 6×02 si è reso protagonista di un efferato triplo omicidio. Perché l'ha fatto? I più ingenui pensano che temesse di essere sopravanzato dal fratellino neonato, ma la realtà è un'altra: l'omicidio di Roose è solo una copertura per avere un alibi, quello del pargolo pure. L'obiettivo primario era Walda. I cani, dopo aver affrontato una dieta ferrea a base di Myranda, morivano dalla fame, e con la dolce moglie di Roose hanno trovato nuova linfa. Avete presente Chris, il protagonista di Match Point? Qualcosa del genere, e in effetti Walda e Scarlett Johansson sono due gocce d'acqua. Ramsay, in un solo colpo, si è liberato di uno dei personaggi più inutili della storia di Game of Thrones e ha sistemato i cani per almeno una settimana. E poi non dite che non è un genio.
Un posto da ambasciatore del WWF non glielo leva più nessuno.
Hodor ha trovato la sua strada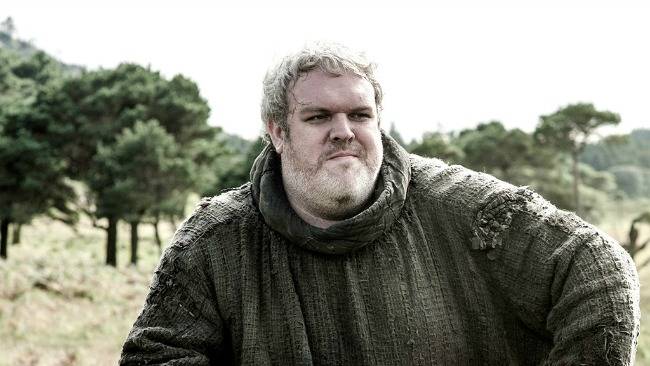 Da Ramsay ad un personaggio che ci era mancato parecchio. No, non stiamo di Bran, chiamato dagli amici inesistenti "Er Pausapipì", ma del grandissimo Hodor. Hodor, Hodor. Cosa ha fatto nell'anno di assenza? Una fonte bene informata afferma che abbia sostituito Siri su tutti i dispositivi Android ma, inspiegabilmente, i clienti si sono lamentati per la scelta.
"Chi è Jon Snow?". "Hodor".
"Chi è l'allenatore del Leicester?". "Hodor".
"Chiama Arya Stark!". "Hodor"
"Cosa dice continuamente Hodor?". "Hodor".
Vedete quanto è reattivo? Gli utenti Android non sanno niente, e non stiamo manco a dirvi che sistema operativo utilizzi Jesus Christ SuperSnow sul proprio smartphone. Non tutto è perduto, però. La Winterfone, dopo esser venuto a conoscenza del vero nome di Hodor, ha deciso di sostituire quella pippa di Bruce Willis con Wylis… e basta. Provate a immaginare uno spot con lui protagonista, il suo sguardo ammaliante e sopratutto le sue parole illuminanti.
Visto che però è un incompreso, vi offriamo ora una piccola guida per apprezzare al meglio gli spot che andranno in tv nei prossimi mesi:
"Hodor!" (esclamazione entusiastica): "Il nuovo piano tariffario della Winterfone è una bomba!".
"Hodor!" (esclamazione malinconica): "Dov'è finita Megan Gale?".
"Hodor!" (espressione supponente): "Volete davvero paragonarmi a Fiorello e Carlo Conti?".
"Hodor!" (espressione minacciosa): "Passate a Winterfone, oppure vi mando a casa Kevin Costner con trecento scatolette di tonno".
È nata una stella.
Rimpiangendo Joffrey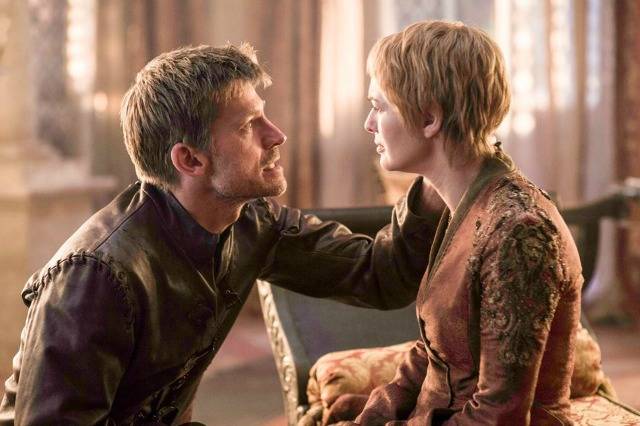 Da un personaggio che parla poco ad uno che parla ancora meno, e probabilmente è meglio così. Diciamolo chiaramente: Tommen, dopo aver visto le grazie di Margaery, è ancora intontito. Sono passate due stagioni, ma in fondo si può capire. Capire, ma non sopportare. Tommen è talmente apatico da farci rimpiangere un vero re. Uno col pugno di ferro, autoritario e decisionista. Uno che non si fa mettere i piedi in testa da nessuno. Ammettiamolo: venti puntate di Tommen ci hanno fatto sentire la mancanza di quel mattacchione di Joffrey.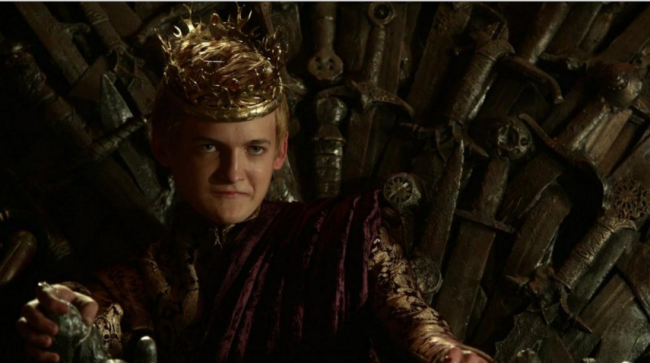 Che faccia simpatica. Però…
Quando c'era lui, le teste venivano mozzate in orario.
Quando c'era lui, gli zii facevano gli zii e non i padri.
Quando c'era lui, la Montagna sarebbe diventato Primo Cavaliere.
E a proposito della Montagna, c'è da dire che da quando è rispuntato fuori in versione Frankenstein, ad Approdo del Re si respira un'aria di pace, amore e serenità. Lui è un amicone, e ogni volta che farete una battuta sulla sfilata di moda di Cersei, vi sentirà (fidatevi, vi sentirà), verrà da voi e vi darà una tenera pacca sulla spalla. Oppure vi distruggerà sul muro.
II povero Jaime può iniziare a tremare: la Montagna è vigorosa, non fa la mano morta con nessuna e Cersei potrebbe impazzire per lui. Sarebbe una ship dolcissima.
I nuovi amici di Tyrion e Arya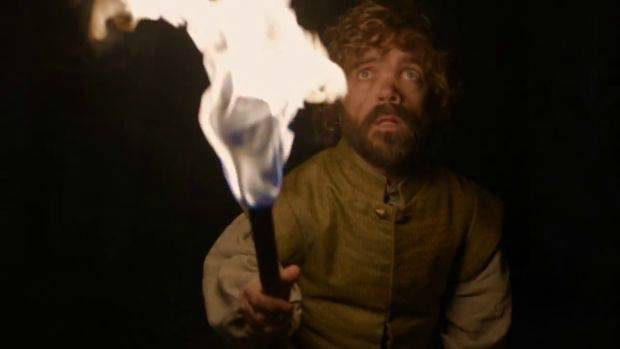 In quel di Meereen, intanto, Tyrion passa il tempo a fare battute zelighiane sugli eunuchi, bere vino e farsi nuovi amici. E che amici! Dopo aver capito che la razza umana non è un granché, ha deciso di darsi agli animali. E che animali! Come ben sappiamo, Tyrion è un geniaccio pieno di sé, e non si accontenta di un cane o un gatto come farebbe chiunque altro. Lui, fin da piccolo, sogna i draghi. Finalmente è riuscito nell'impresa, e ha portato da mangiare ai teneri cuccioli. Visto quanto cibo consumano, gli consigliamo di affidarsi alle macellerie Bolton ma, fino ad allora, andranno benissimo delle scatolette. Da sei quintali l'una.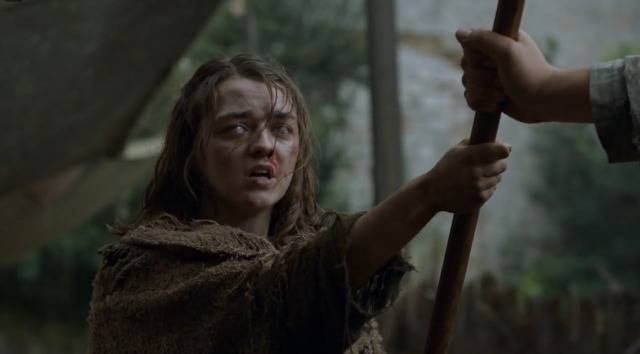 Se la passa peggio Arya, una ragazza che è finita in un parco giochi che manco Disneyland. In quel di Braavos sanno come ci si diverte e, sopratutto, trattano come si deve una giovane donzella. Anche lei si è fatta degli amici, ma sono un po'… permalosi.
Se sei braavas, ti tirano le mazzate.
Se sei cattiva, ti tirano le mazzate.
Qualunque cosa fai, ti tirano le mazzate.
Se sei Nessuno, ti tirano le mazzate. Nel dubbio.
Che vitaccia.
Un paio di considerazioni sparse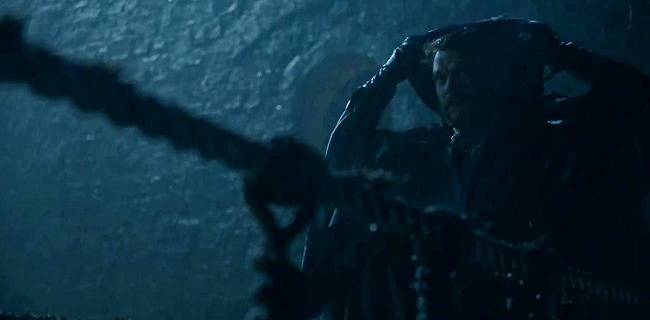 Se decidete di fare una passeggiata in un ponte pericolante nel cuore della notte e sotto una pioggia battente (come accade spessissimo a ognuno di noi), evitate Euron come la peste.
Il lunedì mattina abbiamo la stessa voglia di vivere di Meera.
Un anno di assenza da Game of Thrones ha trascinato Bran nel loop dell'LSD. Vede cose, vede persone, sente Hodor parlare normalmente.
Brienne e Sansa insieme sono uno concentrato di sfiga che manco Ronaldo ai tempi d'oro.
L'Alto Passero è il nuovo conte Mascetti.
La settimana prossima torneremo a Dorne. Ci auguriamo che muoiano tutti.
Un saluto da DJ Hodor!
Antonio Casu
@antoniocasu_