Ci sono due sport nei quali eccelle il perfetto addicted di serie tv. Il primo è il binge watching, altrimenti detto indigestione seriale di episodi o ancora spanciata epocale da Guinness dei Primati di serie tv guardate nel minor tempo possibile senza staccarsi dallo schermo (sport che grazie a Netflix è diventato un lavoro). Il secondo è l'invenzione di teorie. Serie tv come Friends o Lost si prestano bene, ma in realtà il vero esperto legge e formula teorie praticamente su ogni serie che guarda, che si parli appunto di Friends o El internado (serie spagnola che vi consiglio di recuperare, che un po' di sano trash fa sempre bene) oppure ancora i Cesaroni.
I fan teorizzano su qualsiasi cosa. Tra una stagione e l'altra si svolgono i campionati mondiali, con enormi bacini di utenti attivi a scambiarsi e commentare teorie che se mettessero lo stesso impegno nel risolvere problemi avremmo già trovato soluzioni per grane passate, presenti e future. Poche teorie sono azzeccate. Molte sono calzanti e divertenti. Alcune sono da pelle d'oca.
Phoebe di Friends sarebbe una senzatetto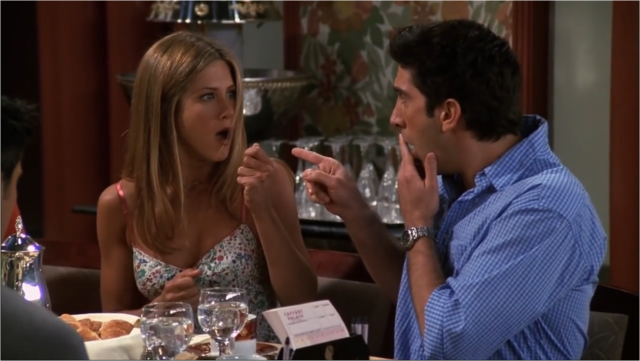 Alcune serie sono così famose che i fan giocano a trovare teorie anche ad anni di distanza dalla parola Fine e in quelle che non hanno lasciato nulla in sospeso. Friends è molto gettonata e c'è una teoria su Phoebe che è qualcosa di inimmaginabile, nel senso che mi chiedo come abbiano fatto a immaginarla. Veramente pessima. Se non ne avete mai sentito parlare preparatevi a provare una grande tristezza. Questa teoria è stata proposta come finale alternativo di Friends nel 2015 da un utente di Twitter, tale Strnks.
Il "genio" avrebbe voluto che Friends finisse rivelando che le dieci stagioni altro non erano che la fantasia di una Phoebe senzatetto e drogata di metanfetamina, iniziata spiando le persone felici dalla vetrina del Central Perk.
Ha tutto senso. Tutte e 10 le stagioni sono state semplicemente la sua fervida immaginazione, ha progettato se stessa nelle vite degli altri. Tutto ciò che sempre voluto erano… Amici.
L'utente immagina la scena finale così. Phoebe si allontana dal Central Perk, con Ross, Rachel, Joey, Chandler e Monica (in realtà hanno nomi e personalità diverse) che la apostrofano come "la donna pazza che ci osserva sempre". Phoebe cammina davanti a un negozio di mobili, sull'insegna c'è scritto "Ursula" e vede il suo riflesso nella vetrina.
Alla fine ritorna al parco dove dorme su una panchina di fronte a una fontana. Una lampada rotta è posizionata lì di fianco. Inizia a piovere. Da dietro la vediamo aprire sei ombrelli sporchi, ma vivacemente colorati.
Fine.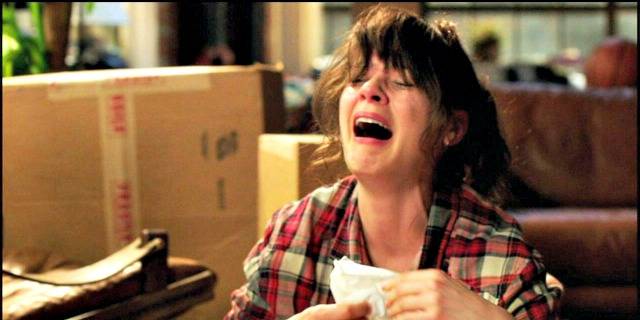 Una teoria che tradisce la serie
Di solito autori o cast non intervengono a commentare le teorie dei fan. E sì che ne sentono di tutti i colori. Per la teoria di Phoebe barbona drogata, invece, si è scomodata addirittura Marta Kauffman, ideatrice e autrice di Friends, che si è sentita in dovere di rilasciare una dichiarazione in merito:
Questa è la cosa più triste che io abbia mai sentito. Questa teoria è orribile. Questa è follia.
Direi che ha messo il punto sulla questione. E noi concordiamo: è veramente una teoria pessima, perché tradisce lo spirito della serie, rovinando contemporaneamente diversi punti cardine. Ha disgregato il senso profondo di amicizia che lega i protagonisti (mica si intitola Friends a caso) per lasciare spazio a un triste individualismo. Una storia che è l'immaginazione di una persona sola e non di un collettivo di spiriti che si incontrano, costruiscono un rapporto basato sulla fiducia e l'amicizia e non si lasciano più andare.
E poi distrugge il momento più intoccabile della serie: l'opening. Come tutte le storie anche quella di Friends ha alti e bassi, momenti in cui la vita sorride ai protagonisti e altri in cui sono sotto un diluvio emotivo, ma la sigla, I'll Be There For You, è un momento puro. Non è un luogo fisico come l'appartamento di Monica o il Central Perk. Quella fontana è relegata a un momento in cui gli amici pazzi di felicità ballano nell'acqua, si divertono fuori dal tempo e dallo spazio, un momento in cui esiste solamente il divano, simbolo dello stare uniti, e le parole che li accompagnano in sottofondo.
I'll be there for you 'Cause you're there for me too…
Questa teoria materializza un momento unico, eterno e immutabile, un luogo di unione e di sicurezza, e lo trasforma nella solitaria e triste casa di una "donna pazza che ci osserva sempre". Soprattutto lo trasforma in un momento di solitudine, sentimento che non potrebbe essere più lontano da Friends.
Veramente pessima.
È sicuramente bello teorizzare su come avrebbe potuto finire la nostra serie tv preferita, immaginare un finale diverso, ma perché tradire lo spirito di una serie? Friends, ancora più che How I Met Your Mother o New Girl, i suoi successori insomma, ha mantenuto dall'inizio alla fine una nota colorata di allegria. Sono pochissimi i momenti lacrimosi, sono centellinati e comunque alleggeriti da punte comiche. Quindi perché rovinarne lo spirito con una teoria palesemente fuori luogo, fuori contesto e  fuori di testa? Sicuro non sia stato tu, caro amico Strnks, a farti di metanfetamina prima di elaborare questa teoria?