La differenza tra serie tv di genere sitcom e quelle di genere comedy è sottile. Per non generare eccessiva confusione, vi basti sapere che le prime sono perlopiù ambientate in un unico luogo, che gli episodi non superano mai la durata canonica di 20 minuti e che ogni problema viene risolto nell'arco dell'episodio stesso in cui viene proposto. Come può esserlo Friends?
Molte sitcom nascono con queste caratteristiche classiche, ma poi pian piano si evolvono per temi e per struttura. Nelle comedy, infatti, vi è una trama di fondo che con il proseguire delle stagioni si infittisce e difficilmente ogni situazione viene risolta durante una sola puntata. Inoltre assistiamo al cambiamento, di solito in positivo, dei personaggi della serie.
1. How I Met Your Mother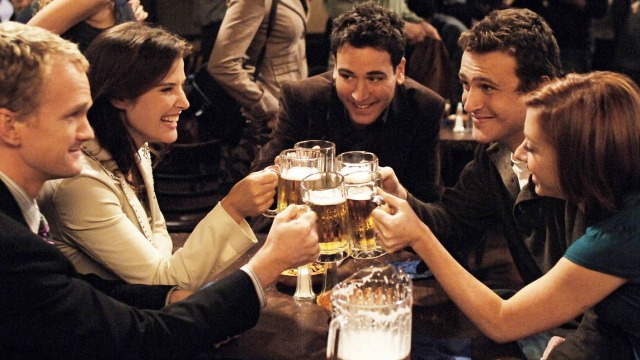 L'esempio più lampante è sicuramente How I Met Your Mother. Questa serie nasce come sitcom a tutti gli effetti, con annesse risate registrate, ma in realtà la trama di base si fa via via più complessa e intricata. I temi trattati sono profondi: dalla ricerca del vero amore alla vita in generale. Ricordiamo tutti l'episodio in cui Marshall apprende la morte del padre e ci immedesimiamo nel suo "non sono pronto per questo" che esprime perfettamente il dolore per la perdita della persona cara.
Ogni personaggio cresce durante la serie e ne è evidente il cambiamento. Impossibile non pensare a Barney Stinson, che con la sua evoluzione ha emozionato tutti gli spettatori.
La ricerca della ragazza con l'ombrello giallo è il filo conduttore che unisce tutti gli episodi e che fa da sfondo alle numerose avventure che vivono i protagonisti. Nel corso delle stagioni, How I Met Your Mother ci offre una visione sempre più disillusa della vita. Con il sorriso sulle labbra e con le lacrime che cadono silenziose, arriviamo alla fine di questo lungo viaggio. Un viaggio conflittuale, che si eleva rispetto a una semplice sitcom.

2. The Big Bang Theory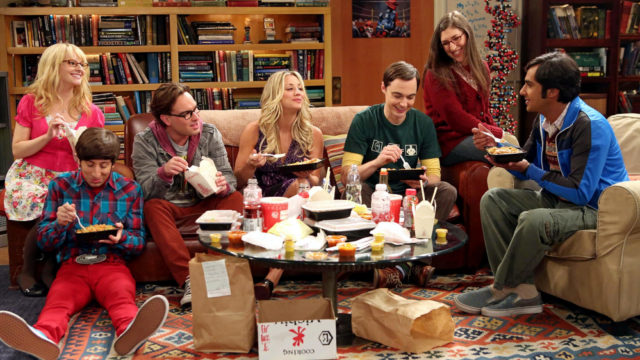 Anche The Big Bang Theory, con una visione distratta e sporadica, potrebbe apparire come una semplice sitcom. Niente di più sbagliato! Durante il corso delle stagioni le situazioni si fanno più complesse, il gruppo si amplia e ogni personaggio subisce una vera e propria crescita interiore.
L'esempio più evidente è sicuramente Penny. Dalla prima fino alle ultime stagioni il suo personaggio matura in modo sorprendente. Dal semplice stereotipo della bionda senza cervello che tenta di sedurre i nerd dell'appartamento accanto, arriva a diventare un personaggio a tutto tondo. Va al college, studia e si impegna per accrescere la propria cultura e si affeziona ai ragazzi, arrivando a condividere le loro passioni in molti casi. Come lei anche Raj cambia nel corso delle stagioni: basti pensare che all'inizio per parlare con una ragazza aveva necessariamente bisogno di bere alcolici!
La simpatia e l'affiatamento di questo strano gruppo contagia subito gli spettatori, ma sarebbe uno sbaglio fermarsi solo a questo. The Big Bang Theory ha molto da offrire e molto da insegnare tanto da rientrare facilmente nel genere comedy.
3. Friends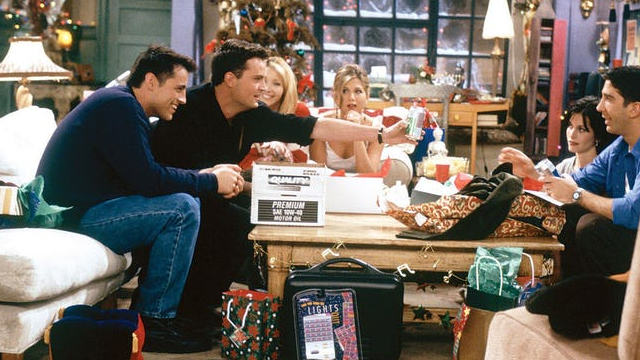 Friends ha ispirato la maggior parte delle serie tv degli ultimi 10 anni. Ma in realtà la madre delle sitcom non è una semplice sitcom. Anche questa si è evoluta a tal punto da rientrare più nel genere comedy che in quello delle situation comedy.
Nonostante i primi episodi della serie siano piuttosto staccati l'uno dall'altro e la trama di base non sia particolarmente intricata, già dalla seconda stagione la situazione si complica e i temi trattati diventano sempre più profondi. Innanzitutto, per essere un prodotto degli anni '90, Friends è stata una serie molto innovativa. Ha inserito e parlato, sempre con il sorriso, di tematiche all'avanguardia come l'utero in affitto di Phoebe o l'adozione dei gemelli da parte di Monica e Chandler.
Nel corso delle stagioni, tutti i personaggi subiscono una vera e propria evoluzione. Partendo da Rachel, che da ragazzina viziata e spocchiosa diventa una premurosa donna in carriera, fino a Chandler, che grazie a Monica si riappacifica con il padre travestito che lo aveva scosso da ragazzo. Insomma, chi semplicisticamente riduce Friends a una sitcom di intrattenimento sta commettendo lo sbaglio più grande.
4. Scrubs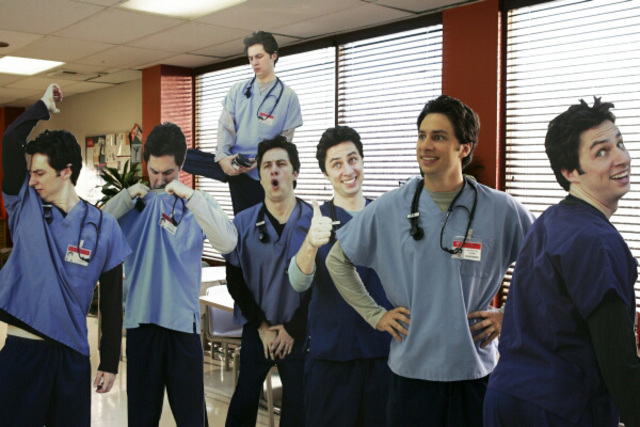 Anche Scrubs non poteva mancare in questo elenco. La serie in questione è un perfetto mix del genere sitcom e comedy. Infatti, così come nelle altre, nonostante in alcuni episodi i problemi nascano e si risolvano nella stessa puntata, l'evoluzione dei personaggi e i temi trattati permettono di catalogarla come comedy.
Per prima cosa, l'attenzione dedicata a ogni personaggio e alle relazioni che gli stessi intrecciano tra loro è straordinaria. Non solo per quanto riguarda i protagonisti JD e Turk, ma anche rispetto ai personaggi "secondari". Perfino il Dottor Kelso che viene rappresentato all'inizio come un sadico senza cuore, si rivela essere una persona buona dopotutto.
Essendo una serie medical, sono inevitabilmente presenti riflessioni sulla morte. La morte che può cogliere il più giovane come l'anziano. Di conseguenza, si vede anche la difficoltà di un lavoro come questo e la voglia di abbandonarlo quando si vede la vita lasciare il corpo del paziente. L'impotenza e la frustrazione di chi ha fatto il possibile, ma non è bastato. Scrubs è un inno alla vita e al viverla al meglio, perché purtroppo non si può mai sapere cosa ci aspetta dietro l'angolo.
5. New Girl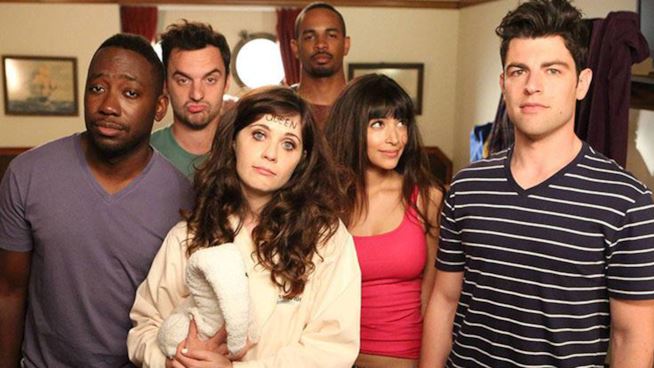 Infine, in questo elenco era giusto inserire New Girl. Forse può risultare più facile catalogarla come comedy per la mancanza di risate registrate. Ma in realtà anche questa serie nasce come sitcom, ma ha poi assunto caratteristiche sempre più simili alle comedy. Innanzitutto la trama: i primi episodi della serie sono indipendenti l'uno dall'altro. Non ci sono situazioni che vengono lasciate in sospeso per poi essere riprese nell'episodio successivo, come invece accadrà già dalla seconda metà della prima stagione.
Anche in questa serie i personaggi maturano, riuscendo pian piano ad avere ognuno una propria storia ben approfondita e un'identità precisa.
Winston assume sempre maggiore rilevanza e come lui Cece, che all'inizio della serie disdegnava i ragazzi e alla fine sposa addirittura Schmidt.
Come Friends, potrebbe essere considerata solo una serie tv d'intrattenimento, ma in realtà i ragazzi dell'appartamento 4D hanno molto da insegnare. Sono un gruppo di amici vastamente eterogeneo ed è proprio questo il loro punto di forza. La visione disfattista di Nick e quella ottimista di Jess entrano in contrasto per tutte le stagioni mostrandoci la perfetta scala cromatica che è la vita.