Phoebe Buffay è senza ombra di dubbio il più grande concentrato di di stranezze dell'universo Friends. Una caratteristica che non sorprende se si tiene conto della sua difficile storia familiare. Ogni volta riesce a tirare fuori dal cilindro una storia tragica da raccontare con nonchalance, tanto da far sì che Rachel si chieda come mai non sia ancora stata ospite di Oprah. Tuttavia tra le macerie di un'infanzia disagiata, nella terza stagione della serie una luce appare in fondo al tunnel: la possibilità di conoscere suo padre. Ma questo per Phoebe vuol dire anche un'opportunità del tutto inaspettata: conoscere suo fratello.
I fan di Friends hanno passato anni credendo che in quella puntata avvenisse il primo incontro tra Phoebe e Frank Jr. Ma non è così.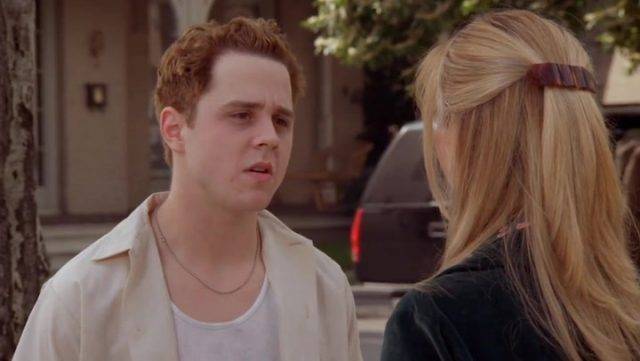 Nel lontano 1995 Friends ci ha giocato un altro dei suoi tiri. E grazie agli infiniti re-watch resi possibili da Netflix e compari, un paio d'anni fa è stato scoperto anche questo. Phoebe in realtà ha conosciuto suo fratello molto prima della puntata in cui si presenta a casa di Frank Senior. Vi ricordate quando in The One With the Baby on the Bus (puntata 2×06) il proprietario del Central Perk assume Stephanie? Una chitarrista professionista? Phoebe non la prende molto bene. Rifiutando di essere lo scarto musicale del locale, la donna decide di suonare per i passanti davanti al caffè più famoso di Friends (e ormai di tutta New York). Ma giunti al conteggio del denaro raccolto Phoebe confessa a Rachel il suo disappunto per lo scarso successo riscosso da Smelly Cat.
La hit più famosa di Friends si aggiudica infatti appena $ 0,25 e un condom. Un misero bottino che pochi minuti dopo diventa ancora più magro. Un ragazzo infatti torna frettolosamente indietro chiedendo di riavere il condom gettato per sbaglio nel fodero della chitarra.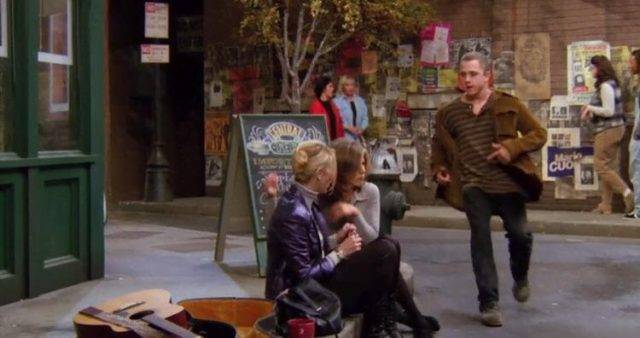 Avete mai fatto caso a chi fosse davvero quel ragazzo? Ebbene si tratta proprio di Giovanni Ribisi, che dalla stagione successiva in poi interpreta il ruolo di Frank Jr. Buffay, fratellastro di Phoebe. Un articolo uscito nel 2016 su Glamour parla di quest'episodio come di quello che avrebbe dovuto chiamarsi "The One When Pheobe Really Meets Her Brother for the First Time". Nell'episodio, per quanto la scena risultasse divertente, il bizzarro intervento di Ribisi nei panni del "condom boy" è passato inosservato per anni. Complice la divertentissima gag (al centro dell'episodio) del piccolo Ben dimenticato sul bus da Chandler e Joey.
E così per anni i fan di Friends non si sono resi conto di come le strade di Phoebe e Frank Jr. si fossero incrociate ben prima di quello che credevano.
Per quanto Frank Jr. sia infatti un personaggio secondario, la sua introduzione nella storia è di fondamentale importanza per la crescita di Phoebe. Ricordiamoci che la donna accetterà nella quarta stagione di portare in grembo suo figlio facendo da madre surrogata, dando poi alla luce un'inaspettata tripletta. In effetti, considerato ciò, è curioso che il primo casuale incontro tra Phoebe e suo fratello ruoti attorno a un condom lasciato per sbaglio nel fodero della chitarra di Phoebe. Alcuni fan all'epoca della scoperta teorizzarono che fosse stata inscenata volutamente una metafora in merito: la strada che avrebbe condotto il futuro di Frank Jr. alla necessità "d'utilizzo dell'utero di Phoebe". Suona male proprio come quando nelle puntate di Friends si parla di Phoebe come della donna che ha partorito i figli di suo fratello, vero?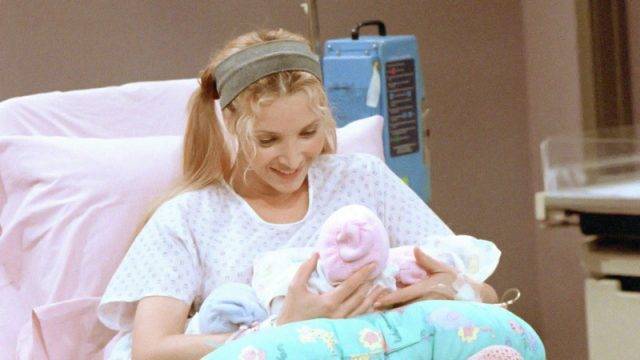 Beh in fondo si tratta dell'effetto comico desiderato dai creatori di Friends. E funziona.
Menzione d'onore va fatta comunque a Giovanni Ribisi, interprete eccellente di un Frank Jr. più che degno consanguineo di Phoebe nella sua stranezza, alle volte persino inquietante. L'attore, all'epoca appena ventenne, era agli albori della carriera cinematografica, e il ruolo di Frank Jr. Buffay in Friends gli consegnò la visibilità che dimostrò di meritare. Giovanni Ribisi, conosciuto infatti per ruoli sempre piuttosto controversi, mostrò fin da giovanissimo e proprio in Friends, una notevole capacità di calarsi perfettamente nel ruolo del freak.
Nell'ultima stagione di Friends lo vediamo ormai padre di famiglia tutto lavoro e figli ma vi ricordate quando il giovane Buffay amava trascorrere il tempo "sciogliendo cose"?
Beh ora non si può nemmeno più addurre l'incapacità di trovarsi una ragazza come giustificazione delle sue stranezze. In fondo a 17 anni pare avesse già una Cristina con cui usare quel condom che fu una ricompensa di Smelly Cat per alcuni minuti.