Verrebbe naturale pensare che se un attore nel corso della sua carriera abbia lavorato insieme a star di livello internazionale come Tom Hanks, Nicolas Cage, Ewan McGregor, Dan Stevens o sotto la direzione di registi del calibro di Mario Monicelli, Dario Argento, Ron Howard, goda di una qualche popolarità. Tanto più che uno dei suoi ruoli più celebri è in Friends. O almeno che le proprie qualità siano pubblicamente riconosciute. Talvolta però questo non accade. Talvolta si resta in una inspiegabile pubblica ombra. Questa è la storia di Cosimo Fusco, probabilmente l'attore italiano più sottovalutato.
Se vi state chiedendo chi sia Cosimo Fusco, siete capitati nel posto giusto.
Come è facilmente intuibile fin dal titolo di questo nostro approfondimento, Cosimo Fusco è un attore italiano. Ci siamo resi conto però che, nonostante una brillante carriera sviluppatasi principalmente tra Stati Uniti e Italia, al nostro Cosimo manchi quella popolarità che in realtà ampiamente meriterebbe.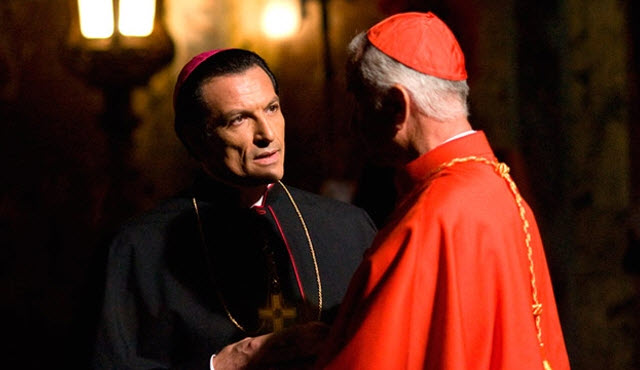 Quindi ci apprestiamo a darvi tutte le informazioni necessarie per rendere onore al nostro illustre connazionale. Come ogni storia che si rispetti anche questa non può che cominciare dall'inizio.
Cosimo nasce a Matera il 23 settembre del 1962. Completa gli studi a Roma, Los Angeles e Parigi. È accreditato per la prima volta come attore in un film nel 1988. Il film in questione è il dramma erotico Domino, opera prima della regista Ivana Massetti. Nel film collabora con Brigitte Nielsen (la protagonista Domino), Tomas Arana e Kim Rossi Stuart. Nel 1990 fa parte del cast, sempre con un ruolo minore, al fianco di Burt Lancaster, del film per la televisione americana Voyage of Terror: The Achille Lauro Affair. Nota a contorno, le musiche furono firmate da Ennio Morricone.
Sempre nel 1990 inizia a comparire in alcuni prodotti squisitamente televisivi. Lo vediamo infatti in un episodio de Il giudice istruttore e soprattutto in quattro della quinta stagione della fortunata serie La Piovra. Qui interpreta il personaggio "Grillo".
L'anno successivo è nel set del film biografico Rossini! Rossini! di Mario Monicelli. Anche in questo caso il cast nel quale si inserisce è stellare, basti ricordare: Sergio Castellitto, Philippe Noiret, Giorgio Gaber, Jacqueline Bisset e Vittorio Gassman (nel ruolo di Ludwig van Beethoven).
La fama internazionale però arriva nel biennio '94/'95 dove il nostro Cosimo Fusco partecipa per quattro episodi a una delle più fortunate e seguite serie tv americane: Friends. Cosimo infatti interpreta il personaggio di Paolo, incubo del povero Ross, nella prima stagione della serie NBC. Paolo era il ragazzo italiano che viveva nello stesso palazzo dei protagonisti. Rachel, dopo averlo casualmente incrociato mentre era alla ricerca del gatto che aveva perso, aveva iniziato a frequentarlo. L'episodio si intitolava "The One With The Blackout". Il personaggio di Paolo distrusse il sogno di Ross di poter uscire con Rachel.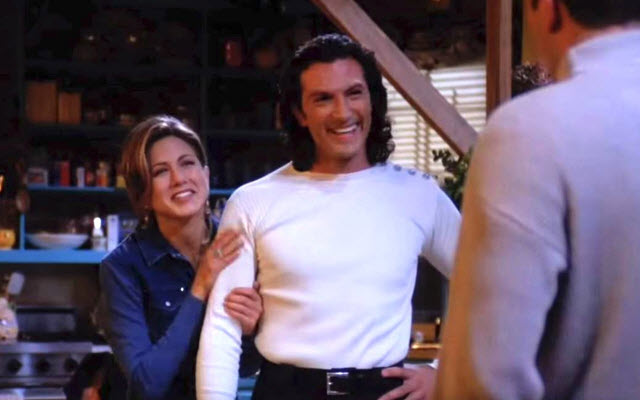 Dopo l'esperienza in Friends, Cosimo si prende un anno di pausa e rientra nelle scene nel 1997. Lo vediamo infatti nel ruolo di Florian nel film The Eighteenth Angel al fianco di Christopher McDonald e Rachael Leigh Cook. Nel '98 è nel cast della prima stagione di Una donna per amico sotto la regia di Rossella Izzo, interpretando Bruno Montemauro. L'anno successivo è condito da un doppio impegno: compare in sei episodi di Hotel Alexandra e nel film Terra bruciata.
Il 2000 si apre con un'altra produzione internazionale. Sotto la regia di Dominic Sena e al fianco di attori come Nicolas Cage, Angelina Jolie e Robert Duvall, prende parte al film Fuori in 60 secondi. Nel biennio successivo partecipa sempre a produzioni tv sia italiane che americane.
Per la Rai recita in Don Matteo mentre per la Mediaset è nel cast di Valeria medico legale. Come detto però lascia il segno anche in America. È infatti presente in Alias, serie tv della NBC creata da J.J. Abrams.
Altro anno di pausa il 2003 per poi rientrare nel 2004 di nuovo nelle sale cinematografiche con il film di Dario Argento, Il cartaio. Anche in questo caso al fianco di nomi ben più noti: Stefania Rocca, Liam Cunningham, Silvio Muccino e Verra Gemma. Il 2005 è un'annata particolarmente prolifica. Dalla serie tv tedesca Utta Danella (episodio Eine Liebe in Venedig) alle partecipazioni in: La terza stella (su soggetto di Ale&Franz), La porta delle 7 stelle, Lucia, Harb Atalia e la miniserie Rai Fiction San Pietro (con Omar Sharif). Nel successivo anno compare in La provinciale e nel film storico-biografico Amore e libertà – Masaniello.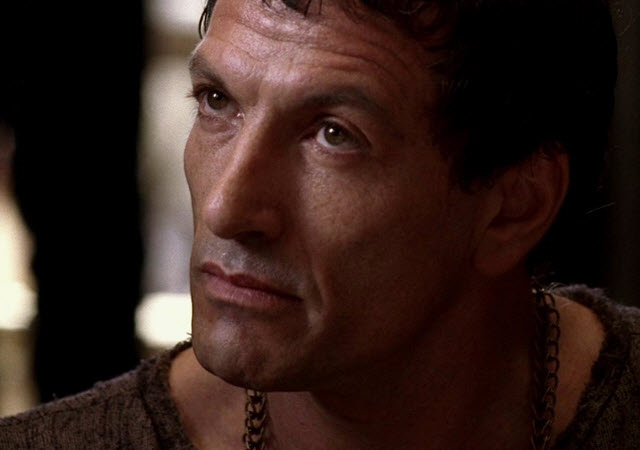 Il 2007 è un altro anno da incorniciare. A parte la miniserie di Canale 5 Io e Mamma e i film Mineurs (sulla condizione degli immigrati italiani in Belgio) e Tagliacorto, è di rilievo la partecipazione alla produzione HBO Roma. La serie ideata da Bruno Heller (The Mentalist) fu un successo enorme per HBO. Da ricordare come la produzione, per venire incontro alle esigenze del mercato italiano, girò delle scene apposite per sostituire quelle di sesso esplicito o violente.
Nel 2008 altri due lavori per la televisione. Partecipa a un episodio di Ho sposato uno sbirro, produzione Rai con Flavio Insinna, e Coco Chanel: miniserie sempre della Rai.
Si arriva a una nuova annata d'oro per l'ex attore di Friends che si corona con la partecipazione al blockbuster movie Angeli e demoni di Ron Howard (al fianco di Tom Hanks, Ewan McGregor e Pierfrancesco Favino). Sempre nel 2009 lo vediamo nella serie tv Rai Il bene e il male, e nelle miniserie Moana (Sky) e Il falco e la colomba (Rai). L'anno successivo, sempre per al Rai, compare nella nuova miniserie Sant'Agostino (con Alessandro Preziosi) e nel 2011 nel film per la televisione Salto Vitale.
Nel 2012, oltre a comparire in un episodio della serie tv CBS The Mentalist (episodio Red is the New Black, 4×13), è tra i protagonisti del film indipendente di Peter Strickland Berberian Sound Studio al fianco di un eccellente Toby Jones. Il film riscuote notevole successo sia al Toronto International Film Festival che all'International Film Festival di Rotterdam. Vince svariati premi al British Independent Film Awards di quell'anno.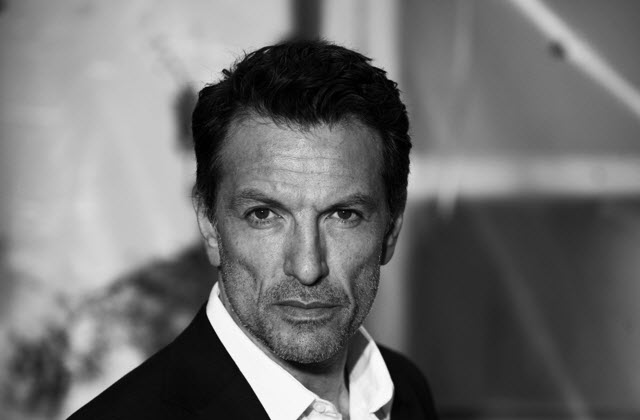 Nel 2013 è scelto da Ridley Scott per partecipare al progetto seriale The Vatican. Dopo però aver registrato il pilot, Showtime decide di non procedere oltre con la realizzazione della serie.
Arriviamo quasi ai giorni nostri. Nel 2017 infatti partecipa al film Dickens – L'uomo che inventò il Natale, ispirato al celebre romanzo Canto di Natale di Charles Dickens, e alla serie tv Sky 1993 seguito della precedente 1992 ideata e interpretata da Stefano Accorsi.
Dopo quasi trent'anni di attività e collaborazioni di tutto rispetto, Cosimo Fusco dovrebbe essere annoverato senza alcuna esitazione tra i più importanti attori italiani. Eppure ancora non è così. Ed è difficile capirne il perché. Quello che possiamo dire noi, nel nostro piccolo, è che tornando indietro di tanti anni è ancora bello rivedere le immagini di Cosimo Fusco in Friends. Speriamo quindi che possa tornare presto in gioco anche perché non abbiamo più visto nessuno togliersi in modo così splendido un giubbotto in pelle come faceva Cosimo Fusco terrorizzando così il povero David Schwimmer.