Se qualcuno mi dovesse chiedere qual è l'episodio di Friends che preferisco farei fatica a sceglierne uno solo. La comedy ha infatti numerosi episodi memorabili, ognuno per un motivo particolare. La stessa domanda è stata però posta anche ai sei attori protagonisti che hanno trovato una risposta.
Ecco quindi quali sono gli episodi di Friends preferiti dagli attori!
COURTENEY COX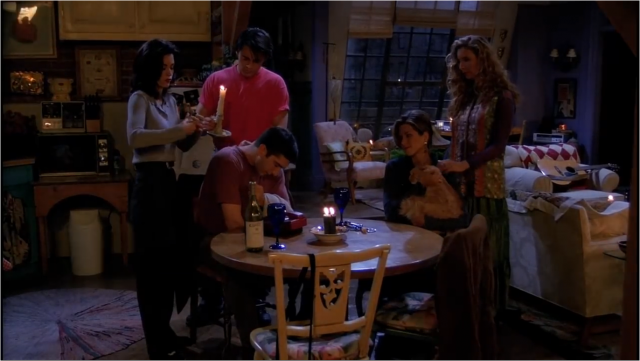 Courteney Cox ha interpretato in Friends Monica Geller. L'attrice ha dichiarato che il suo episodio preferito è The One With The Blackout (1×07). Ha infatti commentato:
È uno dei miei episodi preferiti. L'ho amato. E ho amato il gatto sulla schiena di Ross!
Anche David Schwimmer, che interpreta Ross, ha ammesso di aver amato l'episodio. Tuttavia, non lo metterebbe nella classifica dei suoi preferiti.
DAVID SCHWIMMER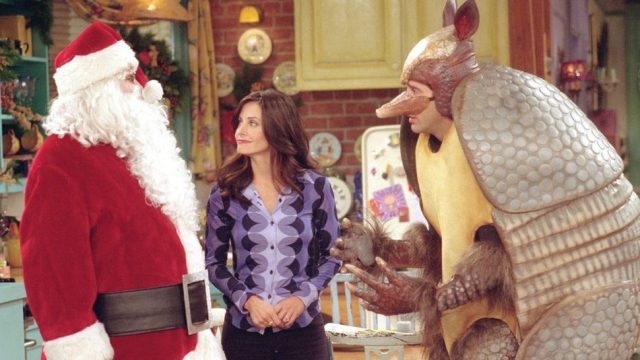 L'episodio di Friends preferito da David Schwimmer è The One With The Holiday Armadillo (7×10). Come tutti i fan della comedy ricorderanno, in questo episodio Ross indossa un costume da armadillo per insegnare al figlio Ben il significato di Hannukkah. L'attore ha rivelato:
The One With The Holiday Armadillo è stati divertente. Davvero divertente!
JENNIFER ANISTON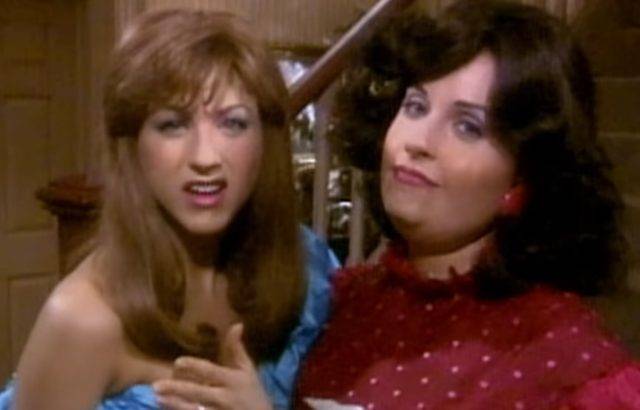 Jennifer Aniston, che ha vestito i panni di Rachel, ha particolarmente a cuore l'episodio The One With The Prom Video (2×14). In questa puntata si torna negli anni '80 con un flashback e vediamo un video in cui Rachel e Monica si preparano per il ballo di fine anno. La Aniston ha dichiarato:
Ho sempre adorato i flashback. Amavo i flashback in cui Monica era grassa, Rachel aveva un nasone e Ross sfoggiava i suoi voluminosi capelli.