Formula 1: Drive to Survive è una nuova docuserie prodotta e distribuita da Netflix e composta da 10 episodi.
Formula 1: Drive to Survive è stata realizzata da James Gay-Rees, già produttore del documentario biografico su Ayrton Senna. Il fatto che esista un titolo così sensazionalistico è indice del fatto che lo sport è cambiato. Un simile progetto sarebbe stato impensabile sotto Bernie Ecclestone, e dimostra come gli attuali proprietari abbiamo una diversa visione. Liberty Media sembra capire bene l'importanza di rendere questo sport – diventato molto tecnico – puro intrattenimento. Se prima la riservatezza dei paddock (come le comunicazioni radio) era religiosamente rispettata, da qualche anno questi sono stati incoraggiati ad aprirsi all'esterno.
Ma in Formula 1: Drive to Survive mancano all'appello la Ferrari e la Mercedes, le dominatrici indiscusse di questo sport.
Tuttavia, visto il successo stratosferico della docuserie, queste scuderie potrebbero cambiare idea in futuro. Anche per mezzo della pressione degli sponsor – che in produzioni come questa guadagnano non poca visibilità – i quali incidono pesantemente sul budget delle case automobilistiche.
Dice lo sponsor Heineken:
Il documentario Formula 1: Drive to Survive di Netflix si sta dimostrando un successo tale da poter cambiare il modo in cui gli sponsor si confrontano con il pubblico di appassionati. Almeno dal nostro punto di vista, si è rivelato fenomenale.
L'assenza di grandi nomi è di fatto un guadagno per gli appassionati, che hanno avuto modo di conoscere meglio i piloti e i team delle retrovie.
Daniel Ricciardo spicca tra molti, sorridente ma competitivo tanto quanto Max Verstappen – che si fa notare per il suo stile aggressivo di guida.
A volte i piloti sono il peggior nemico di se stessi, come dimostra Romain Grosjean. Se Kevin Magnussen non vince per simpatia, Charles Leclerc emerge come personalità sportiva molto positiva. I fan della Ferrari hanno così modo di vedere da vicino il nuovo pilota, il secondo più giovane della storia del Cavallino Rampante.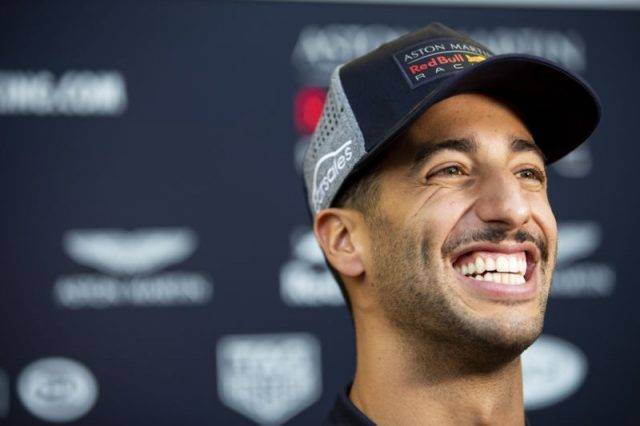 Proprio nell'episodio The Next Generation la luce splende su queste stelle nascenti, con Leclerc e Gasly che giocano un ruolo chiave. "È molto bello vedere che le grandi squadre si fidano dei giovani piloti", afferma il pilota monegasco riguardo la decisione della Red Bull di promuovere Gasly dalla Toro Rosso. Approfondiamo l'amicizia del duo, che risale ai tempi del karting. "È uno degli unici piloti che posso considerare un buon amico al di fuori delle corse", dice Leclerc di Gasly. Suddetta puntata ci intrattiene con vecchi filmati di quando i due hanno corso da bambini e ci fa sbirciare la loro vita fuori dalla pista, una delle cose chiave che questa serie riesce a fare così bene.
Ma la verità è che poche scuderie possono superare la Red Bull. Eppure ogni posizione guadagnata rappresenta la possibilità di confermare il proprio ruolo di pilota e ottenere punti per il team. Soprattutto se si parla di una squadra un tempo gloriosa che cerca di tornare agli antichi fasti come la Williams.
Formula 1: Drive to Survive non è solo una sfilata di velocità e competizione, si parla anche di business. E in questo sport dove i centesimi di secondo fanno la differenza, i soldi non sono mai abbastanza.
Nell'episodio L'arte della guerra viene alla luce un rapporto complicato fra scuderia Red Bull e Renault, o meglio fra Horner e Abiteboul (i rispettivi direttori tecnici). Hornet ha scaricato la Renault preferendo la Honda per la fornitura del motore – costringendo la scuderia di Abiteboul a dire addio a 20 milioni di dollari. Ma quest'ultimo si è vendicato rubandogli Ricciardo, uno dei piloti più talentuosi della Formula 1. I colpi inferti a vicenda e lo scambio di battute al vetriolo decreta la fine del rapporto d'amicizia e professionale dei due. Il direttore tecnico della Ferrari dice di Formula 1: Drive to Survive: "A quanto pare devo proprio vederlo, almeno capirei perché questi due si siedono ai lati opposti del tavolo".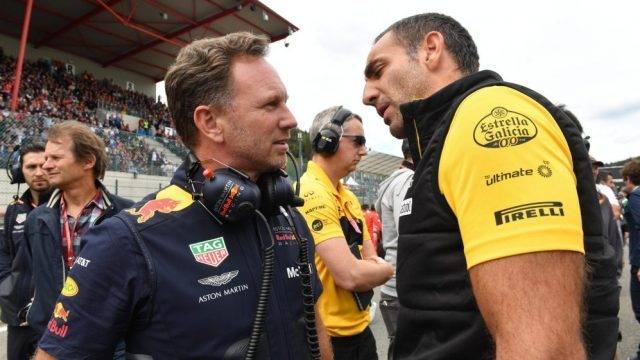 La regia rende coinvolgente la narrazione e la fotografia cattura espressioni, stati d'animo e momenti di pura adrenalina, rendendo il tutto molto scenico. Le interviste svelano dei retroscena davvero interessanti e offrono uno spaccato di questo microcosmo che solo il format da docuserie può permettere di dare.