Il fascino del male è la tendenza innata della psiche umana a essere attratti da eventi negativi. Il motivo è molto semplice: l'attenzione che il cervello pone in questi eventi gli consente di evitarli in futuro. È quindi puro e semplice spirito di conservazione della specie, poiché a sopravvivere non è il più forte ma chi meglio si adatta all'ambiente circostante, e il modo migliore per farlo è conoscerne le insidie e i pericoli e evitarli. Questa premessa è per rassicurarvi che no, non siete dei pazzi psicopatici se guardate documentari di cronaca nera come fossero cartoni animati, ma soltanto premurosi verso voi stessi.
E anche noi lo siamo, tant'è che abbiamo deciso addirittura di selezionare i migliori documentari di cronaca nera che potete trovare in streaming
(Se vi interessa invece saperne di più sul documentario di Britney Spears ne abbiamo parlato qui, ma in questo caso non c'è Darwin a giustificarci).
1) Conversations with a Killer: The Ted Bundy Tapes
Tra i più noti documentari di cronaca nera, Conversations with a Killer: The Ted Bundy Tapes offre un ritratto inedito del più (tristemente) noto serial killer della storia, Ted Bundy, autore di almeno 30 omicidi di giovani donne. I fatti sono narrati in prevalenza dallo stesso killer, attraverso le registrazioni dei suoi interrogatori, presentandone il diretto aspetto psicologico celato dietro la sua incredibile dialettica persuasiva, che spinse molte donne a pendere dalla sua parte. In particolare Carole Ann Boone, con cui ha celebrato il matrimonio in carcere, arrivando persino a negare i crimini commessi dal marito. Altro aspetto messo in risalto nel documentario è la dimensione mediatica dei suoi processi, che ebbe come paradossale effetto, nel corso della sua condanna a morte, l'averlo reso l'iconico e immortale anti-eroe simbolo della perversa psiche umana.
2) Making a Murderer
Making a murderer è il documentario Netflix che presenta il più grosso errore e scandalo giudiziario degli Stati Uniti nei confronti di Steven Avery, accusato dello stupro e tentato omicidio di Penny Beerntsen, nonostante avesse un alibi che lo collocasse altrove al momento della morte della giovane. Dopo aver ingiustamente scontato 18 anni di carcere, viene scagionato attraverso la prova del DNA, che collegava un altro uomo allo stupro. Dopo soli due anni però viene accusato di un altro omicidio a seguito del ritrovamento del suo sangue nell'auto della vittima, la fotografa Teresa Halbach. Per la difesa, però, si sarebbe trattato di una manomissione di prove, architettata per screditare la causa civile che Avery aveva intentato contro la contea di Manitowoc, che lo aveva condannato due anni prima a quasi 20 anni di reclusione senza alcuna prova. Il documentario pone dunque l'attenzione, oltre che sulle procedure penali del Dipartimento della contea di Manitowoc e al conflitto di interessi che questo aveva nel caso dell'omicidio Halbach, sui devastanti e inevitabili effetti psicologici di tutti i soggetti coinvolti nella dura lotta di dimostrazione di innocenza di Avery.
3) Night Stalker: caccia a un serial killer
Night Stalker – alias dato dai media a Ricardo Ramirez – racconta le atrocità commesse dal killer della notte e di come si sia arrivati alla sua cattura. Autore di 14 omicidi, Ramirez ha violentato le sue vittime e svaligiato abitazioni, lasciando segni del suo autoproclamato satanismo sulle pareti, senza dirsi mai pentito dei violenti crimini commessi. A narrare la vicenda sono gli ex detective Gil Carrillo e Frank Salerno che si occuparono del caso, insieme a giornalisti, parenti delle vittime e sopravvissuti, che accompagnano lo spettatore lungo il percorso culminante nell'arresto del killer che terrorizzò la California dal 1984 al 1985.
4) The Confession Killer
La docu-serie The Confession Killer ricostruisce la vicenda del serial killer statunitense Henry Lee Lucas, accusato di oltre 200 omicidi. Seppur inizialmente gliene fossero stati attribuiti 77, seguiti poi da altri 130, fu condannato alla pena di morte per 11 omicidi accertati. Il documentario di cronaca nera targato Netflix mette alla luce alcuni dubbi riguardo la sua colpevolezza, dovuti alle sue stesse confessioni di una serie fin troppo impressionante di crimini, avvenuti in ogni angolo del paese. Lucas, compiaciuto dal suo ruolo di più prolifico serial killer della storia, sarebbe arrivato a confessare oltre seicento omicidi, spingendo allo scetticismo l'opinione pubblica.
5) Sulla scena del delitto: il caso del Cecil Hotel
La triste vicenda avvenuta tra le mura del Cecil Hotel, a Los Angeles, e analizzata nel più recente tra i documentari di cronaca nera presenti su Netflix, è quella della misteriosa morte della studentessa canadese Elisa Lam, le cui incerte cause della morte sono state oggetto di numerose teorie complottiste sul web, a seguito della divulgazione di un filmato, diventato virale, delle telecamere di sicurezza dell'ascensore dell'albergo che la vedrebbero gesticolare e comportarsi in modo inquietantemente strano, tanto da sollevare ipotesi e teorie di eventi paranormali. Altro fenomeno che ha scaturito molte domande è la terribile somiglianza tra le modalità della morte della giovane donna e quelle della protagonista di un film horror, Dark Water, uscito nelle sale quasi 10 anni prima la tragica dipartita di Lam. Questo alone di mistero e complottismo ha reso la triste vicenda nota in tutto il mondo, e, grazie alla docu-serie, viene data risposta a qualche interrogativo ma soprattutto viene dato risalto all'importanza della salute mentale e alla patologia del bipolarismo, di cui la vittima era affetta.
6) Evil Genius: la vera storia della rapina più diabolica d'America
Evil Genius mostra le vicende che hanno portato alla morte di Brian Wells, avvenuta a seguito di quella che è stata definita la rapina più diabolica della storia. Wells, che per vivere consegnava pizze, entra in banca con lo scopo di rapinarla, minacciando una dipendente che se non avesse seguito alla lettera le sue istruzioni sarebbe esplosa una bomba. Viene immediatamente rintracciato dalla polizia, che lo placca non appena mette piede fuori dalla banca, ma lui con fare tranquillo avvisa nuovamente della bomba. La polizia non crede alle parole del rapinatore finché, purtroppo, l'ordigno che aveva attaccato al collo esplode, uccidendolo. A seguito di indagini, la polizia si rende conto che l'uomo non aveva in alcun modo il controllo dell'ordigno esplosivo, ed era quindi solo una delle pedine di un'intricata e malata rete più ampia, con a capo Marjorie Diehl-Armstrong e Bill Rothstein, due persone gravemente instabili e in grado di manipolare chiunque gli capitasse a tiro. La rapina, in ogni caso, è solo la punta piccolissima del folle iceberg che troverete guardando le quattro puntate della docu-serie Netflix, che tra i documentari di cronaca nera analizzati è quello che più tiene incollati allo schermo.
7) Unabomber: in his own words
Il documentario Unabomber: in his own words ci mostra in modo più approfondito, attraverso alcuni estratti di una lunga intervista da lui rilasciata, l'analisi sulla vita di Ted Kaczynski, denominato unabomber per il suo modus operandi che comprendeva l'invio di pacchi bomba ad alcune persone. La psicologia dietro gli attentati del geniale matematico ed ex professore universitario è intricata e complessa, tanto che Netflix ha dato alla luce anche una vera e propria serie tv, Manhunt: Unabomber, in cui l'attenzione è focalizzata anche sull'inedita modalità di indagine avvenuta grazie alla linguistica forense (vi riproponiamo un articolo di approfondimento dal nostro archivio sulla serie tv di Unabomber)
8) Aguzzini in casa: la vicenda del piccolo Gabriel Fernandez
L'atroce storia di cronaca nera presentata in questo documentario è quella della morte del piccolo Gabriel Fernandez, avvenuta per mano dei suoi stessi genitori. Arrivato in ospedale quando ormai non c'era più nulla da fare, il numero di lividi, abrasioni, segni di legature, capillari rotti e denti mancanti non lascia alcun dubbio sulle atroci torture a cui è stato sottoposto, nei suoi soli 8 anni di vita, dagli ignobili genitori. In particolar modo da sua madre, Pearl Fernandez, condannata all'ergastolo dopo un patteggiamento che le ha evitato la pena capitale. Altra problematica che viene fuori dal documentario è la totale inefficienza degli assistenti sociali e della scuola, che non hanno notato i numerosi segni di maltrattamento che gli sono costati la vita.
9) La scomparsa di Maddie McCan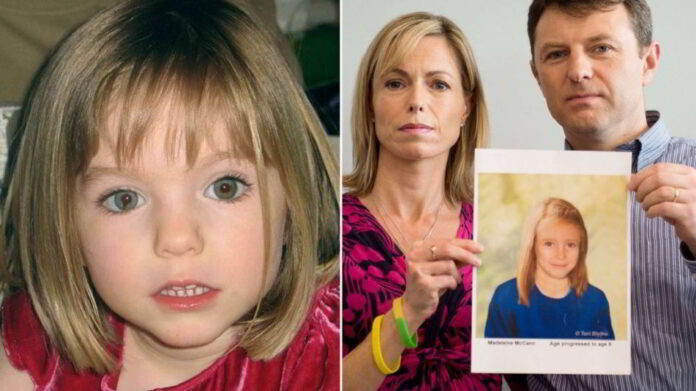 La piccola Maddie McCan scompare, a soli tre anni, dalla località di Praia da Luz in Portogallo, mentre si trovava in vacanza con i suoi genitori, principali indiziati secondo gli investigatori, successivamente scagionati per mancanza di prove certe. Questo documentario diviso in otto puntate ha una funzione meramente riassuntiva dei fatti, che ad oggi non ha trovato ancora risposte.
10) American Murder: la famiglia della porta accanto
American Murder: la famiglia della porta accanto mostra la verità dietro gli omicidi, commessi dal padre di famiglia Chris Watts, di sua moglie Shannon e delle sue due bambine. La tragica vicenda è avvenuta in Colorado nel 2018 ed è riassunta nel docu-film diretto da Jenny Popplewell attraverso le immagini reali del suo interrogatorio con la successiva confessione alla macchina della verità. Sono inoltre presenti le testimonianze delle amiche di Shannon e tutti i messaggi ritrovati sui vari social, testimoni silenziosi della perfezione apparente di una classica famiglia della porta accanto.