Viviamo nell'era del "tutto e subito", dell'eterna corsa a ostacoli per evitare spoiler, delle abbuffate seriali, delle gare per rimanere in pari con tutte le uscite che la televisione e le piattaforme streaming ci propongono. 3, 4, 5 episodi l'uno dietro all'altro, e questo se siamo morigerati: tante le storie da scoprire, da vedere il prima possibile e quando la gente ancora ne parla, quando i social non dibattono d'altro. Un piacere che va consumato presto e alla svelta, così da lasciare spazio alla prossima serie tv in arrivo: Netflix ci ha abituato a questo, ma è l'unica alternativa possibile? In realtà no, perché c'è Disney Plus a mettere sul tavolo quella che potrebbe essere veramente una carta vincente, una scelta un po' vintage e da molti considerata ormai obsoleta, ma che potrebbe rivelarsi un incredibile asso nella manica.
Scuole di pensiero radicalmente opposte con adepti e detrattori da ambo le parti, Netflix e Disney Plus: chi detterà legge?
Diciamocelo apertamente, molti, alla notizia che The Mandalorian sarebbe stata rilasciata su Disney Plus con un solo episodio a settimana, avevano sbuffato e persino ironizzato su tale decisione reputandola un'anacronistica e mera mossa di marketing per costringere il pubblico a rimanere abbonato al servizio streaming per più di un mese, nonostante la scarsità di contenuti disponibili.
Che quella da parte di Disney sia stata una scelta di marketing è fuori da ogni dubbio, ma è davvero tutto qui? Proviamo ad analizzare in maniera più attenta il fenomeno per rispondere a questa fatidica domanda: colpo di genio o pura follia?
Ricordate i tempi di Lost e di X-Files? Quelli più recenti di Game of Thrones? Che cosa avevano in comune queste serie? Nulla o poco più se non il fatto di essere rilasciate settimanalmente. Ricordate il fomento che ci caricava poco prima di vedere la puntata agognata da giorni e giorni? Le community, i forum, le ipotesi destinate a volatilizzarsi dopo l'ennesimo colpo di scena?
Non è un caso che le serie citate siano state ai loro tempi le più popolari del momento: episodi che parevano un grande evento destinato a unire la gente, a far discutere settimana dopo settimana, mese dopo mese. Ed è vero, forse l'epoca d'oro delle grandi serie tv trasmesse dalla tv pubblica o dai canali via cavo americani sembra essere finita a favore di un nuovo tipo di fruizione, quella offerta dallo streaming nella sua immediatezza.
Ma siamo sicuri che la via proposta da Disney Plus sia davvero fuori tempo massimo?
Vi riportiamo un caso che tra l'estate e l'autunno del 2020 ha fatto molto discutere: parliamo della seconda stagione di The Boys. Dopo una season 1 rilasciata integralmente il giorno del debutto, la seconda stagione della serie supereroistica approdò su Amazon Prime Video in più tranche: un primo blocco da tre episodi e successivamente una puntata a settimana. La cosa fece infuriare notevolmente numerosi fan che protestarono ferocemente gridando allo scandalo, ma in realtà portò a interessanti esiti.
Quella che inizialmente era stata una scelta da parte della piattaforma per diluire i propri prodotti a causa della penuria di contenuti dovuti alla pandemia, portò a un grandissimo successo della serie.
Se già la prima stagione aveva avuto un grande riscontro, The Boys 2 continuò a crescere, settimana dopo settimana. Meme, commenti sui social, recensioni: per mesi non si parlò d'altro.
Che dire quindi di The Mandalorian, WandaVision e The Falcon and The Winter Soldier? Successi il cui pubblico è aumentato col procedere degli episodi, casi mediatici che hanno generato attorno a sé un gran chiacchiericcio e fandom entusiasti di poter commentare le avventure dei loro personaggi preferiti di volta in volta. Una popolarità destinata a durare nel tempo e non a esaurirsi in un paio di settimane, come invece avviene per molte delle serie original Netflix (o di altri servizi streaming) che fanno parlare di sé moltissimo in un primo momento ma il cui successo è caduco e destinato ad affievolirsi in ben poco tempo.
Quelle di Disney Plus sono infatti serie che non puntano a essere viste tutte in un colpo quanto invece a diventare parte integrante della routine dello spettatore, che instaura con lo show una sorta di appuntamento fisso al quale non vuole rinunciare, ritagliandosi facilmente un'oretta di tempo libero per andare avanti con la visione. Tuttavia, a differenza di quanto capitava anni fa in tv, quando in caso di assenza si potevano perdere pezzi importanti difficilmente recuperabili, oggi, grazie allo streaming, si può rimediare senza alcun problema.
Insomma, serie di cui si continua a parlare giorno dopo giorno e settimana dopo settimana: questo non fa altro che generare hype, nuovi abbonamenti e un'esplosione di gadget a tema (se poi si parla di Star Wars e Baby Yoda…). Profitto che genera profitto.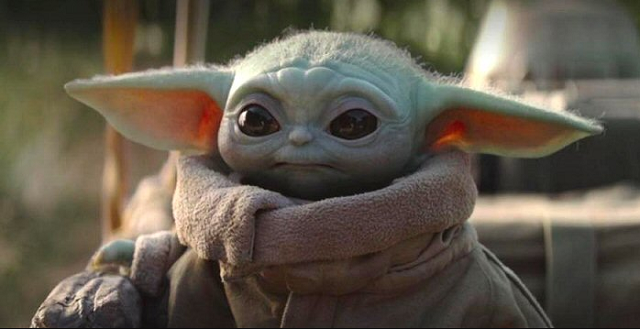 E non finisce qui, perché un altro grande pregio delle serie tv rilasciate settimanalmente è quello del "lasciar sedimentare". Quante volte abbiamo visto serie tv che magari ci sono anche piaciute molto per poi lamentarci, poco tempo dopo, di non ricordarci proprio tutto, di aver rimosso dettagli o addirittura interi scenari dalla nostra mente?
Il binge watching infatti, per quanto gratificante sul momento, non aiuta, ma, anzi, rischia di lasciarci ben poco di una serie. Dopo ore e ore di visione, stanchi e affaticati, potremmo non essere in grado di mantenere la medesima soglia di attenzione che presteremmo in altre occasioni. Al contrario, il rilascio settimanale ci spinge invece a focalizzarci su pochi elementi per volta, a collegare tutti gli indizi disseminati qua e là e a rimanere vigili e in attesa.
La sfida è stata dunque lanciata: quale tra i due modelli vincerà la grande sfida dello streaming? La famigerata pratica del binge watching offerta da Netflix o quella del rilascio settimanale propinata da Disney Plus?
Solo il tempo ce lo saprà dire! Non è poi detto che una delle due tipologia debba finire per trionfare sull'altra: esse potrebbero infatti continuare a coesistere permettendo così a ogni spettatore di poter soddisfare i propri gusti e inclinazioni. Oppure, chi lo sa, a spuntarla definitivamente potrebbe essere un modello ibrido come quello già sperimentato in alcuni casi da Amazon Prime Video.
Ai posteri l'ardua sentenza.