Whatever it takes
Cause I love the adrenaline in my veins
I do whatever it takes
Cause I love how it feels when I break the chains
Whatever it takes
Death Note. Whatever It Takes. Light Yagami. Apparentemente possono sembrare parole slegate, sconnesse. Ma c'è molto di Light Yagami, protagonista di Death Note, nelle parole della nota canzone degli Imagine Dragons. Perché Light è disposto a tutto pur di raggiungere il suo obiettivo.
Innanzitutto: cosa vuol dire "whatever it takes"? La traduzione più calzante potrebbe essere "a qualunque costo". A qualunque costo è spesso sinonimo di stimolo all'eroismo (la recente pubblicizzazione di Avengers Endgame si è fornita proprio di questa espressione), ma nel caso di Light sembrerebbe più da intendere nel machiavelliano senso di "Il fine giustifica i mezzi".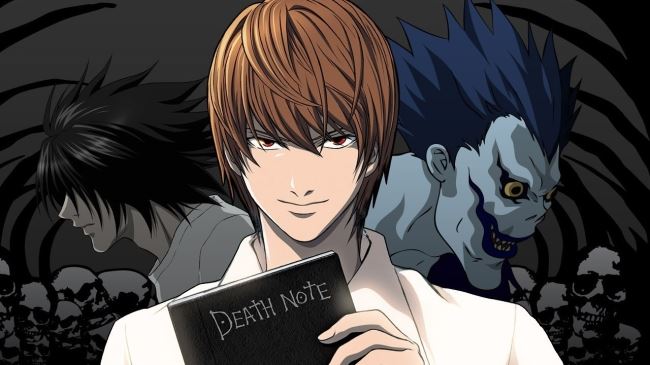 Light, nello specifico, sviluppa la convinzione che l'aver trovato il Death Note lo abbia reso il nuovo Dio, il Dio di un mondo nuovo e, a suo dire, più giusto. Il ragazzo, infatti, inizialmente vuole utilizzare il quaderno soltanto per eliminare tutti i criminali della faccia della terra. Successivamente, il suo comportamento subisce via via eccezioni, fino a diventare una regola: vanno eliminati tutti coloro che possono ostacolare il suo piano di ricostruzione del mondo. Whatever it takes, appunto.
Questa sua teoria però viene messa fin da subito in crisi dallo shinigami Ryuk, che afferma:
"

Ma se tu lo facessi, ciò ti renderebbe l'unico cattivo rimasto".
Light non ha una vera risposta a questa affermazione, e in questo senso sembrerebbe emergere il concetto di sacrificio: egli è disposto a sacrificare Light Yagami a vantaggio di Kira, perché il fine è superiore al mezzo. Infatti, proprio nella convinzione che "il fine giustifica i mezzi", egli si sente in diritto di eliminare tutti coloro che lo ostacolano, anche (e spesso è così) se non si tratta di criminali.
I was born to run, I was born for this
L'attitudine al comando che si auto-attribuisce il protagonista del singolo degli Imagine Dragons è la stessa operazione di auto-convincimento che Light/Kira fa in Death Note. Kira crede di essere la Giustizia. Nei primissimi episodi, il suo confronto a distanza con L si alimenta proprio sulla base del concetto di giustizia. Entrambi, infatti, pensano di rappresentare la verità, ma Death Note, esattamente come un dialogo platonico, non dà una risposta finale: non sappiamo se può esistere veramente un mondo giusto (in questo articolo trovate un approfondimento sul concetto di giustizia nell'anime).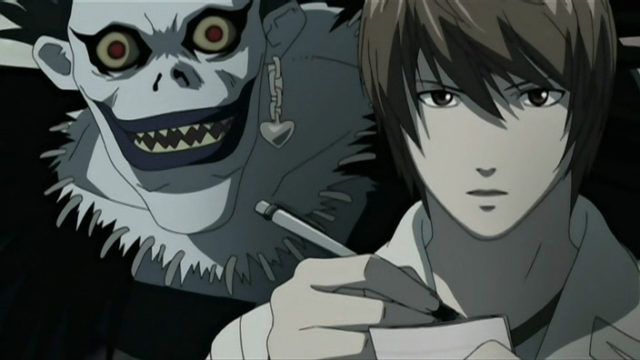 And when I am deceased
At least I go down to the grave and I happily
Leave the body of my soul to be a part of me
I do what it takes
Queste strofe finali di Whatever It Takes sembrano pennellate sulla scena finale di Death Note. Light non è riuscito a compiere il suo piano definitivamente, ma ha percorso una strada lunga anni. Sacrifici sanguinosi lo hanno accompagnato: il padre, una vita da ragazzo normale. Ma soprattutto Light ha sacrificato se stesso. Si è dedicato a una causa che lo ha effettivamente portato a ridurre la criminalità nel mondo. Ma a che costo? A qualunque costo.
La sua fuga finale, con numerosi proiettili in corpo, è accompagnata dalle parole di Ryuk, ambiguo e al tempo stesso neutrale osservatore degli eventi e delle dinamiche umane. Quando, infine, lo shinigami scrive il nome di Light sul quaderno, il ragazzo si è già accasciato: "Leave the body of my soul to be a part of me", ha accettato il suo destino. Cogliamo un ghigno sul suo volto, forse un sorriso. Ha sconfitto il suo nemico principale, L, ma non è riuscito a diventare il dio che sperava. Ci ha provato. A qualunque costo.
Whatever it takes.