Fan di Dawson's Creek sappiatelo subito! Come il titolo suggerisce questo non è decisamente un articolo a favore della signorina Potter.
Anzi, noi di Hall of Series oggi vogliamo esaminare con voi le 5 mosse più crudeli che la spilungona musona interpretata da Katie Holmes ha inferto al povero Dawson.
Perché ammettiamolo, la bellissima e costantemente inversa Joey, non ci è andata leggera con il romantico biondino.
E sebbene Dawson's Creek basasse buona parte della sua fama sull'eterno tira e molla tra questi due, alla fine non possiamo esimerci dal dichiarare che Joey, con i suoi continui sbalzi di umore e i suoi grugniti indecifrabili, ha torturato il povero Dawson più del dovuto.
Ripercorriamo dunque insieme le 5 volte in cui la nostra Joey ha giocato ALL'ALLEGRO CHIRURGO con il cuore del povero protagonista di Dawson's Creek.
1) The Sleepover Club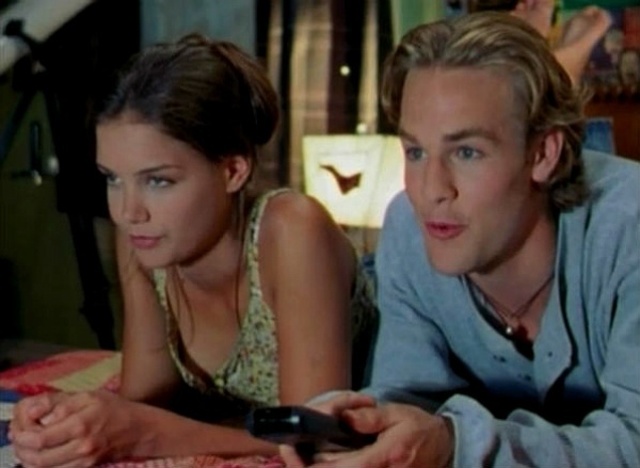 Prendiamola larga. La prima mossa di Joey possiamo anche classificarla come un semplice dispetto, che comunque poteva evitare, al giovane Dawson.
Dopo una vita trascorsa a dividere il letto, ammorbandolo probabilmente con tutte quelle chiacchiere notturne tipicamente femminili che tanto esasperano i maschietti (e magari dopo innumerevoli notti di piedi ghiacciati piantati contro i polpacci), Joey decide che il tempo dei pigiama party è finito.
Ovviamente lo fa quando le cose per il giovane Dawson potevano vagamente farsi interessanti. La pubertà che gratta alla porta poteva rendere tutto più divertente ma, come quella faina di Pacey le dirà più avanti, Joey non sa divertirsi. Mai. Neanche a Capodanno.
Per cui caso chiuso.
2) La regola dell'amico non sbaglia mai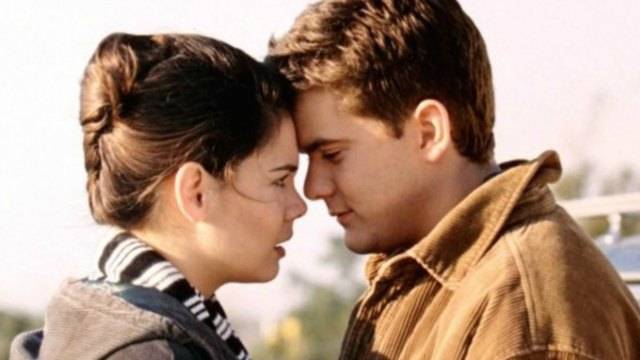 Ci ricordiamo tutti quanto Joey sia morta dietro a Dawson nelle prime stagioni della serie. Il ricordo degli sguardi furenti che scoccava alla frizzante Jenny from the Block e al modo in cui massacrava Dawson quando lui dimostrava quei sanissimi impulsi sessuali tipici di un ragazzo alla sua età, è ancora piuttosto chiaro nelle menti dei più.
Poi, ad un tratto, lui finalmente si accorge di lei. L'amore scoppia in quel di Capeside più velocemente dei fuochi d'artificio nel Tempio di Baelor offerti da Cersei. E altrettanto velocemente finisce.
Joey si ricorda finalmente di essere femmina e di essere in possesso di un arsenale di scuse pronte a giustificare le sue ormonali scelte emotive. Pianta dunque Dawson e anche alla veloce.
Da lì in poi, affidandosi all'evergreen "Non sei tu, sono io" gli preferirà un gay, il suo migliore amico e pure un tizio caio conosciuto cinque secondi al college che comunque la emozionerà di più di quanto abbia fatto il povero Leery da che si conoscono.
3) Joey la moralizzatrice
Eh già, come dimenticarci delle pallosissime prediche che la Potter rifilava a tutti i suoi coetanei peggio di una catechista! A sorbirsi l'indigesto connubio dito puntato + sguardo accusatorio non erano solo i suoi coetanei ma pure i loro genitori.
Come dimenticare quando sorprese Gail in un appassionato "Dai attacca prima tu, no dai, attacca tu…" con l'amante e non le diede nemmeno il tempo di gestire vagamente la cosa con un po' d'intelligenza? Ecco che il povero Dawson scopre di avere una madre fedifraga e un'amica con l'empatia di un cyborg.
4) Chi la fa l'aspetti
Si sa in fondo, Karma is a b***h. E pronti via arriva il turno di Dawson di sganciare la granata sulla vita famigliare dei Potter. Il padre galeotto torna a ricongiungersi con le figliolette giovani e indebitate, al compagno nero della maggiore e a il di loro figlio illegittimo (no, non è Shameless purtroppo!).
Joey diventa nel giro di un episodio un luminoso raggio di sole e se ne va in giro per il paesello piena di fiducia nell'universo. Toccherà al povero Dawson smontare il suo prematuro entusiasmo quando sorprenderà il padre in un traffico di droga casalingo (no, non è Breaking Bad purtroppo).
Ora, se Joey stesse bene al mondo, si sarebbe ricordata di come anche lei venne a conoscenza di un brutto affare della famiglia Leery e di come Dawson le perdonò l'intromissione non richiesta.
Ma Joey è Joey e nonostante il padre le riempia il ristorante di polvere bianca neanche fosse un fornaio, se la prende con Dawson e lo scarica facendosi prestare lo sguardo "Tu per me sei morto" da Lily Aldrin.
5) L'origine del meme più epico di sempre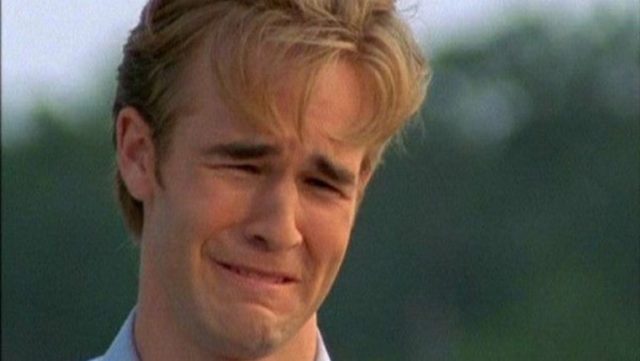 In assoluto il momento peggiore di Joey in Dawson's Creek!
Quello in cui davvero non abbiamo capito quale convenzione sociale abbia impedito a Dawson di prendere Joey e scaraventarla su Marte a suon di pedate nel c**o.
Ve lo ricordate quando, dopo un'interminabile serie di episodi di corteggiamento, uscite in esterna e pezze di confronto che Maria scansate proprio, Joey finalmente si decide e sceglie Dawson?
Lo accompagna pure al matrimonio dei suoi come gesto per sancire la felice riunione! Salvo poi ripensarci, mollarlo in pieno ricevimento e scappare da Pacey per prendere il largo con lui per tutta l'estate.
Fortuna che ai tempi non c'erano i selfie!
Joey ha tutta l'aria di una che ti molla di punto in bianco e dopo 24 ore pubblica foto e stati intitolati "Semplicemente noi" beffandosi del cuore infranto lasciato a Capeside!