Anche se ormai è passato qualche mese, il malcontento per le cancellazioni improvvise di Iron Fist, Luke Cage e Daredevil si fa ancora sentire. Dopo l'addio ai primi due si sperava ancora di poterli vedere insieme come gli Heroes for Hire. Tutto è cambiato quando anche Daredevil è stata inaspettatamente cancellata. Per ora sopravvivono alte serie Marvel come Jessica Jones e The Punisher, ma il timore di dover presto dire addio anche a loro è concreto.
Dopo aver acquistato la Marvel, la Disney non ha escluso la possibilità di portare questi eroi di nuovo sugli schermi, ma i timori rimangono. In primo luogo per l'intenzione di mettere a disposizione sulla piattaforma Disney + contenuti che siano adatti a tutta la famiglia. Se già una serie come Daredevil sotto questo punto di vista rimane un po' al limite, particolarmente snaturato sarebbe un eventuale revival di The Punisher.
Non tutto però è perduto.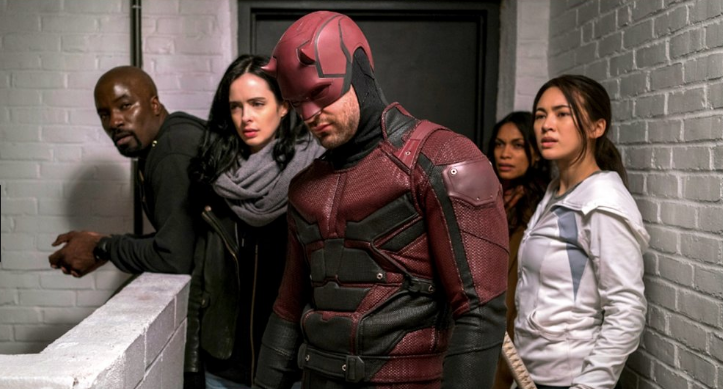 C'è un'altra piattaforma streaming appartenente alla Disney che potrebbe essere perfetta per un eventuale ritorno di Daredevil, Luke Cage, Iron Fist e le altre serie tv targate Marvel che Netflix potrebbe cancellare. Stiamo parlando di Hulu.
Se teniamo conto della maggiore libertà nei contenuti di cui gode questa piattaforma – si pensi ad esempio a un prodotto controverso come The Handmaid's Tale – Hulu appare decisamente più appropriata di Disney + per Daredevil e gli altri show.
Quando poi a Craig Erwich, dirigente Hulu, è stato chiesto se avrebbero preso in considerazione di riprendere queste serie tv, questi non ha escluso la possibilità. Ha dichiarato che ci sono molti titoli Marvel ai quali sarebbero interessati.
Non c'è nulla di certo. Hulu ha espresso un interesse e non è neanche detto che attori come Charlie Cox o Finn Jones sarebbero liberi nel momento in cui si decidesse di riportare in vita gli eroi che hanno interpretato. È però pur sempre uno spiraglio che si apre e ci concede un po' di speranza in più per un possibile ritorno di queste serie tanto amate.