Siamo ancora scossi dalla clamorosa cancellazione di Daredevil dai palinsesti di Netflix, ma ovviamente non siamo gli unici. I commenti continuano a piovere e l'ultima a prendere la parola è stata l'attrice che ha interpretato uno dei personaggi più presenti nelle tre stagioni dell'eroe non vedente: Deborah Ann Woll, alias Karen Page.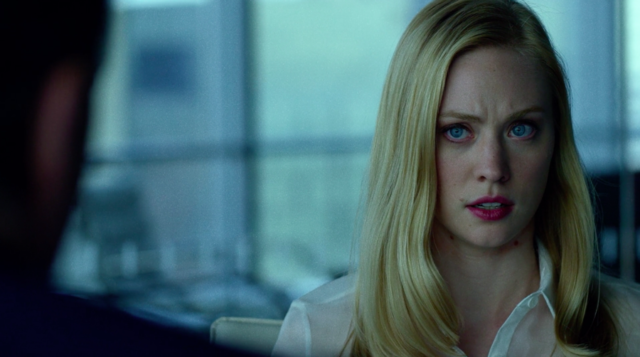 Un tweet triste, ovviamente, ma che potrebbe nascondere una vena polemica non tanto per ciò che dice, ma quanto per quello che non dice. Riportiamo il testo originale e di seguito la traduzione:
I'm so sad that we won't be continuing this story. Mostly I'll miss seeing the friends I've made everyday. Thank you to every person who contributed to this series over the years. And to

@

erikoleson

because of you we are going out on a high

Sono così triste per il fatto che non continueremo questa storia. Ciò che mi mancherà di più saranno gli amici che ho trovato giorno dopo giorno. Un grazie a tutti coloro che hanno contribuito alla serie nel corso degli anni. E un grazie anche a Erik Oleson, perché grazie a te usciamo fuori a testa alta.
Stona, infatti, l'assenza di ringraziamento per l'emittente produttrice della serie. Assente anche il riferimento ai Marvel Studios. Semplice superficialità o un silenzio voluto? È evidente che se gli spettatori sono rimasti delusi da questa inaspettata cancellazione, non possiamo immaginare quanta rabbia sia montata in tutti coloro che hanno lavorato in un prodotto unanimamente riconosciuto come il migliore tra quelli Marvel-Netflix. 
Daredevil tornerà? Si era ipotizzato potesse approdare su Disney+, ma sembra sia lontana questa soluzione. Cosa succederà? Dobbiamo davvero dire addio al personaggio di Charlie Cox?