Abbiamo sentito tante voci, tante teorie riguardo le origini del virus che ha dato inizio all'epidemia zombie di The Walking Dead ma nessuna ipotesi sembra essere soddisfacente. Oggi cercheremo di dare una spiegazione a tutto ciò, perché finalmente esiste una serie che potrebbe rappresentare l'inizio di tutto. No ragazzi, non parliamo di Breaking Bad (sì, c'è anche questa teoria!), parliamo di SANTA CLARITA DIET!!!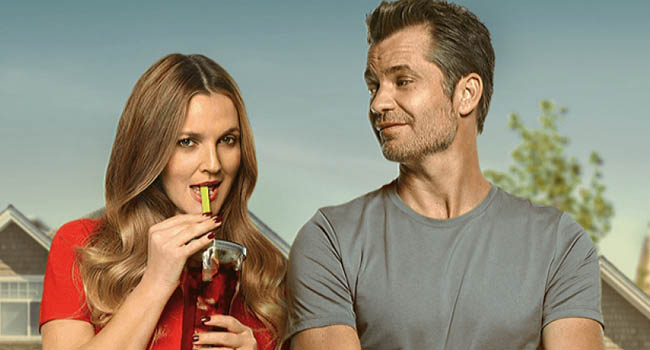 Santa Clarita Diet è una serie rilasciata recentemente su Netflix che vede protagonista la nostra amata Drew Barrymore nei panni di Sheila, che prende un virus misterioso e dopo qualche fastidio allo stomaco diventa una zombie.
Sheila e il marito diventano serial killer provetti, anche perché se all'inizio la ragazza riesce a mangiare carne di pollo o manzo cruda, dopo aver assaggiato Gary, beh non riesce più a tornare indietro (ed è per questo che adoriamo lei e tutta la serie, no?). 
La cosa si fa interessante quando il marito, Joel, inizia ad approfondire l'argomento e decide di andare in giro per librerie di "arti oscure". Lì trova delle strane raffigurazioni medievali in cui viene ritratto esattamente ciò che è successo alla moglie: in una è rappresentata una donna che vomita l'anima insieme ad una strana paletta rossa, in un altro si vede una donna azzannare gente. Le origini del male risiedono in Serbia, nell'antica Serbia. Oggi il virus è tornato.
Ad avvalere la tesi finale c'è sicuramente il fatto che quando Sheila morde qualcuno, anche esso diviene uno zombie.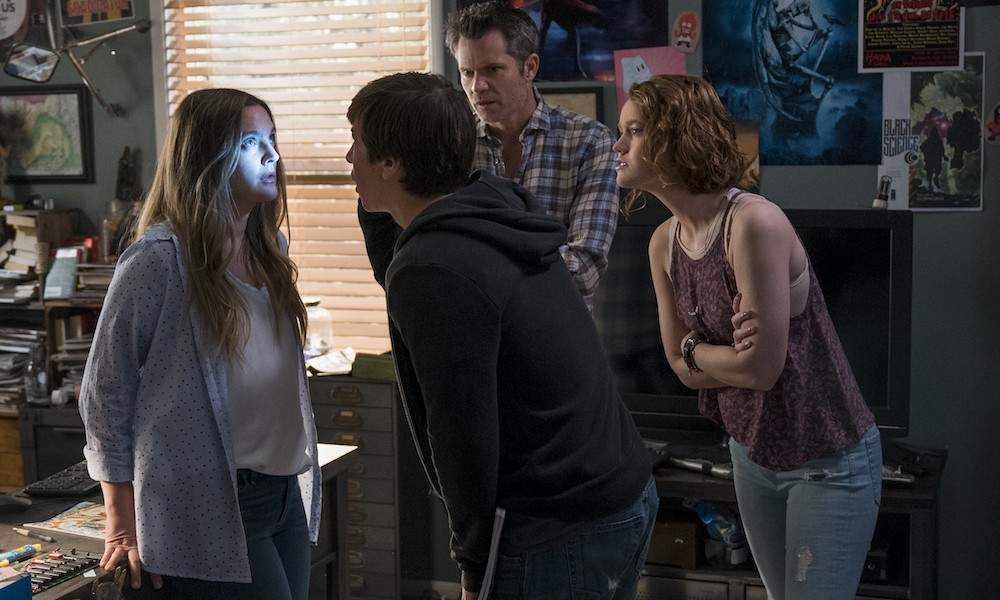 Cosa potrebbe succedere allora per far sì che Santa Clarita Diet e The Walking Dead si colleghino?

Si potrebbe immaginare che con il diffondersi del virus le modalità di trasformazione e di vita oltre la morte cambino fino ad assomigliare sempre di più al procedimento da tutti noi conosciuto in The Walking Dead.
Gente come Sheila potrebbe sopravvivere confondendosi con i civili per anni, un po' come fanno tanti vampiri in Twilight ( si! ho citato Twilight ok? problemi? PROBLEMI????); qualche morto di qua, qualche morto di là e si riesce a passare inosservati come una piccola nerd in un liceo americano. Magari con il passare del tempo la composizione del virus potrebbe cambiare. combinandosi con altri virus fino a portare all'evoluzione del tipo di zombie di cui parlavamo prima, che porta da questo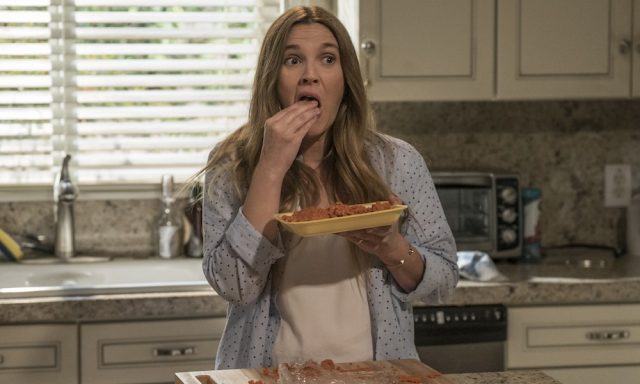 a questo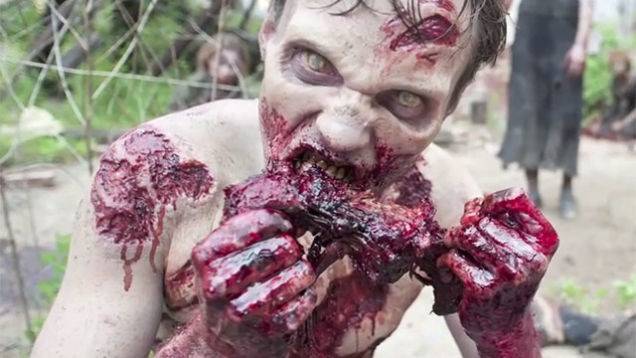 Tutto ciò sembra essere molto più plausibile di tutte le altre teorie. Si presuppone un'evoluzione lenta e graduale, non un'esplosione netta, ma è proprio questo che potrebbe aver permesso a comunità come Alexandria di organizzarsi per tempo come effettivamente è stato. Sicuramente sarebbe un'idea geniale considerare una serie comedy come Santa Clarita Diet il prequel di uno dei successi più grandi della tv: dalle risate a voi che urlate in questo caso è davvero un attimo!
Non resta allora che trovare quell'antico libro serbo.