Sul catalogo Netflix, pubblicizzato insieme alle decine di serie tv originali, troviamo da qualche giorno un prodotto particolare. Un documentario che dichiara di fare luce sulla mente e sui gesti di uno tra i più efferati ed enigmatici serial killer di tutti i tempi, Ted Bundy. Il documentario di chiama Conversations with a Killer: The Ted Bundy Tapes.
Netflix ha da sempre un occhio di riguardo per i documentari, così come sembra avere un debole per le storie dei serial killer. Fino a qualche mese fa trovavamo anche un (brutto) film proprio sullo stesso Ted Bundy, in cui si ricostruiva la sua storia. In catalogo abbiamo anche la scioccante Making a Murderer, docuserie incentrata su un clamoroso errore della giustizia americana che tiene in ostaggio un innocente, Killer Women with Piers Morgan, Amanda Knox e molte altre.
Tendenzialmente, ogni documentario che asserisce di avere la verità in tasca quando si tratta di serial killer si rivela poi una delusione. Non fa eccezione Conversations with a Killer: The Ted Bundy Tapes, ma per un motivo semplice. Non può esserci verità quando ci si confronta con uno come Bundy. La docuserie di Netflix però è originale per due ragioni molto semplici: propone un confronto con Bundy, basato sull'intuizione di due giornalisti, e traccia un quadro desolante del sistema investigativo della polizia americana negli anni '70.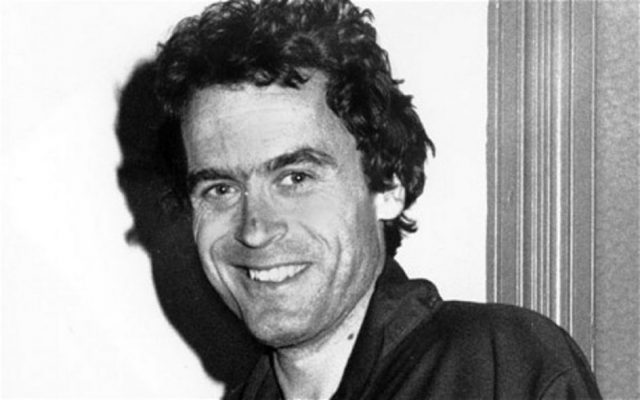 Chi ha visto Mindhunter sa già a cosa ci riferiamo: disorganizzazione, impossibilità a condividere informazioni, impotenza di fronte a un'ondata di violenza senza pari. Inoltre, gli anni Settanta segnano la nascita di una nuova figura che monopolizzerà l'attenzione della giustizia e dei media per i decenni a venire. Nasce il serial killer, e Ted Bundy ha tristemente contribuito a dare i natali a questa figura.
Il confronto con Bundy, dicevamo, si basa sull'intuizione dei reporter a cui viene affidata l'intervista, Stephen Michaud e Hugh Aynesworth. Dopo aver condotto gli incontri in maniera tradizionale, senza ricavare nessuna informazione utile, decisero di utilizzare un altro sistema: far parlare Bundy in terza persona. Così, liberato dal fardello di se stesso, Bundy cominciò ad aprire il vaso di Pandora.
E quello che ne fuoriuscì fu terribile.
Più di tutto in Conversations with a Killer: The Ted Bundy Tapes colpisce l'assoluta lucidità del protagonista nel confessare i suoi atti, e i procedimenti mentali che ne sono all'origine. Bundy non è uno sbandato, un figlio del rifiuto come Manson, un omosessuale represso come Gacy, un sopravvissuto alla fame come Chikatilo. In lui è vivo il sogno americano, le aspirazioni di un bel giovanotto di provincia che, pur in una situazione difficile, alza la testa e si dà da fare.
Da questo punto di vista Bundy, che pure è figlio illegittimo e probabilmente ha subito abusi da bambino, è il più "normale" di tutti. Ed è in questa normalità che si cela la piaga infetta della sua diversità. Bundy ci mette davanti il fallimento della società, non di quella americana, ma della società come organismo totalizzante, che ingloba l'individuo ma non sa leggergli dentro. Ted è il vicino di casa sorridente, simpatico, bello, quello che non ti aspetteresti mai abbia anche solo una fattura irregolare.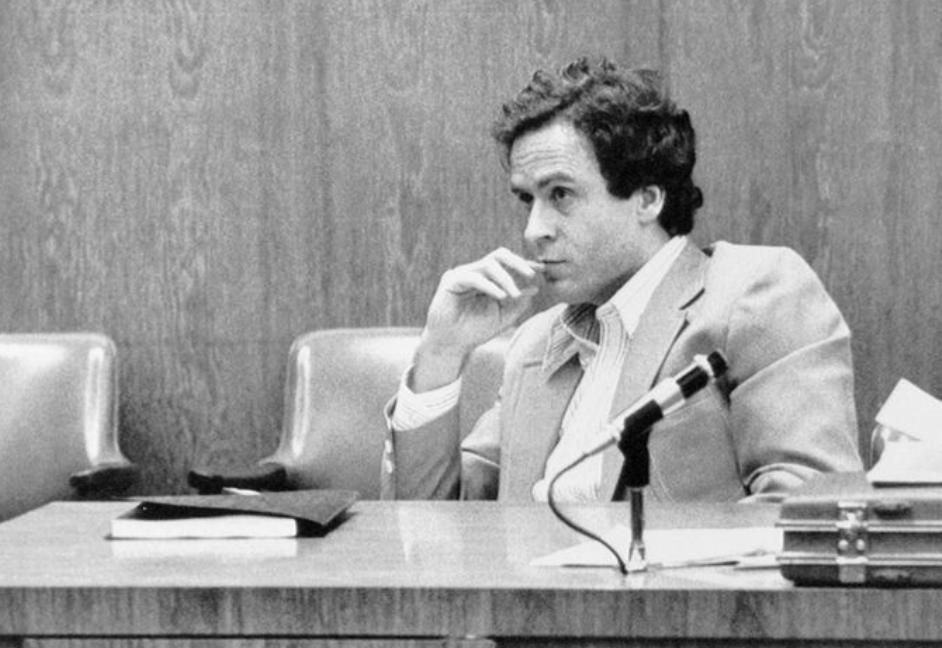 Ed è anche colui che più di tutti è andato in fondo al male. Un male capace di annullare l'umanità che prende forma negli occhi che diventano neri, senza vita, nel racconto dell'unica sopravvissuta. Ted Bundy è stato "capace" di generare insieme attrazione e repulsione. Schiere di fan, ragazze non diverse da quelle da lui uccise, lo hanno incomprensibilmente idolatrato. Si sposa con una di loro, ha una figlia in carcere. E poi c'è la schiera di difensori della pena di morte, che affollano i confini del carcere in occasione della sua esecuzione.
Ed è qui che Conversations with a Killer: The Ted Bundy Tapes si fa dannatamente interessante.
Osservare la smania omicida, giustizialista, becera degli americani al pascolo della morte è un'esperienza alienante e unica. Merchandising, slogan, copertura mediatica nazionale come durante il processo, d'altro canto. Bundy è un uomo di spettacolo, ne aveva dato prova di fronte alla giuria, ma qui a dare spettacolo è anche l'americano medio. Che sarebbe l'uomo medio, che sarebbe Bundy stesso.
Persone con sete di sangue, con i loro slogan ("It's Fryday"), col loro campeggiare svogliato, birra in mano, maglietta customizzata addosso. Lui stesso, lucidamente, osserva che "non sono normali". Eh no, caro Ted. Una linea sottile separa l'uomo medio dal mostro.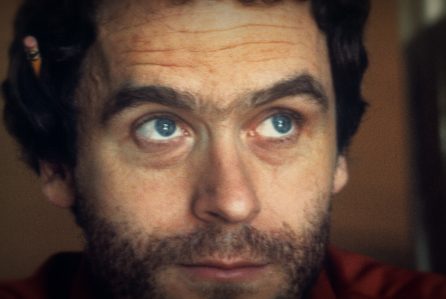 E l'uomo medio si libera dal mostro carbonizzandolo, annientando la sua parte malata, strappandosela di dosso e lanciandola lontano. L'abominevole mostro che è stato Ted Bundy funge per queste persone da elemento catartico, sublima la loro voglia di violenza, distoglie l'attenzione dalle loro mostruosità, viene mandato nel deserto con le loro colpe addosso.
La colpa di non aver saputo leggere prima i segnali, né dopo: lo dimostra il pressapochismo di chi ha condotto le indagini sulle ragazze scomparse. La colpa di aver costruito una società basata sulla mercificazione del corpo della donna. La colpa di aver sdoganato la violenza in ogni ambito. La colpa di mandare al rogo la strega, invece di sentire cosa ha da dire.
Il solo "limite" di Conversations with a Killer: The Ted Bundy Tapes è di non aver insistito più di tanto su questo punto. Forse verrà un giorno in cui le istituzioni e i media si interrogheranno seriamente su cos'è il male. Ma forse, per farlo seriamente, dovranno anche mettersi davanti a uno specchio.