Netflix ha rilasciato la docu-serie Conversations with a killer, incentrata sull'efferato serial killer Ted Bundy che negli anni '70 terrorizzò gli Stati Uniti d'America. Si rese infatti colpevole di oltre 30 omicidi. Tutte le vittime erano giovani, belle, donne.
Ted Bundy nasce a Burlington, Vermont, il 24 novembre 1946, da Eleanor Louise Cowell e padre ignoto. Per evitare scandali, gli viene fatto credere che i nonni materni siano i genitori naturali e la madre, la sorella. Bundy sviluppa quindi un odio viscerale nei confronti della madre, che gli aveva tenuto segreto la sua reale identità.
Brutali violenze sessuali, sequestri di persona, omicidi, sevizie, mutilazioni, necrofilia: questi sono sono alcuni dei reati di cui si è macchiato Bundy, protagonista di Conversations with a killer.
"Non sono un animale, non sono pazzo, non ho una doppia personalità: sono solo una persona normale."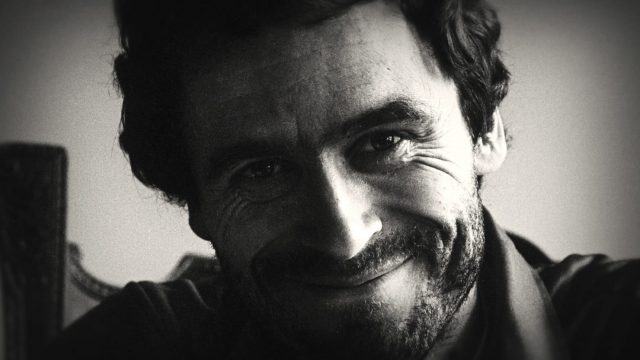 Il documentario descrive il background storico alle spalle degli omicidi commessi da Bundy. Sono gli anni '70: le rivoluzioni, lo scandalo Watergate, l'instabilità politica con l'Iran, la guerra in Vietnam, gli anni in cui la definizione "serial killer" non esiste ancora, eppure esistono già Charlie Manson, "Son of Sam" e il pagliaccio assassino John Wayne Gacy.
Conversations with a serial killer entra poi nel Penitenziario di Stato della Florida, nel braccio della morte, dove il giornalista Stephen Michaud incontra il serial killer che vuole dimostrare di essere stato incastrato. È una vittima del sistema, perché lui, affascinante, con gli occhi blu, colto, affabile, non può essere un assassino psicopatico. 
Il giornalista rimane infatti sorpreso di non trovarsi davanti a un folle in stile Manson, ma un uomo normalissimo, con una brillante parlantina, del tutto sicuro di sé e consapevole della propria identità. Non c'è nulla di sbagliato in lui: è il classico bravo ragazzo della porta accanto. Almeno, questo è ciò che traspare dalle parole di Bundy.
Eppure, da quanto raccontano gli amici di infanzia, Bundy non è ciò che dice (e forse crede) di essere, ma un diverso, introverso, isolato, inadatto.
"Era come se ci fosse un buco dentro di lui."
All'università si laurea in psicologia, conosce una bella ragazza di ottima famiglia e si lancia in politica nelle file dei repubblicani. Si definisce un introverso, ma afferma anche di aver deciso a tavolino di diventare estroverso, interessante, di mettersi al centro dell'attenzione. Ted Bundy sa adattarsi alle situazioni. 
In un secondo momento, tenta di entrare alla Facoltà di Giurisprudenza senza successo e il suo rapporto con la fidanzata va in crisi: lui, di fondo, non è abbastanza.
È in questo momento che Seattle entra nell'incubo delle donne scomparse: ogni mese scompare una studentessa, svanita nel nulla, rapita per strada, in casa, al campus. Curiosamente, nello stesso periodo, Bundy lavora per la commissione anticrimine di Seattle, dove impara come districarsi tra i vari casi, a capire dove i criminali hanno sbagliato e a non commettere i loro errori.
La polizia brancola nel buio: lui, in effetti, è bravo davvero!
Anche il suo successivo rapporto sentimentale è problematico: è ossessivo, inadatto, possessivo e geloso. In un modo o nell'altro, Conversations with a Killer dipinge un Bundy affascinante, ma che non riesce ad avere un rapporto sereno con l'altro sesso.
Quando il giornalista gli chiede di parlare di se stesso in terza persona, ecco che emerge il vero Ted Bundy. Malgrado quello che dice, è quasi piacevole sentirlo parlare, perché è affabile, profondo e riesce ad avere una chiarissima percezione di sé. Le donne, per lui, sono essenzialmente una merce, una possessione, da dominare anche con la violenza.
A questo punto, in Conversation with a Killer si entra nel lato oscuro di una geniale mente malata.
Bundy parla dell'entità: all'inizio c'è questo individuo attratto dalla pornografia, poi dalle donne nude e, infine, alla violenza per sottomettere e dominare. Ansia, frustrazione, l'idea di non essere accettati, l'insicurezza lo portano al desiderio di rivalsa sulle giovani donne graziose che diventano le sue vittime. 
Lui faceva semplicemente ciò che l'entità gli suggeriva di fare.
La sua nuova fidanzata, insospettita da coincidenze e strani atteggiamenti, contatta la polizia, ma nel confronto all'americana, non viene riconosciuto dai testimoni. Ha la faccia troppo normale, troppo da bravo ragazzo, e la usa per ingannare la gente.
Decide di andare in Utah, dove vive una doppia vita e si unisce alla chiesa. 
Carol DaRonch è la sua vittima successiva, che, però riesce a scappare in modo rocambolesco e diventa la testimone chiave che lo fa finire in prigione per tentato rapimento. Le accuse per gli omicidi sono ancora lontane.
Gli amici e la chiesa lo sostengono, non può essere stato lui: troppo bello, affascinante, intelligente e le interviste lo dimostrano: un bell'uomo in trench che sorride e sembra del tutto a proprio agio davanti alle telecamere.
Lo psicologo che ne fa la valutazione lo incontra col sorriso stampato in volto, ben vestito, sicuro di sé. La famiglia lo descrive in modo positivo.
Le ex però ne parlano in modo diverso. Una di loro racconta di essere stata quasi annegata per scherzo.
Dopo una serie di rocambolesche fughe dal carcere, evade in Florida dove perde il controllo e, nella confraternita Chi-Omega, uccide e brutalizza due ragazze, ferendone terribilmente altre due.
Di nuovo arrestato, ammette di avere un problema: ha cercato di mantenere uno stile di vita normale, ma, dentro di lui, c'è un mostro che lo divora e lo spinge a fare delle cose orribili.
Da un lato c'è il ragazzo carino, con i rassicuranti occhi blu, la parlantina fluente, ben vestito, educato e dall'altro il mostro omicida, lo stupratore, quello che massacrava giovani ragazze inermi. Che le mordeva. Che le picchiava e le faceva a pezzi. 
È un morso sul corpo di una delle sue vittime che lo incastra.
Il suo processo va in diretta televisiva: una "ripresa senza precedenti" che permette al volto del serial killer, ma anche del bravo ragazzo dal viso rassicurante, di entrare nelle case di tutti.
In una mossa clamorosa, Bundy rifiuta l'accordo per evitare la pena di morte, perché, in fondo, lui è innocente, giusto? Non solo, entra a far parte del team della difesa, un caso più unico che raro. Questa cosa gli si ritorce contro, perché, in fondo, Conversations with a Killer vuole mettere in luce la vera personalità di Bundy: quella fuori controllo, con un'opinione troppo alta di se stesso.
Per lui, il processo è uno spettacolo e la sua personalità narcisista, possessiva e dominante risalta quando interroga in prima persona il poliziotto che per primo ha ritrovato le vittime alla confraternita. Non vengono risparmiati i dettagli più macabri, le descrizioni più approfondite e i retroscena più morbosi. Gode di quel momento di fama, in cui è lui a tenere le redini della testimonianza. Nessun sentimento è rivolto alle vittime, che sono solo un mezzo per mettere al centro dell'attenzione lui: il vero mattatore.
In tutto questo, con tutti gli indizi a sfavore, molte delle ragazze che seguono il processo sono attratte da lui, non ne hanno paura. La cosa non stupisce, perché Bundy non è il primo – e non sarà l'ultimo – serial killer a godere di fama con il pubblico femminile. Pietro Maso e Charlie Manson nella vita reale o Joe Goldberg di You nella fantasia sono molto popolari: è il fascino del male, qualcosa che ti fa sembrare attraente anche ciò che dovrebbe essere ripulsivo.
Inevitabilmente, Bundy viene condannato a morte e la condanna viene eseguita il 24 gennaio 1989 per sedia elettrica.
Cosa ci lascia Conversations with a Killer, sulla figura di Ted Bundy?
Un uomo affascinante, brillante, introverso, complicato, che, nella vita, avrebbe potuto anche fare grandi cose, se non fosse stato divorato da un'entità che lo spingeva a commettere atti indicibili. Era un mostro, un assassino a sangue freddo, uno stupratore, un mutilatore, un necrofilo che non esitava a oltraggiare le proprie vittime anche dopo averle uccise. Era un narcisista, un dominatore, soffriva di disturbo antisociale della personalità, era malvagio, odiava le donne e, dopo averle uccise, non provava alcuna pietà. 
Il giudice che lo condanna, gli dice:
Si prenda cura di se stesso, figliolo. Glielo dico sul serio, si prenda cura di se stesso. È una tragedia per questa corte vedere una tale totale assenza di umanità come quella che ho visto in questo tribunale. Lei è un uomo giovane e brillante, avrebbe potuto essere un buon avvocato. Avrei voluto vederla in azione, ma lei si è presentato dalla parte sbagliata.
La chiusura di Conversations with a Killer è inquietante e reale ed è affidata alle parole di Bundy stesso:
Come si potrebbe vivere in una società dove le persone che ti piacciono, con cui vivi, con cui lavori e che ammiri, il giorno dopo potrebbero rivelarsi essere le persone più diaboliche immaginabili?