La serie tv che sta spopolando negli ultimi mesi è certamente Chilling Adventures Of Sabrina, il remake targato Netflix della più vecchia serie tv Sabrina, vita da strega. Anche allora, Sabrina Spellman ebbe grande fortuna e divenne molto popolare tra gli adolescenti, ma in realtà le due serie sono piuttosto diverse tra loro.
Ciò che cambia maggiormente è il contesto e l'impronta dark e macabra che il reboot ha rispetto alla serie originale. Infatti il carattere di Sabrina rimane pressoché invariato nelle due versioni: è molto caparbia e avventata, sempre determinata a proteggere i suoi amici da eventuali pericoli. Ma ci sono delle differenze evidenti che è possibile riscontrare fin dal primo episodio.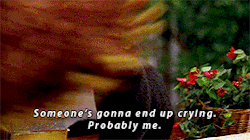 La prima che notiamo è che la Sabrina degli anni '90 scopre nel giorno del suo sedicesimo compleanno di essere metà strega. Invece in Chilling Adventures of Sabrina la protagonista è da sempre consapevole di essere strega da parte di padre e mortale da parte di madre. Inoltre, anche la sorte dei genitori di Sabrina è totalmente diverso: in Sabrina, vita da strega i genitori della ragazza sono separati e vivono lontani. Nel remake, invece, Edward e Diana Spellman sono entrambi morti in un incidente aereo piuttosto sospetto.
Inoltre, la nuova Sabrina è costretta a scegliere definitivamente se perseguire il cammino della notte oppure quello della luce. Questa necessità di scegliere l'uno o l'altro, rinnegando una parte di se stessa in questo modo, è assente in Sabrina, vita da strega. La ragazza, compiuti 17 anni, dovrà sostenere un test sul mondo magico che le consentirà di diventare una strega con pieni poteri.
Ma i cambiamenti più importanti riguardano la trama.
In Chilling Adventures of Sabrina la Chiesa della Notte, con tutti i suoi sinistri seguaci, e la presenza pressante di Satana in persona rendono l'atmosfera più oscura e contribuiscono a creare una trama più intricata e avvincente. Non dobbiamo dimenticare che Sabrina, vita da strega nasce come sit-com e quindi le avventure e i problemi della protagonista sono in linea con il genere. E così gli incantesimi che la streghetta compie studiando il Libro di famiglia, sono per lo più innocenti (anche se finisce sempre in un sacco di guai!). Sappiamo invece che nella versione macabra della serie si arriva perfino a resuscitare cadaveri.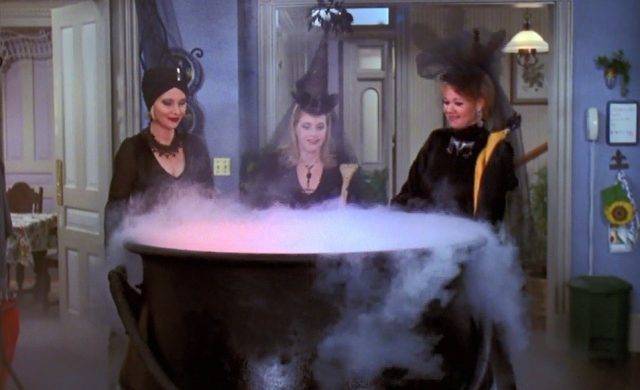 L'impronta dark del reboot della serie si estende non solo alle tradizioni e agli incantesimi, ma anche ai personaggi.
Innanzitutto le zie Hilda e Zelda hanno un rapporto molto più teso, soprattutto nella prima stagione. Mentre nella versione originale le due sorelle sono più complici e spensierate, in particolare zia Hilda.
D'altro canto, anche il loro rapporto con i mortali è cambiato, così come la loro stessa rilevanza all'interno della serie. Basti pensare che in Sabrina, vita da strega Harvey e Jenny non vengono mai a conoscenza del mondo magico e sono presenze marginali.
La situazione è completamente diversa nel remake, dove il mondo dei mortali entra inevitabilmente in collisione con quello della Chiesa della Notte. Nella seconda stagione, abbiamo una vera e propria fusione di questi due mondi. L'equilibrio tra le due nature diverse di Sabrina trova espressione nell'incontro tra l'Accademia delle Arti Oscure e la Baxter High.
Personaggi all'inizio secondari trovano il loro spazio e assumono una propria specifica identità in Chilling Adventures of Sabrina.
Non solo abbiamo la caratterizzazione precisa di personaggi già presenti nella serie degli anni '90, ma anche l'introduzione di nuovi personaggi principali. Un esempio è certamente Nicholas Scratch, lo stregone migliore dell'Accademia. Nella seconda stagione assistiamo a un vero e proprio risvolto anche in quelli che sono i rapporti personali di Sabrina che sembrava non potessero variare. Infatti, Nick e Sabrina finiscono per avere una storia e sembra anche che i due siano perfettamente compatibili! Dopo tanti anni a tifare affinché Sabrina e Harvey stessero insieme (nella serie originale), sembra quasi assurdo vedere come i due nella nuova serie abbiano intrapreso strade diverse.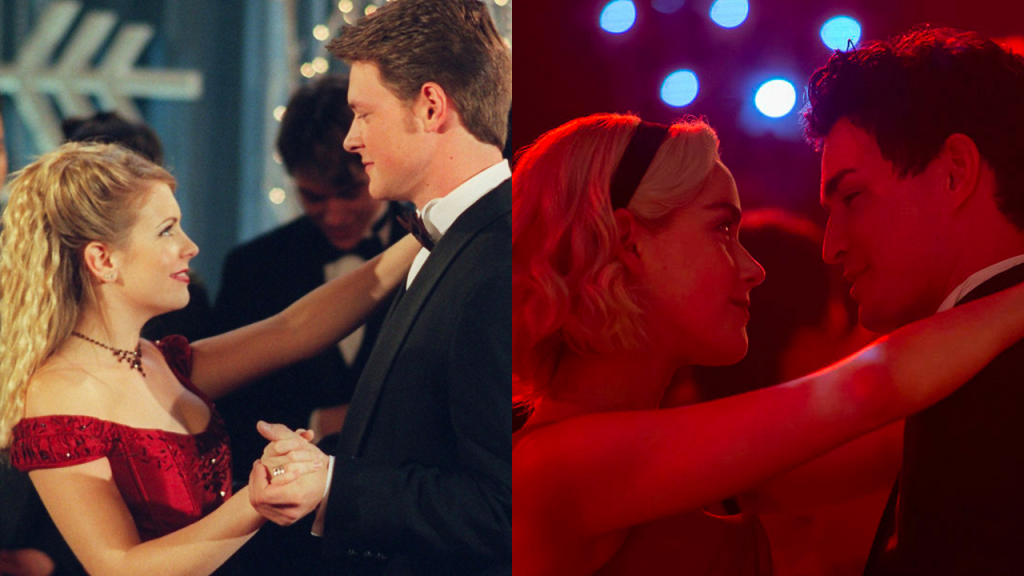 Sabrina ne ha fatta di strada dal 1996: è iniziato tutto con un incantesimo per tirar fuori un coniglio da un cilindro ed è finita per essere l'araldo di Satana. La trama e i problemi che la giovane strega a metà deve affrontare per proteggere i suoi amici e dimostrare di poter essere una strega come tutte le altre saranno anche cambiati, ma la forza e la determinazione che dimostra sicuramente no. Non importa quale delle due versioni preferiate, se quella comica o quella gotica, ciò che è sicuro è che il personaggio di Sabrina Spellman, con le sue continue avventure, continuerà sempre a stregarci!
Leggi anche – Chilling Adventures of Sabrina: la sua forza femminile