Già, perché?
La cosa più difficile del guardare una serie tv non è arrivare alla fine, ma cominciare: una volta che la trama ci ha catturati e che ci siamo affezionati ai personaggi basta poco per perdere la testa, diventare fan sfegatati e gettarci a capofitto in una visione che potrebbe tenerci in ballo anche per sei, sette, otto anni di fila. Ci vuole un attimo.
La fatica vera sta nel convincerci che un determinato telefilm faccia al caso nostro, per non parlare dello sforzo necessario per catalizzare l'attenzione su una storia del tutto nuova e, quindi, da capire… Personalmente detesto i pilot (tranne quello di The Walking Dead) proprio a causa degli inevitabili spiegoni iniziali.
Che lo show dedicato a Walter White e alla sua Blue Sky sia un capolavoro può saperlo solo chi lo ha seguito, mentre incredibilmente esistono tuttora persone che scorrendo la lista delle serie tv si fermano con aria scettica su Breaking Bad e senza troppa convinzione si domandano se sia giusto preferirlo alle migliaia di altre opportunità presenti in rete (se vi ritrovate in questa descrizione, non disperate: io stessa una volta, quando ero ancora molto giovane e inesperta, scelsi Once Upon A Time al posto di BB!).
A tutto si può porre rimedio. Perciò se ancora esitate a lanciarvi nel mondo di droga, violenza e cielo azzurro di Walt e Jesse, lasciate che vi spieghi in cinque semplici punti perché è il caso che vi decidiate!
1. Motivazioni di carattere tecnico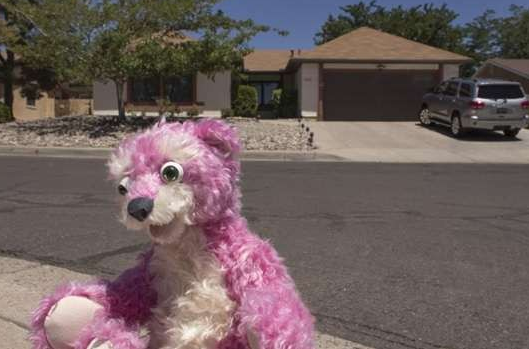 Anche la comodità vuole la sua parte, e noi addicted lo sappiamo perché abbiamo eletto il divano quale nostro migliore amico.
Però oltre al comfort fisico esiste anche quello mentale, quindi non posso biasimarvi se storcete il naso all'idea di imbarcarvi nella visione dell'ennesima serie che terminerà chissà quando (anche perché probabilmente ne starete già seguendo altre dieci e poi si rischia di fare confusione): aspettare la puntata settimana per settimana, resistere alle pause tra i due mid-season e a quelle ancora più lunghe tra le varie stagioni, restare amareggiati con il cliffhanger sullo stomaco e non poter soddisfare la propria curiosità… E' stressante, siamo onesti. Lo facciamo comunque, ma ci sfinisce.
Allora cosa c'è di meglio di un telefilm già concluso, del quale potrete divorare un episodio dopo l'altro senza inutili freni (e andrà così, ve lo assicuro)? Oltretutto Breaking Bad conta solo cinque stagioni, perciò è perfetto se non avete voglia di investire troppe energie nella faccenda!
Anche se, vi avverto, quando arriverete alla fine vi dispiacerà di non avere altre cento, mille puntate da vedere. Provare per credere.
2. Scordatevi il papà di Malcolm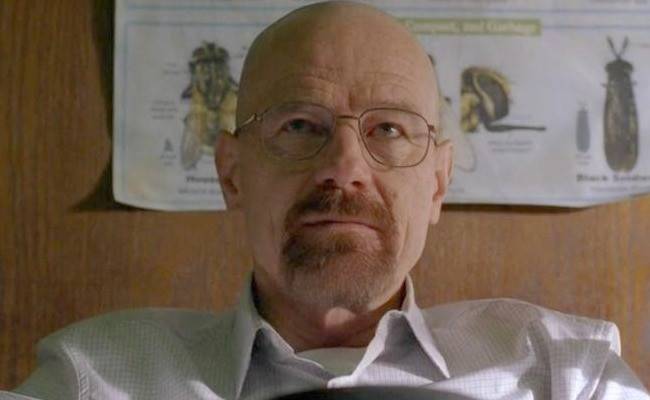 Malcolm è stato un telefilm fantastico: brillante, divertente e dissacratore dello stereotipo della famiglia modello del Mulino Bianco; e Bryan Cranston nel ruolo di Hal ci ha fatti piegare dalle risate, però diciamo che se ai tempi di Malcolm ci avessero rivelato che quel pasticcione sarebbe diventato un genio della chimica, il protagonista di uno show mozzafiato, I am the danger e il resto… Beh, forse avremmo riso anche di più.
Eppure Cranston nei panni di Walt vi farà sudare. Ma di suspense, di emozione ed epicità, e a tratti di inquietudine.
Non perdetevi il riscatto di Hal Wilkerson.