# #
Breaking Bad è la pietra miliare della serialità: dopo il capolavoro di Gilligan, le Serie Tv non sono più state le stesse. Ma andiamo con ordine.
# #
Esistono particolari momenti, durante lo sviluppo di un processo storico, artistico, scientifico o economico, che definiscono il senso dell'intero progetto, portando sovente ad una svolta e al raggiungimento di un nuovo livello di profondità. Un grande evento storico, come una guerra o una rivoluzione, è un "momento zero", la nascita di una nuova corrente di pensiero o una particolare opera artistico-letteraria, la scoperta di un sistema solare simile al nostro. Sono tutti "momenti zero". Qui, però, si tratta di Serie Tv, qualcosa di estremamente meno complesso dei casi sopracitati.
Tuttavia negli ultimi anni la serialità, che non nasce certo negli anni duemila, ma affonda le proprie radici a cavallo tra i due secoli passati, ha subito una mutazione, un upgrade, è diventata una componente artistica fondamentale, quasi a livello del cinema e talvolta superiore, un'affermazione che già troppe volte si è sentita pronunciare ma tant'è. La serialità "televisiva", l'utilizzo delle virgolette qui è d'obbligo in quanto la parola compresa tra esse potrebbe ben presto diventare obsoleta (vero Netflix?).
Tornando al main theme "momento zero" delle Serie Tv moderne: Chi o cosa ha dato via all'upgrade della serialità "televisiva" moderna? La già scarsissima tensione scaturita da questa domanda è resa nulla dalla più bieca delle maledizioni: lo spoiler (leggere il titolo dell'articolo, ndr).
# #
Ebbene sì, l'intento di questo personalissimo ragionamento, senza alcuna prova effettiva, è sostenere che lo zero moment delle Serie Tv moderne sia proprio essa, la sola e l'unica: Breaking Bad.
Una Serie sulla quale fa sempre piacere confrontarsi, che a distanza di ben tre anni da uno dei più poetici e drammatici finali di Serie di sempre continua a far parlare tanto di sé. Col rischio di risultare banale, cercheremo di capire perché potremmo considerare questo magnifico prodotto seriale come l'embrione dei moderni show televisivi.
Avanti Breaking Bad – L'old generation delle Serie Tv
⦁ La longevità delle serie televisive prima di Breaking Bad
Se c'è una cosa, tra le tante, che Breaking Bad ci ha insegnato è quanto sia fondamentale, quando si scrive una storia complessa e raccontata in episodi espandendola in cinque o sei stagioni televisive, avere un progetto originario di cui non solo si riesce a percepire la prima brillantissima luce dell'alba ma anche quella decisamente più fioca del crepuscolo, vedere la fine ancora prima di cominciare. Perché in fondo è la morte di un qualcosa che ne determina l'esistenza, l'essere ovunque e per sempre equivale a non essere mai da nessuna parte.
Anche solo pochi anni prima delle avventure di Heisenberg, abbiamo assistito a storie che inizialmente sembravano assolutamente ispirate, e forse lo erano, ma che col passare del tempo e delle stagioni si sono contraddette, attorcigliate intorno alla complessità delle loro idee, deludendo milioni di fan in tutto il mondo. Lost ad esempio. È un'opinione del tutto personale credere che quando si cominciano a tirare fuori poteri soprannaturali o influssi magici per spiegare voragini di sceneggiatura, vuol dire che gli showrunners hanno finito completamente la fantasia e le idee originali. Oppure Prison Break, che parte con una prima stagione dalla tensione altissima e costante, in cui ci si immedesima spaventosamente nei protagonisti braccati dai secondini, per arrivare ad una quarta stagione che non ha né capo, né coda, né senso; passando attraverso la seconda e la terza stagione definibili, sempre con un'opinione strettamente personale, con una sola parola: superflue.

Una delle poche eccezioni, in cui le storie dei personaggi sono rimaste coerenti e che riesce a mantenere un livello qualitativo alto per tutta la sua durata, di ben otto stagioni, è sicuramente Dr House. Con dei season finales al cardiopalma e con un series finale assolutamente splendido.
La longevità delle Serie televisive era esclusivamente collegata al successo che esse riscuotevano, in altre parole: se funzionava, andava avanti. Oggi questa tendenza sembra essere diminuita con la presenza di opere sempre più spesso già interamente pensate e poi trasposte sul piccolo schermo.
⦁ Sceneggiature-scolapasta, regia scolastica, attori scoloriti
Lavorando su opere potenzialmente a tempo indeterminato ci si pone, stagione dopo stagione, la martellante questione: e adesso cosa mi invento? Questo é ciò che uno showrunner si chiede quando tra le mani si trova una creatura di cui non si conosce il destino e di cui, probabilmente, si sono perse di vista le dinamiche essenziali. Ciò comporta delle sceneggiature che simpaticamente definiremo "scolapasta": ci narrano delle situazioni che propongono delle soluzioni causa-effetto farraginose o, nel peggiore dei casi, inutili.
Talvolta, molto spesso in realtà, di questo ne risente anche la regia; la mancanza di una sola anima creativa o di una comune area creativa potrebbe creare una discontinuità registica non indifferente. In fondo si sa: ognuno ha la sua mano. A prescindere dal fatto che spesso a dirigere i singoli episodi delle Serie si ritrovavano registi dai nomi non altisonanti, non un particolare problema, si aveva la sensazione che non ci fosse un'identità registica nella serie che riusciva a contraddistinguerla. Una questione all'epoca non considerata rilevante.
Gli attori e le attrici che prendevano parte a queste opere, erano spesso: giovani attori in rampa di lancio inseriti un po' qua e un po' là per dargli risalto, attori che ci hanno provato ma non ce l'hanno fatta e attori bolliti che si riciclavano, come special guest, un po' dove capitava perché Hollywood non chiamava più.
Dopo Breaking Bad – La Next Gen delle Serie Tv.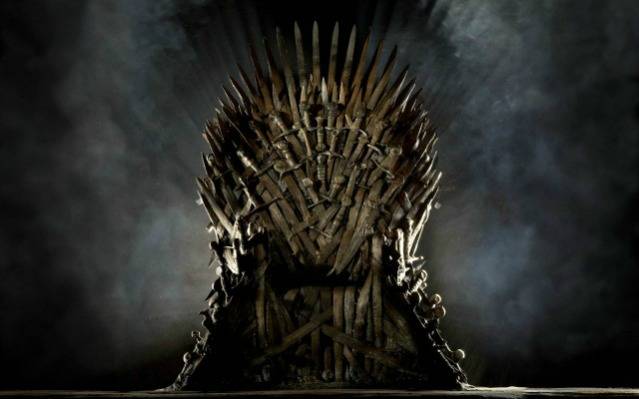 ⦁ Grandi storie, investimenti corposi, attori da Oscar
Abbiamo capito che con questo articolo si cerca di sostenere che Breaking Bad sia stata la svolta suprema, come già detto non ci sono prove a sostegno ma neanche a sfavore di questo ragionamento. Sta di fatto che qualcosa tra il 2008 e il 2014 cambia (guarda caso proprio gli anni della messa in onda di Breaking bad) ed escono serie quali: Il Trono di Spade, Sherlock, House of Cards e True Detective. Sbam! Non certo perfette, ma di un livello certamente inimmaginabile prima.
Cosa è cambiato? Innanzitutto le storie raccontate e le impostazione delle stesse, diciamo che le produzioni hanno acquisito la licenza di osare, osare sul serio. Sono aumentati clamorosamente gli investimenti per questo tipo di prodotto, con Serie che, stagionalmente, costano svariati milioni di dollari alle case di produzione.
Ma cosa dà ai produttori la certezza che questi onerosissimi investimenti fruttino? Come abbiamo già detto la qualità delle trame conta, ma gli attori sono una componente fondamentale. Prendendo in esame anche solo le serie sopracitate abbiamo interpreti come Kevin Spacey, che in bacheca vanta ben due statuette dorate, Matthew McConaughey, con una statuetta all'attivo e il candidato al miglior attore protagonista Benedict Cumberbatch, questo solo per citare i protagonisti, senza contare i bravissimi comprimari e i membri dei cast artistici e tecnici di queste serie.

Se a tutto questo si aggiunge una componente tecnica importante con registi rinomati per la propria bravura, come David Fincher per House of Cards, che si dedicano a questi prodotti; serie che affidano un'intera stagione nelle mani di un unico ispiratissimo regista come Cary Joji Fukunaga per True Detective e una scrittura cristallina, attenta ad ogni dettaglio come per Sherlock, allora si avranno delle grandi Serie, capaci di mettere in discussione il trono detenuto gelosamente dal cinema come arte principale per immagini e suoni in movimento.
Qualcuno potrebbe pensare a cosa colleghi Breaking Bad effettivamente a tutto questo, la risposta è che non solo le avventure di Walter White in sé per sé erano qualcosa di mai visto prima, proprio come trama, tra le più belle e geniali mai pensate (considerando anche il cinema), ma anche perché riuscivano ad offrire una recitazione estremamente sofferta e intensa che sfiorava in certe parti la perfezione, una regia che nonostante fosse affidata a una manciata di persone sembrava frutto della mente di un singolo individuo.
Qualcuno ricorda le mitiche inquadrature in capo lungo stile "western" nel deserto? O le bellissime soggettive: sulla spazzola per pulire le cisterne del laboratorio o sulla pala che tiene in mano Jesse o nel leggendario episodio della mosca? Perché questa gente ha portato il livello del grande cinema in televisione. E prima, non lo aveva fatto nessuno. Chi è arrivato dopo Breaking Bad è stato costretto a confrontarcisi e non sempre, ancora oggi, riesce ad uscirne vincitore.