Trattandosi di Breaking Bad, definirla una notizia bomba sarebbe del tutto riduttivo!
Prima che il delirio colpisca anche noi di Hall of Series impedendoci di riportarvi correttamente questa news, cerchiamo di fare un po' di chiarezza. È proprio di ieri il post su twitter di Vince Gilligan, ideatore della Serie, del tutto a sorpresa. Leggete cosa riporta: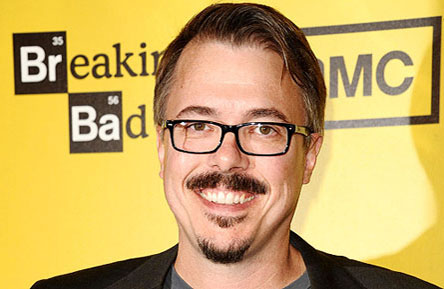 Spero che sia la notizia che volevate. La sesta stagione di Breaking Bad si farà! Le riprese inizieranno a luglio. Bryan, #AaronPaul e Bob sono prontissimi. Stay tuned!
COSA COSA COSA?
Sinceramente cos'altro si può aggiungere? Tre sono le notizie fondamentali che Gilligan ci fornisce in questo tweet: in primis che la sesta stagione si farà, secondo che tra tre mesi inizieranno le nuove riprese. Ma è la terza parte che ci lascia, se possibile, ancora più sbalorditi: Bryan Cranston, Aaron Paul e Bob Odenkirk sono stati confermati. A quali altri Bob e Bryan si potrebbe mai riferire?
Questa notizia è di quelle che ci lasciano sgomenti. Come può essere concepita una storyline per una nuova stagione, con Bryan Cranston confermato, se Walter White come ben sappiamo è morto nel finale? Questo cambierebbe il senso della Serie così come l'abbiamo sempre concepita. Iniziamo a fare ciò che ci viene meglio: congetturare. Walter nell'ultima scena non è affatto morto? O sì? Se è morto davvero, potrebbe forse tornare nella nuova stagione magari tramite flash-back/allucinazioni? Magari un trip mentale di Jesse? Oppure siamo stati abbondantemente trollati per questi quattro anni! Heisenberg non è affatto deceduto nell'ultima scena, nel suo amato laboratorio.
In effetti ragioniamo, che cosa abbiamo visto esattamente? Mr. White con una gravissima ferita che si accascia a terra e vediamo poi sopraggiungere la polizia.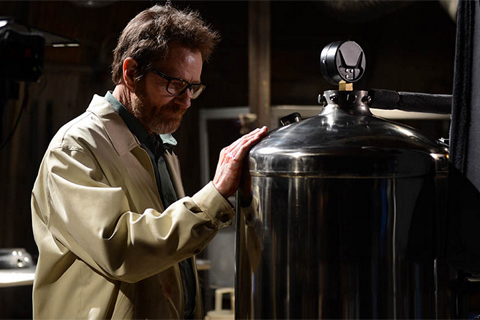 Ovviamente davamo per scontato che il nostro protagonista fosse morto. E se così non fosse? Se fosse sopravvissuto a quel colpo di proiettile?
Se il nostro insegnante di chimica preferito non fosse rimasto ucciso, l'annuncio di questa nuova stagione lascerebbe spazio a un largo spettro di ipotesi su di lui, in cui tutto in teoria è possibile. Qualora fosse effettivamente vivo, Walter sarebbe ormai nelle mani della DEA e per lui sarebbe la fine. Riuscirà Saul a tirarlo fuori da guai? Come accoglierà Jesse il suo ritorno? Riesco perfettamente a sentire i rumori dei se e dei ma che si affollano nella vostra mente sovraeccitata da questa notizia che ci lascia spiazzati, felici, dubbiosi, estasiati, impazziti! Non vediamo l'ora di avere maggiori dettagli in merito per iniziare a farci un'idea su cosa dobbiamo aspettarci da (e suona maledettamente meraviglioso da scrivere) QUESTA SESTA E NUOVA STAGIONE DI BREAKING BAD!
Noi vi aggiorneremo, come sempre prontamente, non appena usciranno nuovi aggiornamenti al riguardo in futuro. Ci sentiamo però di poter mettere una mano sul fuoco e dichiarare con una certezza cristallina che sarà un futuro parecchio remoto. Visto che ogni singola parola qui riportata non è vera.
Perdonateci se potete, ma noi di Hall of Series non siamo stati proprio in grado di trattenerci, in una giornata come questa.
Avete immediatamente capito che si trattava di un fake o il vostro cuoricino speranzoso di fan vi ha tratti in inganno, come una bella luce fa con le falene? Con tutto il cuore speriamo, anche se poco probabile, di potervi dare una notizia del genere un giorno. Per adesso fatevi una risata, senza maledirci troppo!
Buon 1 Aprile!