1) Julia Louis Dreyfus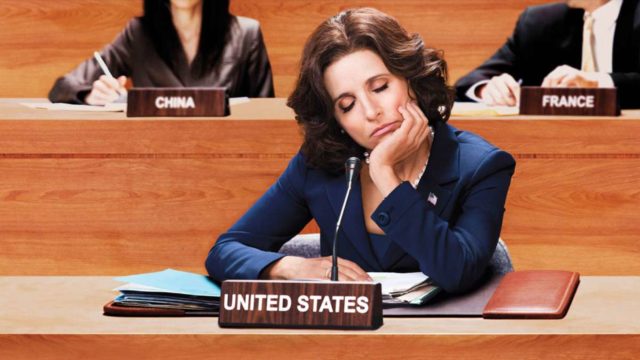 È l'attrice con il maggior numero di Emmy vinti (11) e il maggior numero di vittorie consecutive (6), Julia Louis-Dreyfus è una potenza della natura. Dopo la gavetta al Saturday Night Live, trampolino di lancio per molti altri attori e attrici comici come lei, approda nella nota serie comedy Seinfiled, in cui interpreta Elaine Benes per nove stagioni. Dopodiché è il turno di Arrested Development, per arrivare nel 2012 alla serie tv che le ha regalato un successo straordinario: Veep.
Nella comedy, che è il rifacimento americano di The Thick of It con Peter Capaldi, la Dreyfus è l'immaginaria Selina Meyer: vicepresidente degli Stati Uniti d'America. La serie tv acclamatissima dalla critica racconta, con taglio documentaristico, il mondo della politica mentre la povera Selina cerca di tirarsi fuori dagli intrighi di potere.