Black Mirror nasce dalla mente di Charlie Brooker nel 2011 sul canale inglese Channel 4. Dopo una prima sconvolgente stagione di tre episodi autoconclusivi ne arriva una seconda da tre episodi nel 2013, seguita da uno speciale natalizio nel 2014.
Dopo qualche anno di attesa, la Serie viene acquistata da Netflix e vengono prodotte una terza e una quarta stagione da sei episodi ciascuna, rispettivamente nel 2016 e nel 2017 che danno un taglio diverso al progetto.
In attesa della quinta, Netflix nel 2018 ha deciso di provare un esperimento in Polonia: ha infatti acconsentito a produrre e distribuire 4 mini episodi sullo stile di Black Mirror (di cui vi avevamo informati). La durata delle puntate è considerevolmente più breve (dagli 8 ai 21 minuti, invece che dai 40 ai 70 come l'originale) e la lingua non è l'inglese ma il polacco.
Soprattutto a confrontarsi con il lato oscuro della tecnologia non c'è Charlie Brooker, autore o coautore di tutti gli episodi della Serie madre, ma un team di giovani youtuber locali. Il titolo della Serie è Czarne Lusterko, che significa "specchietto nero", un piccolo Black Mirror appunto.
Il logo è identico a quello della Serie madre, ma un sottotitolo precisa "historie inspirowane serialem Czarne Lustro", cioè storie ispirate a Black Mirror. Andiamo quindi a vedere di cosa trattano questi episodi e con quali aspetti oscuri si confrontano.
1) The Sum of Happiness (La somma della felicità)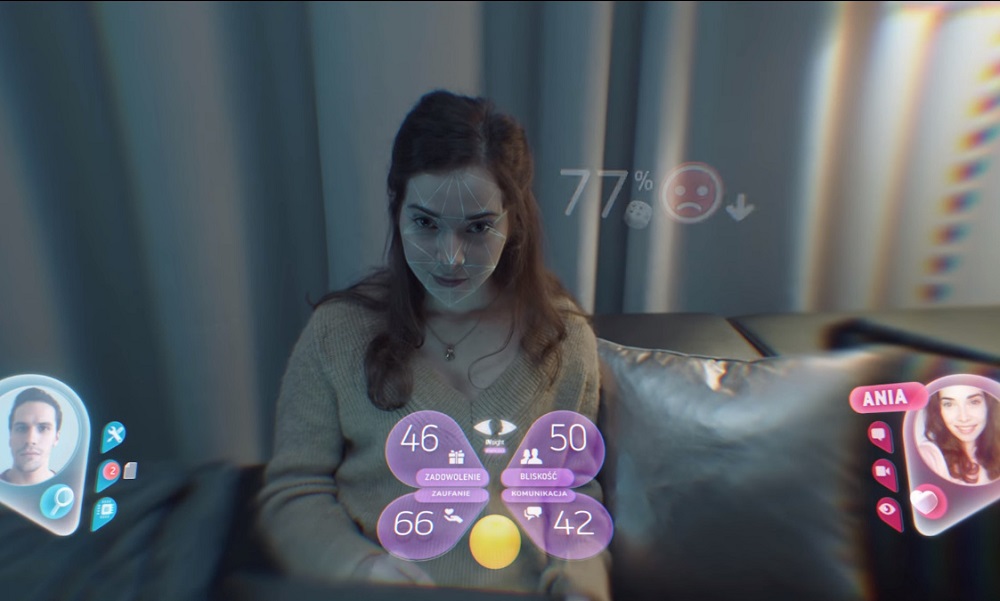 Un ragazzo asfissiato dalla fidanzata che gli rimprovera di non occuparsi abbastanza di lei decide di impiantarsi un'app nel cervello che tramite degli algoritmi infallibili possa calcolare l'azione giusta da fare per ottenere la felicità del partner.
Quest'episodio, con i suoi 21 minuti, è il più lungo della Serie e si contraddistingue per la verbosità della messa in scena. Il tema affrontato riguarda la perdita della genuinità delle azioni, affidandosi alle soluzioni di un automa.
2) 69.90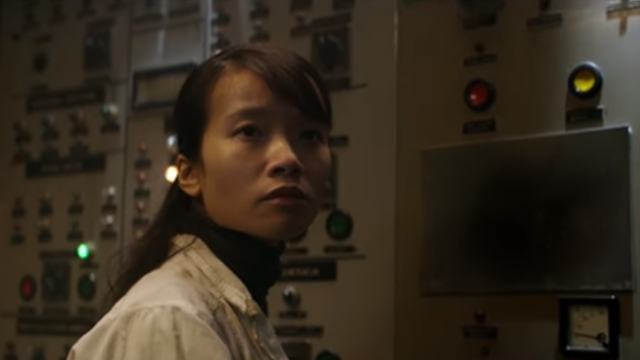 In un bunker, una dottoressa (dalle fattezze non certo polacche) si ritrova un soldato nemico ferito da dover curare, ma la realtà non è come sembra. In quest'episodio, il più corto dei quattro con i suoi 8 minuti, viene affrontato con molta efficacia il tema della solitudine e delle tecnologie virtuali.
3) 1%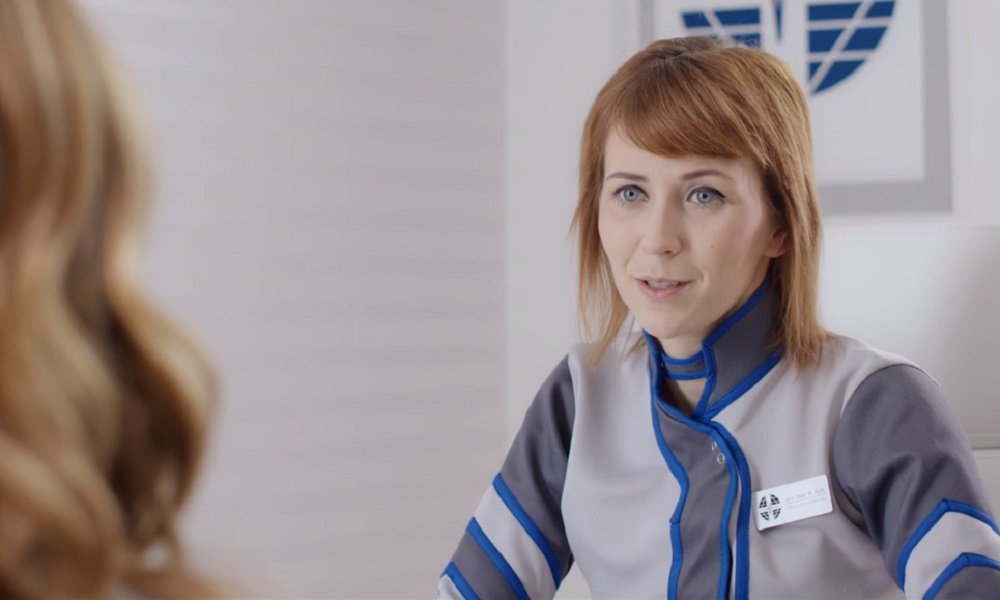 In una clinica futuristica, una coppia in dolce attesa si reca per fare un semplice test che gli dirà le inclinazioni e le predisposizioni del loro nascituro, con una precisione del 99%. La puntata ci pone un dilemma etico sulla predeterminazione non troppo originale (ricorda in un certo senso Minority Report) ma l'atmosfera angosciante e l'ottima ambientazione ne fanno scorrere molto bene i 15 minuti.
4) The Breakup (La rottura)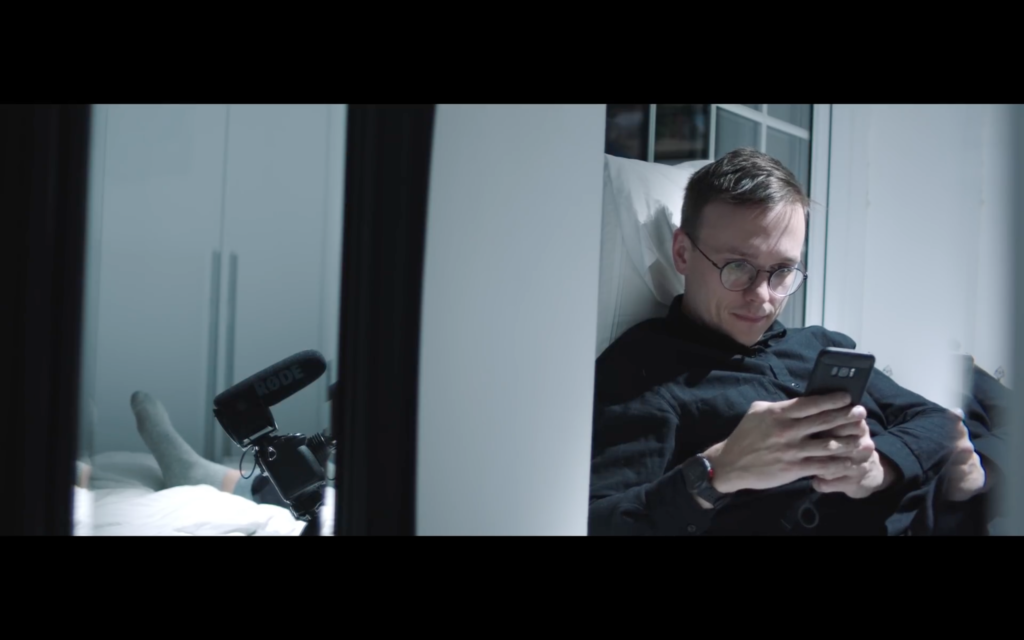 Una storia d'amore tra due vlogger e la conseguente rottura mostrate in ogni loro aspetto al proprio pubblico, offrendo due diversi punti di vista. La puntata ha un montaggio strepitoso e tiene incollati  i suoi spettatori coi suoi 16 minuti. I temi affrontati sono la spettacolarizzazione della propria vita e il costante arduo metro di giudizio rappresentato dal pubblico, vorace di giudicare dettagli privati dei propri beniamini.
Tutti e quattro gli episodi sono disponibili fuori dalla Polonia direttamente su YouTube, sottotitolati anche nella nostra lingua (tranne, al momento, The Breakup). Solitamente con l'Est Europa siamo abituati a confronti imbarazzanti con le Serie occidentali (per esempio queste) ma in questo caso gli autori hanno fatto un ottimo lavoro di imitatio che merita sicuramente una visione.
La Serie è assolutamente consigliata ad ogni fan di Black Mirror in astinenza da paranoie tecnologiche.