Se c'è una cosa che i fan di Better Call Saul, Breaking Bad e di Vince Gilligan, la mente dietro la Serie Tv, hanno imparato è che niente è lasciato al caso. Dietro una prima ed immediata lettura, gli episodi nascondono anche diversi significati che ad una prima occhiata possono passare in secondo piano.
Persino i titoli degli episodi celano più di quanto possa apparire e come Breaking Bad anche Better Call Saul non fa eccezione. Lo spin-off prequel di Breaking Bad segue le vicende dell'avvocato Jimmy McGill prima che diventasse l'amorale Saul Goodman che conosciamo così bene. Come la gran parte delle vicende di Better Call Saul, anche gli episodi, quindi, nascondono un significato diverso, una chiave di lettura nuova con cui approcciarsi alla Serie Tv.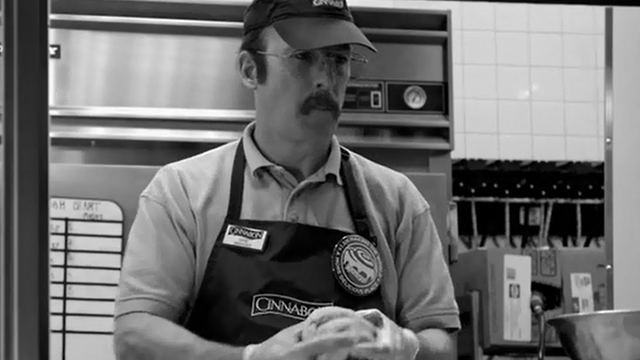 Nella prima stagione tutti gli episodi, tranne uno ("Aplhine Sheperd Boy"), finiscono con un suono in "o": "Uno", "Mijo", "Nacho", "Hero", , "Five-O", "Bingo", "RICO", "Pimento", "Marco". 
Nella seconda stagione le cose si fanno più complicate perché stavolta la prima lettera di ogni episodio va a comporre un anagramma che dice FRING'S BACK. Questo fu un  indizio da parte di Vince Gilligan e degli altri produttori per annunciare il ritorno di Giancarlo Esposito nei panni di Gustavo Fring, dalla Serie Tv madre a Better Call Saul. Questo si lega al messaggio che Mike trova nella sua cammina in cui è scritto "DON'T", preannuncio dell'assassinio di Hector Salamanca con l'arrivo di Fring nella terza stagione di Better Call Saul.
Inoltre gli episodi della seconda stagione hanno un significato più metaforico e meno letterale rispetto alla prima.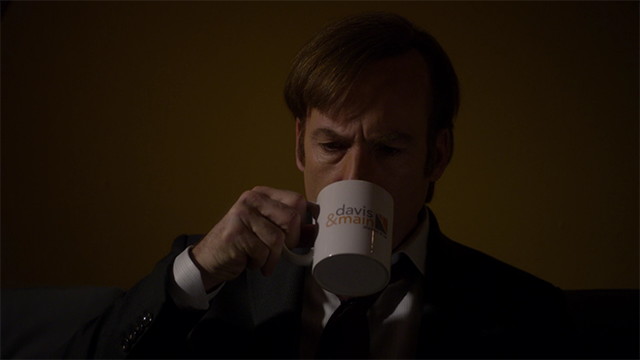 "Switch": significa la decisione di Jimmy di smettere di fare la cosa giusta e seguire una strada tutta sua. Rappresenta anche la decisione del protagonista di accettare l'offerta di David & Main di diventare associato. La nuoa strada intrapresa da Jimmy è consacrata alla fine dell'episodio quando spegne l'interruttore nel suo ufficio in cui è specificatamente scritto "DO NOT TURN OFF!"
"Cobbler": si riferisce a "Hobben Squat Cobbler"; una sorta di video fetish in cui un uomo siede su una torta e ci si agita sopra. Inoltre Cobbler è la traduzione ungherese per "varga", che si riferisce a Nacho Varga.
"Gloves Off": è un modo di dire riferito ad una vittoria ottenuta ad ogni costo.
"Fifi": riferito all'aereo B-29 Fifi usato nella Seconda Guerra Mondiale.
"Nailed": unito al modo di dire "hit the nail on the head" (colpito nel segno), è riferito all'accusa di Chuck verso Jimmy di aver sabotato i documenti della Mesa Verde.
"Klick": nel gergo militaresco significa vale un chilometro.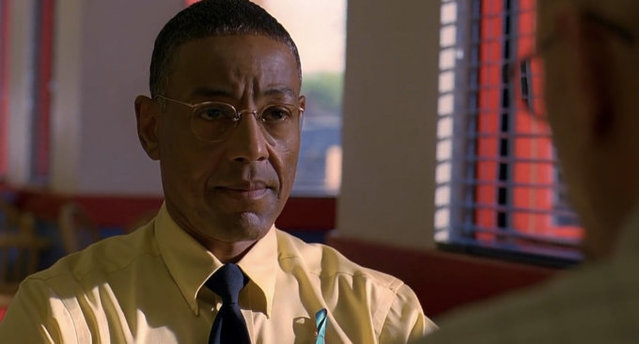 A differenza delle precedenti, la terza stagione di Better Call Saul non nasconde un anagramma o significati nascosti particolari. I titoli sono: "Mabel", "Witness", "Sunk Costs" (riferito a costi irrecuperabili), "Sabrosito" (spagnolo per "saporito"), "Chicanery" (ovvero l'utilizzo di inganni o sotterfugi per raggiungere uno scopo), "Off Brand" (un termine usato in farmacia per indicare l'utilizzo di un medicinale in maniera diversa dal suo scopo originale), "Expens", "Slip", "Fall" (i due episodi possono essere uniti in "Slip & Fall", il primo tipo di inganno che Jimmy perpetra da giovane), "Lantern" (forse simbolo metaforico per Chuck e della sua irrazionalità).