Questo giovedì si parla di uno dei tanti serial killer portati sullo schermo da American Horror Story, Richard Ramirez.
Nasce il 29 febbraio 1960 a El Paso, in Texas, da Julian e Mercedes Ramirez. Il padre, un immigrato messicano che un tempo aveva lavorato come poliziotto, è un convinto sostenitore del potere educativo delle punizioni corporali. Richie frequenta spesso il cugino Mike, un veterano della guerra del Vietnam, che lo influenza e, probabilmente, lo indirizza verso la "carriera" di serial killer. Il ragazzo, infatti, mostra al dodicenne Richard delle polaroid scattate in zona di guerra: le foto ritraggono i cadaveri delle donne locali che aveva stuprato e gli uomini che aveva ucciso.
È quindi in un ambiente distorto e malato che cresce questo ragazzino senza speranza.
Fuma marijuana già da due anni quando, durante una lite domestica, Mike spara accidentalmente in faccia alla moglie. Richard si allontana dalla famiglia e per sfuggire alle punizioni violente del padre, ha iniziato a dormire in un cimitero. Si trasferisce dalla sorella Ruth, il cui marito nasconde un segreto: è un guardone e la notte porta spesso con sé nelle sue scorribande il ragazzo.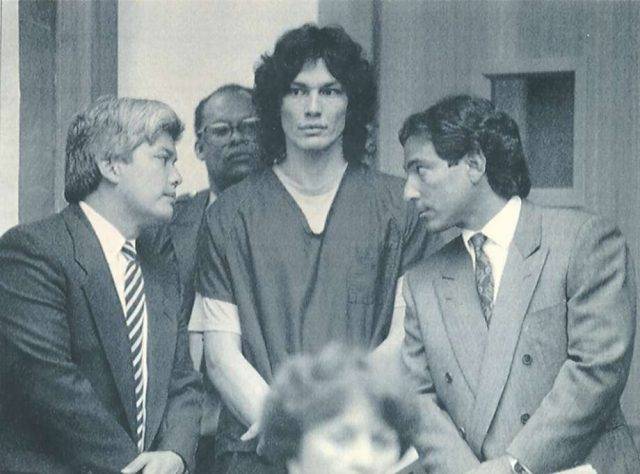 È in questo periodo che inizia ad assumere LSD e comincia a interessarsi al satanismo.
Insomma, la ricetta per il disastro è pronta.
Mike, un uomo disturbato e segnato irrimediabilmente dall'esperienza di guerra, viene ben presto rimesso in libertà e continua la sua nefasta influenza sul ragazzo che, ancora studente, prende a lavorare in un Holiday Inn della zona. Nel cuore della notte, usa il passe-partout per spiare le clienti addormentate.
Non ci vuole molto perché venga scoperto, ma la fortuna è dalla sua parte: la coppia spiata lascia cadere le accuse e decide di non presentarsi a testimoniare contro di lui. Lascia la scuola e si trasferisce in California da uomo libero. E non c'è uomo peggiore da lasciare in circolazione perché Richard Ramirez ha una visione distorta del sesso, che implica la violenza e il bondage più estremo, la coercizione e l'aggressione nei confronti delle donne.
Non ci vuole molto prima che le sue brutali fantasie diventino realtà: è del 1984 il suo primo omicidio, una bambina di 9 anni vittima di sevizie indicibili. Questo delitto viene risolto solo nel 2009 grazie alla prova del DNA.
Da quel momento in avanti, Ramirez si lascia alle spalle una scia di omicidi, violenze e stupri. Segue uno schema di azione ben preciso: sceglie le proprie vittime a caso, entra nelle loro abitazioni, stupra, tortura e uccide.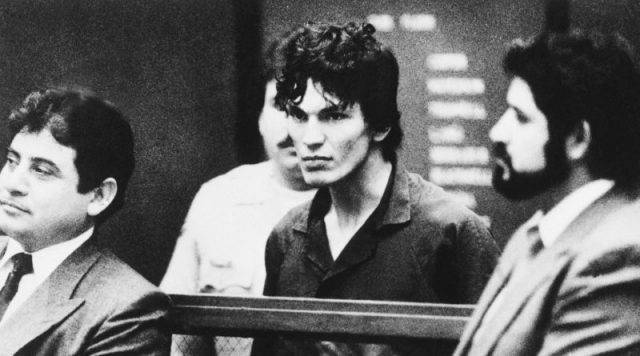 Nell'agosto del 1985 assassina Bill Carns e picchia e stupra la fidanzata Inez Erickson, costringendola ad affermare di amare Satana. Incredibilmente, non la uccide, ma scioccata e mezza morta, la lascia in vita, sussurrandole all'orecchio:
Tell them the Night Stalker was here.
Insomma, è lui che si proclama tale: un soprannome entrato nella storia dei killer più efferati degli ultimi 40 anni.
Inez fa un identikit dettagliato del suo aggressore e, a partire da questo momento, Ramirez ha i minuti contati.
La sua cattura sembra uscita direttamente da un film: tenta di rubare la macchina di una donna, ma alcuni passanti sventano il furto e, dopo una fuga disperata, i residenti della zona lo bloccano e lo picchiano fino all'arrivo della polizia.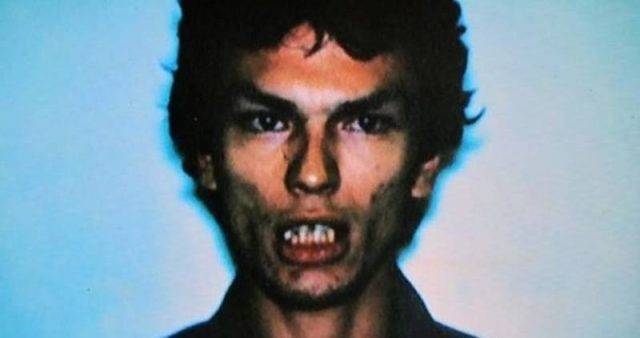 Dopo un costosissimo processo (superato solo dal faraonico procedimento giudiziario a O. J. Simpson qualche anno più tardi), viene condannato a morte.
In prigione riceve lettere da vere e proprie fan e finisce per sposare una di queste, Doreen Lioy, che gli resterà accanto per anni, dichiarando che in caso di esecuzione del marito si sarebbe uccisa.
In realtà non lo farà e, anzi, dopo qualche anno la coppia si separa.
Muore il 7 giugno 2013 a causa di un linfoma. Oltretutto, per via dell'abuso cronico di droga, soffriva da anni di epatite C.
Oltre a comparire in American Horror Story, viene citato in molti episodi di Criminal Minds ed è il protagonista di diversi documentari, tra cui Richard Ramirez: The Night Stalker.
Richard Ramirez non ha mai avuto un'opportunità per cambiare la propria storia: cattive influenze, scelte sbagliate, deviazioni e perversioni lo hanno reso uno dei più crudeli serial killer di sempre.