Lo abbiamo visto in Mindhunter ed è uno dei più efferati, spietati e crudeli assassini della storia moderna: è Richard Speck, il nostro serial killer della settimana.
Richard Benjamin Speck nasce il 6 dicembre 1941 a Kirkwood, in Illinois, settimo di otto fratelli. Lui e sua sorella minore Carolyn hanno una grande differenza di età con il resto dei fratelli. Richard è molto affezionato alla figura paterna, che però muore quando il bambino ha solo 6 anni.
La madre, ultra religiosa e praticante l'astemia, si risposa con Carl Lindberg, che non solo è affezionato alla bottiglia, ma ha anche alle spalle una lunga lista di condanne, dalla truffa alla guida in stato d'ebbrezza.
Il piccolo Richard detesta il patrigno, spesso ubriaco, violento fisicamente e verbalmente e del tutto diverso dal vero padre morto troppo presto.
Insieme alla nuova famiglia, si trasferisce in Texas.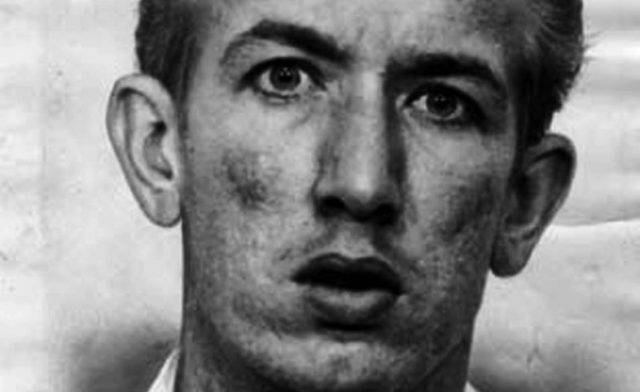 A soli 12 anni inizia a bere e il suo primo arresto risale già all'anno successivo. A 16 anni lascia la scuola e inizia a lavorare in una fabbrica della 7Up.
Nel 1961, Speck incontra la 15enne Shirley Annette Malone, che rimane subito incinta. I due si sposano e, quando la moglie entra in travaglio e partorisce la figlia Carolyn, non sa che lui è finito in carcere per disturbo della quiete pubblica. È ovviamente ubriaco.
Incapace di tenersi stretto un lavoro per più di qualche settimana a causa del suo alcolismo, la moglie chiede il divorzio e lui inizia a dedicarsi a reati via via sempre più gravi: accoltella un uomo durante una rissa, rapina una drogheria. Per evitare il carcere, lascia di nascosto il Texas e ritorna in Illinois.
Cambiare Stato, tuttavia, non cambia la sua vita, che, anzi, si avvia verso una spirale degradante ancora peggiore. Il 3 aprile 1966 rapina e stupra la 65enne Virgil Harris. Una settimana dopo, picchia a morte la cameriera Mary Kay Pierce. Riesce però a scappare prima che la polizia, ormai sulle sue tracce, lo arresti.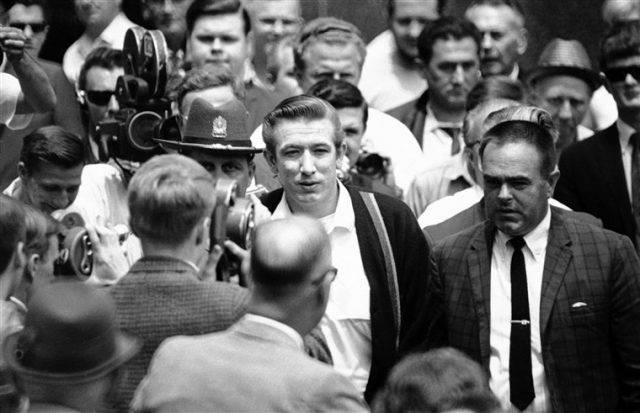 Senza una vera e fissa dimora, ormai considerato irrecuperabile persino dai suoi familiari, il 13 luglio 1966 tutta la sua vita, e quella delle sue vittime innocenti, cambierà per sempre.
Richard Speck è ben lontano dall'essere uno stinco di santo, anzi, ma quello che accade quel giorno ha dell'inspiegabile.
Dopo essersi presentato a un inesistente colloquio di lavoro, nervoso e agitato, viene scaricato dalla sorella e dal cognato davanti a un bar, dove si intossica. Quando esce, aggredisce la 56enne Ella Mae Hooper, anche lei appena uscita dallo stesso bar, la costringe ad andare nel suo appartamento, la stupra e le ruba una pistola.
Ritorna al bar, dove continua a bere fino alle 10.20. Ne esce poco più tardi, vestito completamente di nero, armato di un coltello a serramanico e della pistola rubata.
Alle 11 irrompe nel dormitorio di studentesse di infermeria al 2319 E. 100th St., dove, una dopo l'altra, uccide Gloria Davy, Patricia Matusek, Nina Jo Schmale, Pamela Wilkening, Suzanne Farris, Mary Ann Jordan, Merlita Gargullo e Valentina Pasion. Corazon Amurao, la nona vittima designata, riesce a sfuggire solo perché si nasconde sotto al letto della stanza degli orrori. Speck, a quel punto, è troppo fatto e ubriaco per rendersi conto del numero esatto delle sue vittime.
Si lascia anche alle spalle una lista infinita di indizi e viene identificato e arrestato nel giro di pochissimo tempo.
Dopo una perizia psichiatrica, i dottori lo dichiarano in pieno delle proprie facoltà mentali e in grado di subire un processo, anche se manifesta segni di disturbo ossessivo compulsivo e una visione dicotomica "Madonna/prostituta" delle donne, entrambi aggravati dall'abuso di alcol e droghe.
Dopo aver confessato – inutile, perché identificato dalla vittima sopravvissuta e incastrato dalle numerose impronte digitali lasciate sulla scena del crimine – i giurati ci mettono solo 49 minuti per stabilire la sua colpevolezza.
Il 22 novembre 1968 viene condannato a morte, pena convertita da un minimo di 400 a un massimo di 1.200 anni di carcere.
Qui, di solito, si concludono le storie dei condannati, invece quella di Speck apre un nuovo, inquietante capitolo che Mindhunter ci fa vedere e che ha ispirato molti personaggi di famose serie tv, da American Horror Story a Law & Order.
Irrequieto, privo di scrupoli e di rimorso, in carcere le guardie lo sorprendono spesso con droghe e alcol di contrabbando, perché il lupo perde il pelo, ma non il vizio. Nemmeno le punizioni lo fermano:
"How am I going to get in trouble? I'm here for 1,200 years!"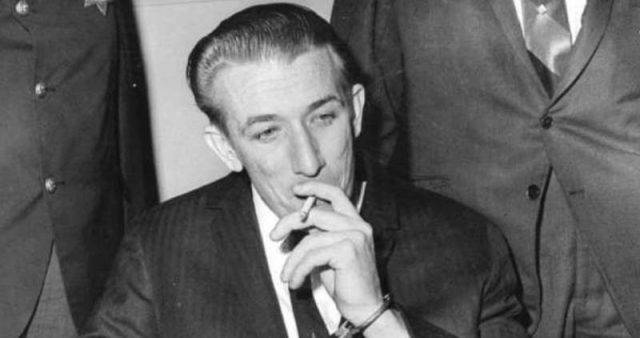 In Mindhunter lo vediamo infatti violento e arrogante, sicuro di sé, anche nella posizione in cui si trova.
Trova un passerotto ferito e lo cura fino a farlo guarire. Poi gli lega una corda alla zampa e lo tiene vicino a sé, sulla spalla. Quando una guardia gli dice che non può tenere un animale in prigione, getta l'uccellino tra le pale di un ventilatore.
"I did (love that bird), but if I can't have it, no one can."
Mindhunter ha fatto rivivere magistralmente questa scena.
Ma non si ferma qui. Tra un flusso incessante di droga e alcol di contrabbando, assume degli ormoni che gli fanno crescere il seno, pratica sesso orale a altri prigionieri. Il tutto è ritratto su una famigerata videocassetta che nessuno è riuscito a vedere fino in fondo.
Come mostrato in Mindhunter, fino all'ultimo non dimostra un briciolo di rimorso o compassione per le sue vittime:
"It just wasn't their night. (…) Like I always felt … had no feeling. If you're asking me if I felt sorry, no. (…) It's not like TV … it takes over three minutes and you have to have a lot of strength."
Muore il 5 dicembre 1991 e le sue ceneri vengono sparse in una location segreta, per evitare che la tomba venga dissacrata.
Richard Speck è un mostro che si è rovinato con le proprie mani, ha ceduto a tutte le debolezze che hanno peggiorato il suo animo malato e crudele, rendendolo un serial killer privo di qualsiasi umanità.