Lo abbiamo visto in American Horror Story nella Devil's Night insieme a Richard Ramirez e Aileen Wuornos, ma la vita di Jeffrey Dahmer rimane fissa nella immaginario comune per un milione di motivi.
Anche la sua storia inizia come tante altre.
Jeffrey nasce il 21 maggio del 1960 a Milwaukee, in Minnesota, da Joyce Annette Flint e Lionel Herbert Dahmer. La madre è una donna bisognosa di costanti attenzioni, soffre di ansia e tenta di suicidarsi con un'overdose di tranquillanti di cui, nel corso degli anni, è diventata dipendente. Con la madre in queste condizioni e il padre spesso assente per motivi di studio, non ci sono molte persone che si preoccupano del piccolo Jeffrey.
A scuola è un bambino timido e tranquillo, le maestre lo definiscono riservato e che dà l'impressione di essere trascurato.
Fin da questa tenera età, dimostra un macabro interesse per gli animali morti. In un primo tempo colleziona libellule e farfalle, che rinchiude in barattoli di vetro, ma poi passa alle carcasse di animali che raccoglie dal ciglio della strada. Jeffrey non si limita a raccoglierle, ma le smembra e ne conserva parti in barattoli allineati nel capanno degli attrezzi di famiglia.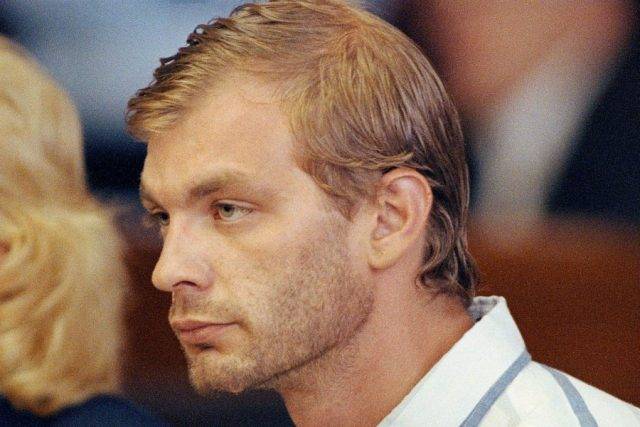 È un iter tipico del potenziale serial killer: inizia con animali morti, poi passa a uccidere animali vivi e, alla fine, si dedica agli umani. Fin da piccolo, quindi, Jeffrey Dahmer rivela tutti i tratti caratteristici dell'assassino seriale.
Con la famiglia va a vivere in Ohio, a Doylestown, dove Joyce rimane incinta di un altro figlio. Jeffrey sceglie il nome per il fratellino che si chiamerà David. Il padre finalmente si laurea e ottiene lavoro come analista chimico ad Akron.
Si trasferiscono ancora una volta a Bath, sempre in Ohio, dove il padre inizia a nutrire le prime preoccupazioni per il primogenito solitario, letargico e taciturno. Non si preoccupa, invece, per la sua macabra attrazione nei confronti degli animali morti, perché pensa sia semplicemente curiosità scientifica.
Come matricola alla scuola superiore di Revere, i compagni lo considerano un emarginato già dedito all'alcol. In realtà, i suoi risultati scolastici sono buoni e gli insegnanti lo considerano un ragazzo molto intelligente.
È in questi cruciali anni adolescenziali che si scopre omosessuale.
La sua identità sessuale si lega a immaginari di dominazione nei confronti di un ipotetico partner sottomesso. Via via, queste fantasie erotiche si intrecciano con la passione di Jeffrey per la dissezione, in un mix che si rivelerà letale.
I suoi genitori divorziano e il padre lascia la casa.
Jeffrey si diploma e, ormai legalmente adulto, è libero di fare quello che vuole, anche se non ha risolto i problemi di isolazionismo, dominazione, sessualità, violenza repressa e alcolismo. I suoi omicidi iniziano nel 1978. Dà un passaggio al diciannovenne Steven Hicks, lo porta a casa con la scusa di bere qualcosa. Quando il ragazzo manifesta il suo desiderio di andarsene, lo colpisce con un manubrio di cinque chili, poi lo strangola, compie un atto sessuale davanti al corpo e, il giorno successivo, lo smembra.
È incredibile pensare all'uomo dall'aspetto mite rappresentato in American Horror Story come un macabro serial killer, eppure Jeffrey Dahmer è questo.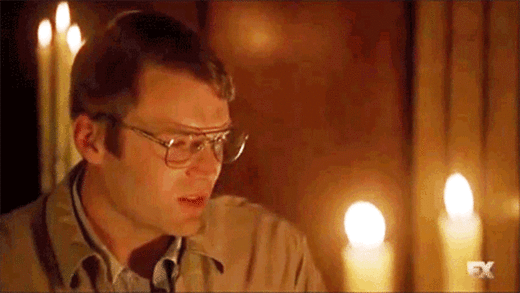 Si iscrive all'università dello Stato dell'Ohio, con risultati che definire mediocri è un eufemismo. Abbandona dopo solo tre mesi: il suo problema con l'alcol ormai è fuori controllo.
Senza direzione o un concreto titolo di studio si arruola nell'esercito degli Stati Uniti. Viene spedito in Germania, a Baumholder. In questo periodo stupra due commilitoni e, incredibilmente, la passa liscia. L'esercito lo congeda, invece, a causa del suo problema di alcolismo.
Va a vivere a Miami, dove lavora in una salumeria, ma spende tutto lo stipendio in alcolici e finisce presto in mezzo a una strada.
Va a vivere a casa della nonna, in Wisconsin. La donna è la prima persona che gli dimostra un po' di affetto e la speranza di tutti è che l'amore della donna, insieme al cambio di vita, possano ispirare Jeffrey a smettere di bere, trovarsi un lavoro e vivere finalmente da adulto.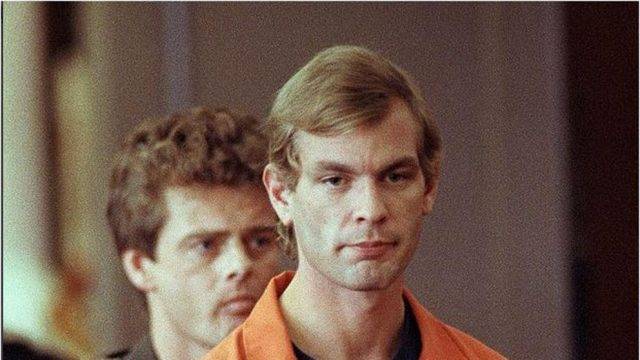 Viene invece arrestato per atti indecenti in luogo pubblico. Deve pagare una multa di 50 dollari più le spese di tribunale. Inizia a frequentare bar gay e bagni pubblici dove ha frequenti incontri sessuali di natura violenta: fa ubriacare gli uomini oggetto del suo desiderio e li stupra.
I trained myself to view people as objects of pleasure instead of [as] people…
Le sue vittime non sono più reali persone, esseri umani con una storia, una famiglia o delle emozioni, diventano dei meri oggetti di desiderio, spersonalizzati e deumanizzati. Ha nuovi guai con la giustizia quando si masturba davanti a due dodicenni. Malgrado i suoi precedenti, riceve una lieve condanna a un anno di libertà vigilata.
La sua seconda vittima è Steven Tuomi, incontrato in un bar e ucciso in stato di incoscienza. Dahmer non ricorda neppure di averlo fatto.
Questo omicidio fa scattare qualcosa nella testa di Jeffrey Dahmer. Diventa così il serial killer che rimarrà famoso come "il mostro di Milwaukee".
Le sue vittime sono giovani, talvolta giovanissime, ragazzi omosessuali, bisessuali, mercenari del sesso o gente in cerca di avventura. Entrano in casa sua e scompaiono per sempre. Jeffrey uccide sistematicamente, fino a quando la nonna lo caccia di casa per via del suo comportamento con gli uomini.
Il 26 settembre 1988 molesta sessualmente un tredicenne che ha adescato e riceve 5 anni di libertà vigilata durante i quali continua a uccidere imperterrito. Il suo modus operandi è bene o male ritualistico: stordisce le proprie vittime con droghe o alcol, le uccide, pratica atti sessuali col cadavere che poi smembra e conserva come trofeo.
Succede poi qualcosa di incredibile: delle vicine di casa scoprono una delle sue vittime ancora viva, malgrado abbia subito torture e molestie indicibili. Intervengono due ufficiali, John Balcerzak e Joseph Gabrish, che non controllano il fascicolo di Dahmer, non ispezionano a fondo il suo appartamento e credono alle parole dell'uomo. Dahmer racconta che lui e la vittima quattordicenne (anche se dichiara che ha diciannove anni) sono amanti e hanno solo avuto una semplice lite amorosa.
Gli agenti se ne vanno e lui uccide il povero ragazzino.
Il 22 luglio 1991 Dahmer porta a casa il trentaduenne Tracy Edwards che, per miracolo, riesce a sfuggire a uno dei più feroci serial killer della storia degli Stati Uniti d'America. Probabilmente, il fatto che fosse un uomo adulto, più forte e che abbia notato fin da subito segnali che lo hanno messo in guardia gli ha salvato la vita.
Quella stessa sera il killer riceve la visita di due ufficiali di polizia che perquisiscono quella che, in realtà, non è più una casa, ma un museo degli orrori. Il museo personale di Jeffrey Dahmer, fatto di fotografie dei corpi, trofei macabri e parti di cadaveri congelate. Ammette subito di aver ucciso sedici uomini in Wisconsin e uno in Ohio. La perizia finale del tribunale lo identifica come un sadico sessuale con un disordine antisociale della personalità, ma legalmente sano di mente.
Chi ha modo di parlare con lui lo definisce come un uomo gentile, affabile, con cui è gradevole conversare. È affascinato dalle figure negative dei film di Star Wars e de L'Esorcista.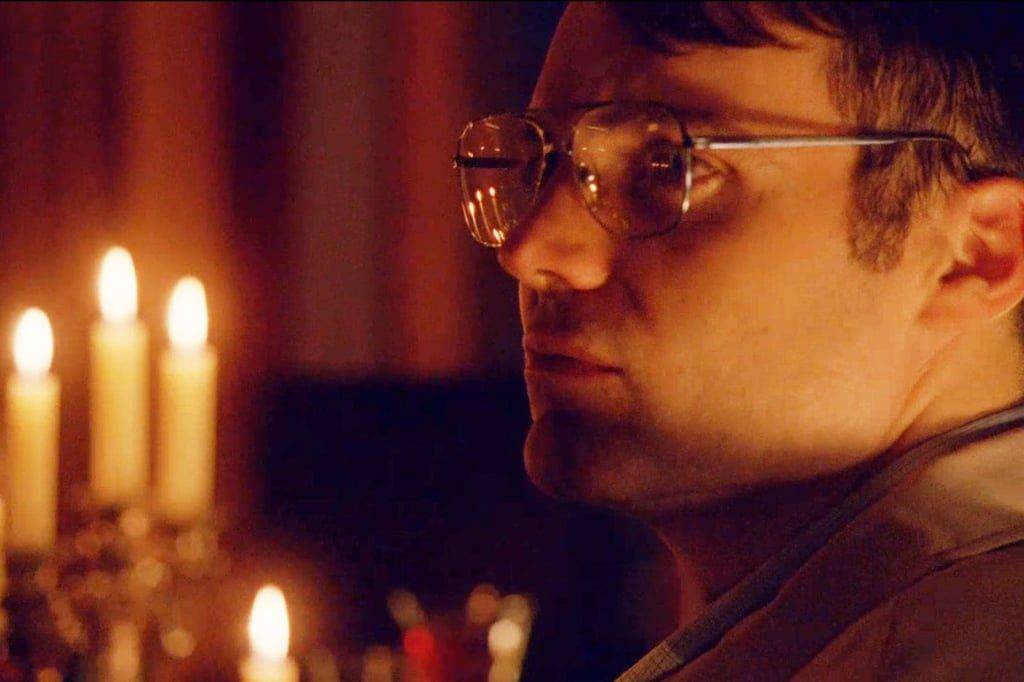 Jeffrey Dahmer viene condannato all'ergastolo senza sconti di pena. La pena di morte, infatti, non è in vigore nello stato del Wisconsin dal 1853. In carcere scopre la religione e si dedica completamente alla Cristianità.
Due compagni di prigione, Jesse Anderson e Christopher Scarver, si fanno giustizia da soli e lo massacrano nelle docce della prigione il 28 novembre 1994. Apprendendo la notizia, la madre afferma:
Now is everybody happy? Now that he's bludgeoned to death, is that good enough for everyone?
Jeffrey Dahmer viene cremato e le sue ceneri suddivise tra i due genitori.
L'appartamento dove ha ucciso le sue povere vittime viene raso al suolo ed è tutt'ora un'area non edificabile. Lionel Dahmer è in pensione e vive con la seconda moglie Shari. Si è rifiutato di cambiare nome e ribadisce il proprio amore nei confronti del figlio.
Joyce Flint è morta di cancro nel 2000.
David Dahmer ha cambiato cognome e vive nell'anonimato.
La vita e la morte di Jeffrey Dahmer sono in tutto e per tutto una vera American Horror Story.