Inizia un'altra settimana di nuovi contenuti sul catalogo di Amazon Prime Video, questa volta cartoni animati e una produzione originale fanno da padroni.
Quando si parla di cartoni animati, non ci riferiamo alle sezione per bambini (che Amazon Prime Video ha creato appositamente), ma piuttosto a tutti quei cartoni che fanno impazzire gli adulti.
La produzione originale che Amazon ha deciso di mettere a disposizione vuole mettere in luce alcuni problemi fondamentali che si vivono ancora negli Stati Uniti.
Non tiriamo troppo la corda e andiamo a scoprire quali saranno questi show!
Martedì 15 settembre
Eccolo qui il primo cartone della settimana!
Un ladro, un uomo ironico ma allo stesso tempo molto furbo, stiamo parlando del ladro più famoso di sempre: Arsenio Lupin.
Amazon Prime Video in questa giornata propone ben 3 show e un film d'animazione di Lupin III.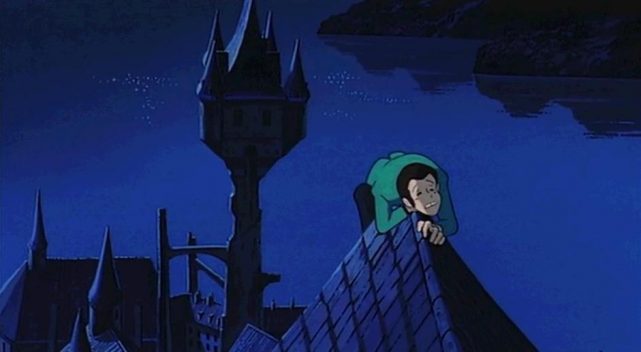 Saranno resi disponibili: la quarta stagione di Le Avventure di Lupin III, la quarta stagione di Le Nuove Avventure di Lupin III, la prima stagione di Lupin, l'incorreggibile Lupin e il film Lupin III: The First.
In questo stesso giorno gli abbonati Prime potranno fare un rewatch intero del poliziesco Bones.
Si potrà cliccare il tasto Play su ognuno delle 12 stagioni della storia di Bones e di Booth prima di dirgli di nuovo addio.
Mercoledì 16 settembre
Secondo cartone animato, questa volta politicamente scorretto, pieno di parolacce e atto osceni: Amazon Prime Video caricherà la diciassettesima stagione de I Griffin.
Venerdì 18 settembre
Eccolo qui l'ultimo contenuto della settimana, ma allo stesso tempo la produzione originale Amazon.
Un documentario che mette in luce la "voter suppression" che è un problema ancora vero e reale negli Stati Uniti dal titolo: ALL IN: The Fight For Democracy.
Attraverso le interviste e le testimonianze degli attivisti che stanno combattendo per impedire rendere inutili le pratiche (anche se legali) che sopprimono il voto di una parte della popolazione influenzando così la vittoria e la sconfitta dei candidati.
Tra le testimonianze raccolte nel documentario c'è anche quella di Stacey Abrams, ex Leader di Minoranza alla Camera dei Rappresentanti.
Anche per questa settimana è tutto, ci vediamo alla prossima!