Le vacanze si avvicinano e noi serial addicted abbiamo già le nostre pallottole cariche, divano e coperta di pile sono al loro posto e Amazon Prime Video è pronto alle maratone che ci aspettano.
Gli show ed i film che Amazon Prime Video mette a disposizione da lunedì 16 dicembre fino alla fine dell'anno soddisfano tutti i giusti!
Qui sotto, in ordine cronologico, troverete tutte le novità che saranno rese disponibili nelle prossime due settimane (nel caso in cui non abbiate già abbastanza episodi da recuperare!).
Mercoledì 18 dicembre
Sarà disponibile il film The Kid.
La pellicola del 2019 è un western che vede tra i protagonisti l'attore Chris Pratt, che ha iniziato la sua carriera di attore grazie alla serie tv anni '90 Everwood.
The Kid racconta la storia degli ultimi giorni di vita del celebre pistolero Billy the kid prima che venisse ucciso dallo sceriffo Pat Garrett.
Venerdì 20 Dicembre
La piattaforma pubblicherà i film The Aeronauts, produzione originale Amazon Prime Video, e The Wedding Year.
The Aeronauts è ambientato nel diciannovesimo secolo e racconta la storia di uno scienziato e meteoreologo che, con la moglie (Eddie Redmayne e Felicity Jones), vola su un pallone aerostatico per raggiungere l'altezza più alta mai raggiunta, 11.8869 metri.
The Wedding Year è un film comedy che racconta come l'essere invitato a ben 7 matrimoni in un unico anno metta in crisi due giovani fidanzati.
Il film vede come protagonista Sarah Hylan (Haley Dunphy in Modern Family).
Sabato 21 Dicembre
Disponibile da questa data il film drammatico The Kill Team, che racconta come un soldato e la sua squadra devono gestire una delicata operazione per intercettare cellule terroristiche in Afghanistan.
Lunedì 23 Dicembre
Soprattutto per le ragazze appassionate della love story più criticata di tutti i tempi tra Christian Grey e Anastasia Steele, Amazon Prime Video, mette a disposizione l'ultimo capitolo della serie: Cinquanta Sfumature di Rosso.
Non credo ci sia bisogno di fare ulteriori approfondimenti, visto l'interesse mediatico suscitato da questa saga negli ultimi anni!
Mercoledì 25 Dicembre
Il 25 dicembre non è solo il giorno di Natale, non è solo il giorno in cui si gioca a tombola con i parenti o si sta a pranzo dalle 11 alle 18, è anche il giorno in cui Amazon Prime Video mette a disposizione I Medici 3.
La terza stagione della serie tv in attualmente in onda sulla Rai sarà a disposizione per gli abbonati!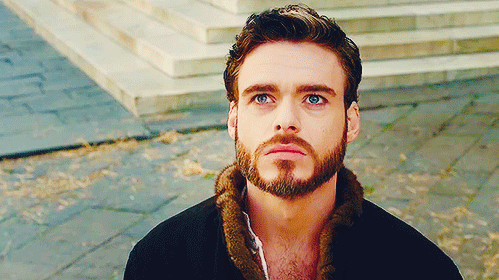 Lo stesso giorno sarà rilasciato anche il film Nomis che nel cast vede, tra gli altri attori, anche la mitica Alexandra Daddario e Stanley Tucci.
Il thriller racconta la storia dei tre protagonisti che danno la caccia al più pericoloso maniaco sessuale in circolazione.
Sabato 28 Dicembre
A pochissimi giorni dal capodanno il servizio streaming pubblica il film d'animazione, Wonder Park.
Lunedì 30 Dicembre
Sempre più vicini ai festeggiamenti, troviamo sempre il tempo per sbriciare Amazon Prime Video. Ecco che il 30 dicembre saranno disponibili Transformers 3 (Transformers: Dark of the Moon) e il celebre film del 2001 What Men Want.
Martedì 31 Dicembre
Chi vuole può festeggiare il capodanno in compagnia dell'ultimo contenuto dell'anno 2019 disponibile su Amazon Prime Video: il film biografico Man on the Moon.
Il protagonista e comico Andy Kaufman è interpretato da Jim Carrey.
Per Amazon Prime Video da qui alla fine del 2019 è tutto, linea allo studio!