Lanciata da Netflix il 10 gennaio 2020, AJ and the Queen è una serie tv leggera e divertente, a tratti esilarante, che fa riflettere sul concetto di diversità.
Cosa ci rende davvero diversi dagli altri? La diversità è un punto di forza o di debolezza?
La storia parla di Amber Jasmine, che odia il suo nome e si fa chiamare AJ, una bambina che si traveste da maschietto. Figlia di una sbandata tossicodipendente che per guadagnare qualche soldo si prostituisce, AJ ha imparato presto a cavarsela da sola. I suoi occhi sono ben aperti su un mondo terribile, povero, misero e senza molte speranze o protettive.
AJ vive nel condominio dove abita anche Robert Lincoln Lee, uno spilungone di colore che si esibisce come drag queen nei panni di Ruby Red. Ruby ha un sogno: aprire un locale tutto suo ed è a un passo dal raggiungerlo. Ha i soldi, ha il progetto, ha il cantiere e ha anche l'amore del fascinoso Hector.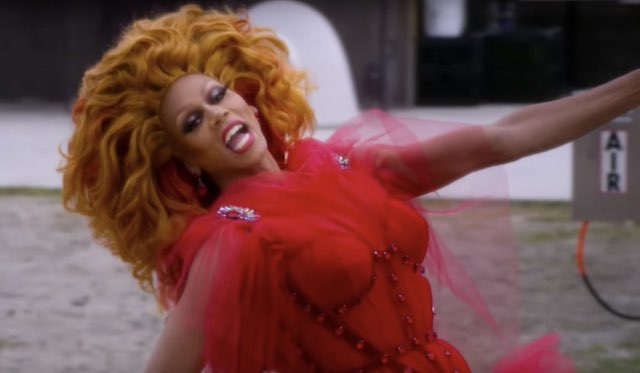 Ruby e AJ si incontrano, per la verità si scontrano mentre l'una deve fare i conti con la realtà, mentre l'altra lotta per sopravvivere.
Non leggete oltre, nel caso vogliate evitare spoiler vari.
AJ and the Queen, ideato dalla famosissima drag queen RuPaul Charles (per intenderci, la conduttrice di RuPaul's Drag Race, in Italia trasmessa come America's Next Drag Queen) e la drag che duettava con Elton John in Don't Go Breaking my Heart) è un viaggio on the road di due persone alla ricerca di una vera identità.
Se Amber Jasmine si traveste da AJ perché in un mondo di adulti una bambina è più in pericolo di un maschio, Ruby deve accettare la fine di una storia d'amore che è anche la fine di un sogno, perché Hector non è chi le ha fatto credere, ma un truffatore alla ricerca di soldi che le ha rubato tutto.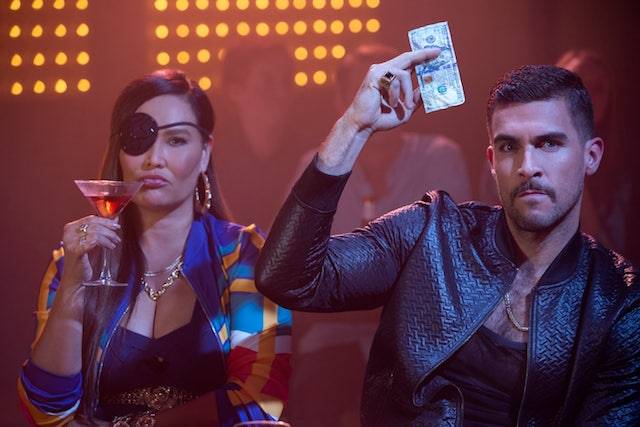 In realtà, nel loro incontro, entrambe trovano la forza per voltare pagina, per credere nel prossimo, per fidarsi di nuovo, o per imparare a farlo. AJ scopre che, finalmente, anche per lei c'è un futuro, una famiglia che, per quanto fuori dagli schemi, riesce a darle quello che ha sempre cercato, l'amore. Ruby, da parte sua, prende coscienza di non riuscire più a separarsi da quella bambina che, per tutta la durata del viaggio, non ha fatto altro che combinare una serie infinita di guai.
Quello che le due intraprendono insieme è un viaggio di formazione, di scoperta, di accettazione non solo della diversità, ma di se stessi, del concetto di amicizia, dei veri valori e anche di un modo più leggero di vivere. In fondo, essere diversi è ciò che ci rende, a nostro modo, speciali.
Non pensate, però, che AJ and the Queen sia un polpettone di buoni sentimenti a lieto fine: il lieto fine, a suo modo, c'è, ma ogni argomento è trattato con uno spiccato senso dell'umorismo, complici anche i comprimari che RuPaul ha scelto per questa serie.
C'è Michael-Leon Wooley che interpreta Louis Bell/Coco Butter, il migliore amico di Ruby, diabetico, cieco e provetto costumista. La sua fisicità imponente, la voce inconfondibile e i battibecchi con Ruby e il fidanzato poliziotto Patrick sono da non perdere.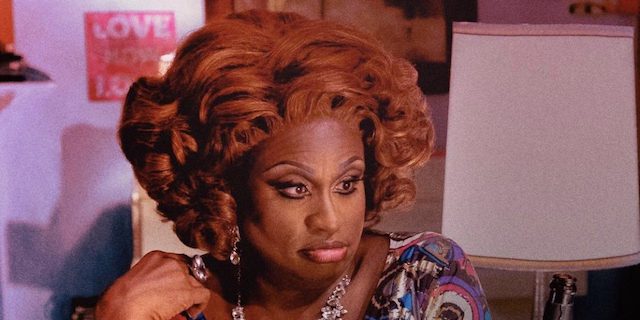 Moltissime le guest star, a partire da Tia Carrere, nei panni di Lady Danger che gioca molto sulla sua immagine di bellissima femme fatale. C'è Jane Krakowski che interpreta la ricca e insoddisfatta Beth Barnes Beagle, la migliore amica di Ruby. E ancora Mario Cantone, già visto in Sex and the City e Lorraine Bracco nei panni di se stessa. Ci sono anche moltissime drag queen passate dal suo concorso RuPaul's Drag Race, da Latrice Royale, Jinks Monsoon e Victoria "Porkchop" Parker, tanto per citarne alcune.
Sorprende molto l'interpretazione di Izzy G. che riesce a essere credibile, irritante, adorabile e straziante al tempo stesso nei panni di AJ. È ancora una bambina, ma ha davvero tanto potenziale.
Inutile dire che in AJ and the Queen hanno grandissima rilevanza abiti e musiche, tutte sopra le righe, gli omaggi alle grandi icone della cultura LGBT e le prese in giro ai danni di tutto e tutti.
Il finale aperto, non del tutto conclusivo, può lasciare prevedere che ci sarà una seconda stagione e non si può fare a meno che sperarlo.