Young Sheldon è una delle tante serie tv che stanno finalmente tornando, dopo che la pandemia nei mesi scorsi ne aveva bloccato le riprese. La terza stagione dello spin-off di The Big Bang Theory si era conclusa monca dell'ultimo episodio che avrebbe dovuto chiudere il racconto degli anni che il piccolo genio aveva trascorso alle scuole superiori.
Ma ne è valsa la pena aspettare perché questa puntata non solo è stata molto dolce, ma ci ha riservato anche più di una bella sorpresa.
La nuova stagione ha ripreso il racconto proprio da dove si era interrotto e se nell'ultima puntata andata in onda (leggi qui la nostra recensione dell'episodio) aveva convinto i suoi genitori a permettergli di frequentare il college, ora lo abbiamo finalmente visto diplomarsi. Mary e George hanno chiesto al preside se per Sheldon fosse realmente possibile cominciare a frequentare l'università e l'uomo non solo ha dato loro il via libera, ma ha anche offerto al ragazzino di pronunciare il discorso di commiato alla cerimonia del diploma. Sheldon ha cominciato a prepararsi a cambiare scuola e l'entusiasmo ha ben presto lasciato il posto alla paura e all'ansia.
Quando non riusciva a trovare i suoi occhiali protettivi e ha chiesto aiuto a George, il padre gli ha fatto notare che al college non avrebbe più potuto contare sull'aiuto dei suoi genitori e che doveva cominciare a cavarsela da solo. Nel frattempo la notizia che un geniale ragazzino di Medford era stato accettato al college si è diffusa e un'emittente televisiva ha chiesto loro di rilasciare un'intervista. Incalzato dalle domande della giornalista, il ragazzino si è reso conto di quanto fosse spaventato all'idea di cambiare scuola ed è crollato. Era così spaventato che ha addirittura pensato di rinunciare a quella grande occasione per poter restare al sicuro nella scuola che conosceva così bene.
C'era una sola persona che poteva capire come si sentisse ed è stata proprio lei ad aiutarlo a prendere la decisione giusta. Anche Missy, infatti, stava affrontando un momento molto importante della sua vita e infatti aveva finito le elementari e presto avrebbe iniziato a frequentare le scuole medie. Lei come Sheldon si sentiva molto spaventata all'idea che tutto dovesse cambiare e capiva benissimo i suoi dubbi e le sue esitazioni. Ma cos'altro si può fare se non andare avanti anche se si ha paura? Dopo aver parlato con Missy, Sheldon si è tranquillizzato e ha comunicato ai suoi genitori che non intendeva rinunciare al college.
E per ringraziare la sorella, Sheldon le ha dedicato il discorso di commiato in una scena davvero molto dolce. Agli altri diplomandi ha consigliato di seguire il consiglio di Missy e di provare a essere coraggiosi come lei. Alla fine del racconto di Sheldon abbiamo avuto un cameo inaspettato e una notizia che ci ha fatto commuovere. Il protagonista ha raccontato la sua festa di diploma e l'ha definita la più bella a cui abbia mai partecipato dopo quella di suo figlio Leonard Cooper. Abbiamo così scoperto che Sheldon ha dato a suo figlio il nome del suo migliore amico (e di Leonard Nimoy). A quel punto abbiamo ascoltato la voce di Mayim Bialik che si è intromessa nel racconto di Sheldon.
L'altra storyline dell'episodio di Young Sheldon non è stata altrettanto brillante.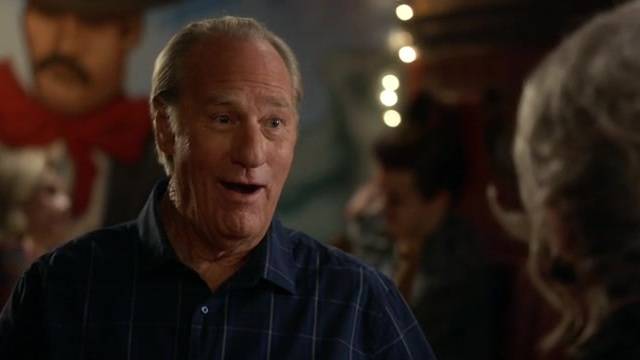 Ricorderete che Connie e Dale alla fine della terza stagione avevano rotto perché la nonna non aveva accettato di sposarlo. Ebbene in questa nuova puntata Dale ha cercato di fare la cosa giusta, chiedendole scusa e cercando di mostrarle quanto fosse cambiato. Per questo ha assunto di nuovo Georgie, ha smesso di bere e ha cominciato a comportarsi come un vero gentleman. Ma quando ha detto che voleva cominciare ad andare in Chiesa e a pregare insieme a Mary e al suo gruppo di preghiera, ha lasciato di stucco noi e anche Connie.
L'evoluzione di questo personaggio la trovo fin troppo repentina e davvero inverosimile in un uomo come Dale. E soprattutto se dovesse trasformarsi in una versione maschile di Mary, potrebbe finire per diventare troppo noioso. Dale funzionava quando bisticciava con la nonna di Sheldon ed era per questa ragione che formavano una coppia davvero esplosiva. Se continuerà a seguire questa strada prevedo che la sua relazione con Connie non andrà avanti per molto.
La scelta invece di aprire la quarta stagione di Young Sheldon con il diploma del protagonista è stata davvero vincente. Sapevamo che il fisico aveva frequentato l'università quando era molto giovane, ma non potevamo immaginare quanto questo cambiamento lo avesse spaventato. Quello che la serie tv sta delineando è un ritratto molto più interessante e umano di Sheldon Cooper. È stato molto bello anche il fatto che abbiano creato un parallelo tra il traguardo di Sheldon e quello di Missy: anche se la ragazzina non aveva la stessa intelligenza del suo gemello, provava le sue stesse paure. Apprezzo molto che gli autori stiano approfondendo il rapporto tra questi due fratelli che si sta rivelando molto più stretto di quanto potessimo immaginare. Sono molto curiosa di vedere come si evolverà la storia di Sheldon e quali avventure vivrà al college.
Sentire di nuovo la voce Mayim Bialik e ascoltarla interagire con Sheldon è stata una bellissima sorpresa. Abbiamo capito che Young Sheldon ha ancora tanto da raccontarci non solo sulla storia del piccolo genietto, ma anche su quello che è accaduto dopo il suo matrimonio con Amy. Sarebbe bello se in futuro potessimo ascoltare le voci di altri attori del cast di The Big Bang Theory (leggi qui la recensione del gran finale di questa sitcom). Questo cameo di Amy inoltre ci ha reso ancora più curiosi: a chi sta raccontando Sheldon la storia della sua infanzia straordinaria? Potrebbe essere rivolta a uno dei suoi figli o forse potrebbe far parte di un documentario che qualcuno sta girando sulla vita di questo illustre fisico. Sarei molto curiosa se alla fine questo dettaglio ci venisse rivelato.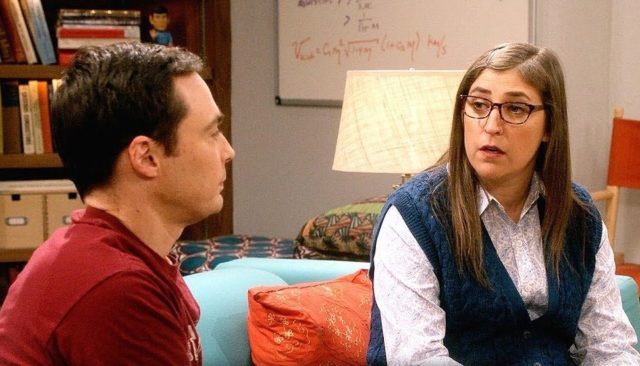 Sicuramente questo episodio è stato un inizio perfetto per una stagione che si prospetta molto interessante.