Una nuova puntata di Young Sheldon (leggi qui i momenti più commoventi della serie) è stata trasmessa la settimana scorsa e ci ha fatto capire quanto i tre fratelli Cooper fossero uniti e quanto di frequente si spalleggiassero nel momento del bisogno. Inoltre una protagonista di The Big Bang Theory ha fatto un cameo molto speciale.
In Teenager Soup And A Little Ball Of Fib, Sheldon si è ritrovato in una situazione molto difficile per lui da gestire: ha scoperto che doveva fare un'esame di nuoto.
Ha chiesto al preside di poter essere esonerato da questa attività, ma non è riuscito a convincerlo. A spaventarlo era il pensiero di doversi immergere in una vasca prima di germi e batteri nella quale avevano già nuotato altri ragazzi. Neanche i suoi genitori però sembravano capirlo e insistevano perché si sottoponesse a quella tortura. Sua sorella Missy gli ha consigliato quindi di fingersi malato per saltare il test così come aveva fatto lei tante volte. Il ragazzino si è rifiutato di mentire ma, dopo aver avuto un terribile incubo, ha deciso di ricorrere a quella soluzione.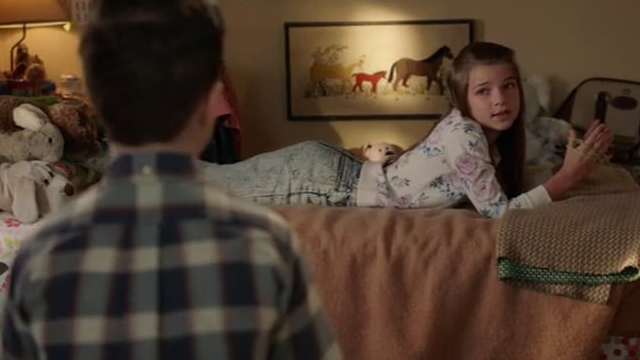 Ha quindi cominciato a tossire e ha finto di non sentirsi bene. Missy allora ha deciso di aiutarlo e ha chiesto a Georgie di dargli delle dritte affinché non si facesse scoprire da Mary. Il maggiore dei Cooper infatti era un vero e proprio maestro in questa materia e ha aiutato il ragazzino a rendere più verosimile la sua farsa. George non ha creduto neanche per un attimo a suo figlio, mentre Mary – convinta che Sheldon non le avrebbe mai mentito – ha cominciato a prendersi cura di lui. Gli ha preparato un ottimo brodino e gli ha cantato Soffice Kitty, ma tanto più lei lo coccolava più Sheldon si sentiva in colpa.
Ha cercato quindi di ammalarsi sul serio ed è andato da Billy Sparks che aveva un tremendo raffreddore e lo ha toccato, ma non è riuscito a prendere l'influenza. Dopo che ha avuto una visione in cui Batman lo sgridava perché aveva mentito alla sua mamma, Sheldon ha deciso di confessare tutto. Mary lo ha presto perdonato, dicendogli che, avendole confessato la verità, aveva fatto la cosa giusta. A sua volta però Mary gli ha chiesto di mentire a George dicendogli di essere stato davvero malato perché non voleva dimostrare di aver avuto torto. Alla fine Sheldon ha superato il test in piscina ma, dato che nel frattempo si era davvero ammalato, ha contagiato tutta la scuola.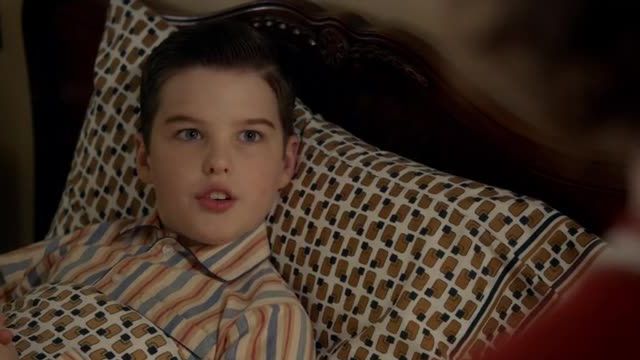 In questa puntata di Young Sheldon è nato poi uno strano triangolo formato da Connie, Dale e John.
La nonna di Sheldon ha accettato l'offerta di John e ha cominciato a uscire con lui da amica e durante una cena questo le ha chiesto con chi stesse uscendo. Connie gli ha raccontato che stava frequentando Dale che aveva un negozio di articoli sportivi e che, sebbene non fosse nato ancora nulla di serio, si trovava bene con lui. Il professore a quel punto non è riuscito a trattenersi ed è andato al negozio di Dale per poterlo conoscere e vedere da vicino. È stato però riconosciuto da Georgie che ha spiegato al suo datore di lavoro che l'uomo che lo stava spiando era l'ex fidanzato di Connie.
John allora ha cercato di farsi perdonare regalando ai due dei biscotti. Quando però Dale e Connie sono andati a cena insieme, l'uomo ha cominciato a prendere in giro il povero professore andandoci giù pesante. A quel punto Connie si è risentita e gli ha detto chiaramente che non poteva chiamarlo "stramboide" né doveva continuare a offenderlo. Ho apprezzato molto il fatto che la nonna di Sheldon abbia difeso strenuamente il suo ex fidanzato, ma mi ha un po' deluso il fatto che abbia rapidamente ceduto alle lusinghe dell'uomo e messo da parte la sua indignazione. Voglio credere che in realtà lei con quel discorso volesse prendere le parti non solo di John ma anche di suo nipote che è stato preso in giro tante volte con lo stesso appellativo.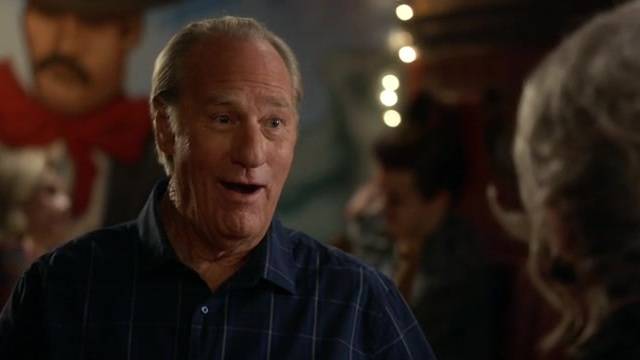 È stato poi molto divertente vedere in questa puntata di Young Sheldon la prima volta in cui il piccolo genio si è finto malato per saltare la scuola.
Sapendo quanto adorasse studiare, non ci saremmo mai aspettati che avesse rinunciato volontariamente a un giorno di scuola e invece anche lui, come tutti gli altri bambini, ha combinato qualche marachella e mentito a sua madre. A tal proposito ci ha scaldato il cuore vedere come Missy e Georgie abbiano cercato di aiutarlo, dandogli qualche utile consiglio. Nel momento del bisogno i tre fratelli Cooper si mostrano sempre molto uniti. Sheldon però non è stato mai capace di mentire e per questo non è riuscito a resistere molto e ha confessato tutto a sua mamma.
Dobbiamo ammettere però che la scena in cui Batman ha sgridato il ragazzino è stata veramente esilarante!
Ma la parte dell'episodio che ci ha lasciato maggiormente a bocca aperta è stata quella in cui Sheldon ha sognato di essere aggredito dal mostro della piscina. Abbiamo infatti immediatamente riconosciuto una voce che ci era molto familiare: a doppiare la strana creatura è stata Kaley Cuoco. L'attrice, che ha fatto innamorare i telespettatori vestendo i panni di Penny nella serie madre, ha fatto un breve cameo nello spin-off rendendo felici i fan. Sarebbe bello se anche altri attori di The Big Bang Theory (scopri qui perché sono i più pagati) partecipassero a qualche puntata della serie.
Anche in questo episodio di Young Sheldon John Sturgis si è distinto come uno dei personaggi più dolci e buffi della serie. Non c'è dubbio che tra lui e Connie ci sia una grande chimica e questa volta ci hanno mostrato che funzionano molto bene anche come amici. È stato davvero divertente vederlo spiare Dale ma ci ha fatto molto ridere anche il modo con cui si è approcciato agli articoli sportivi. John è un uomo davvero tenero e per questo, quando si è accorto di aver oltrepassato il limite, ha cercato di scusarsi con dei biscotti decisamente originali. Devo ammettere che da quando ha rotto con Connie ci sta mostrando un lato più umano e interessante: stanno venendo fuori difatti le sue debolezze.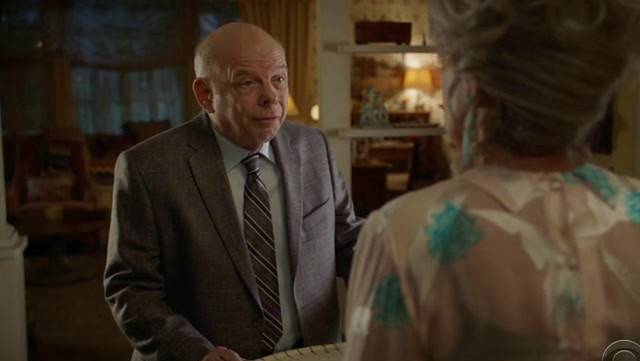 Questa puntata che ha chiuso la prima parte della terza stagione di Young Sheldon può essere promossa a pieni voti.
Le gag sono state divertenti, gli autori hanno puntato i riflettori sull'evoluzione dei personaggi principali e abbiamo avuto anche il cameo di Kaley Cuoco. Cosa si può volere di più?