Non bastava il finale di The Big Bang Theory a farci piangere tutte le nostre lacrime e gli autori hanno voluto farci commuovere anche con l'ultimo episodio della seconda stagione di Young Sheldon. Ma non temete: per almeno altre due stagioni potremo ridere con le assurde avventure della famiglia Cooper (leggi qui per scoprire tutto sul doppio rinnovo della serie). La 2×22 di Young Sheldon intitolata A Swedish Science Thing and the Equation for Toast è stato un dolce omaggio alla serie madre e ha chiuso alla perfezione la stagione.
L'ultima puntata di Young Sheldon, infatti, è stata dedicata all'annuncio del vincitore del Premio Nobel proprio come il finale di The Big Bang Theory.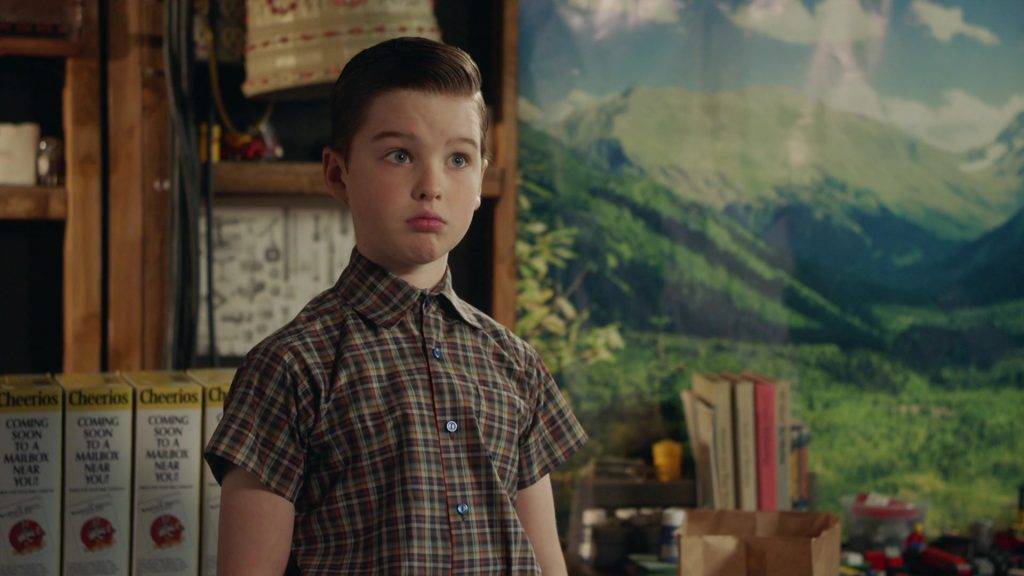 Partiamo dai due personaggi che più ci hanno fatto ridere in questo episodio, Georgie e suo padre. Il ragazzo desiderava davvero tanto poter guardare la tv via cavo, ma George si rifiutava di pagarla ritenendo che fosse uno spreco di denaro. Dopo aver ascoltato le insistenze di Georgie, l'uomo gli ha quindi suggerito di abbonarsi con i suoi risparmi se proprio voleva guardare qualche canale televisivo in più. Il ragazzo non se lo è fatto ripetere due volte e ha usato il denaro che aveva messo da parte, lavorando all'officina, per fare l'abbonamento alla tv via cavo.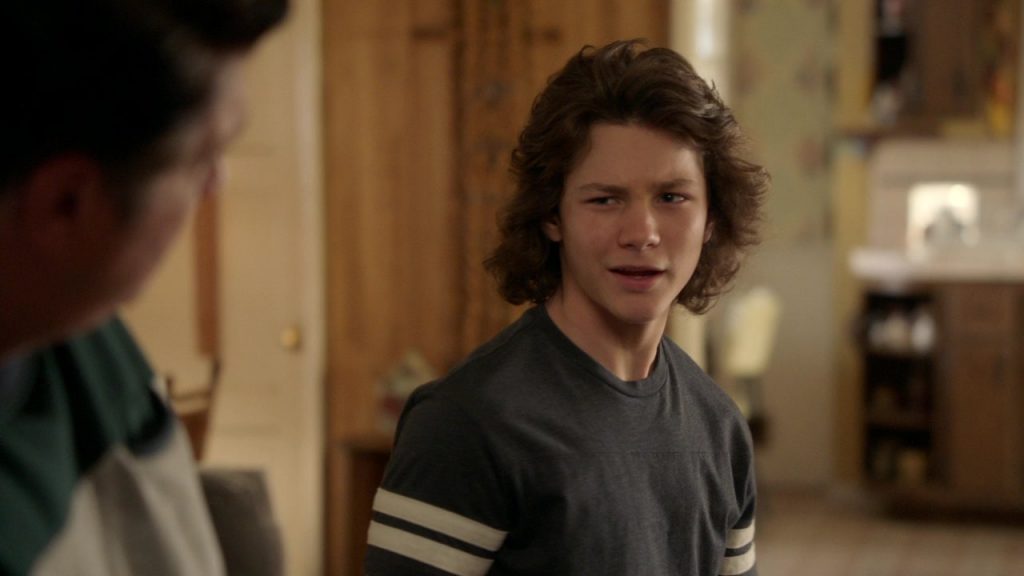 Per punire però il suo genitore che non aveva voluto accontentarlo, ha deciso di impostare il parental control e impedire quindi a suo padre di guardare i canali tv a pagamento. George, allora, per fargli comprendere quanto il suo comportamento fosse sbagliato, gli ha ricordato quanto denaro spendeva ogni giorno per mantenerlo e nutrirlo. Alla fine quindi Georgie ha permesso a suo padre di scoprire i piaceri della tv via cavo.
Gli altri due protagonisti della puntata sono stati Sheldon e il dottor John Sturgis che hanno condiviso la loro eccitazione per la cerimonia di premiazione del Nobel!
Il ragazzino si è fatto portare una radio da John Sturgis per poter ascoltare in diretta l'annuncio dei vincitori dei premi Nobel. Ha invitato quindi tutti i suoi compagni di scuola a casa sua per condividere con lui una splendida mattina, seguendo la prestigiosa cerimonia organizzata dall'Accademia reale svedese delle scienze. Il ragazzino, dopo essersi interrogato su cosa fosse più appropriato offrire ai suoi ospiti, ha deciso alla fine di comprare del latte e dei cereali per fare colazione insieme dopo la fine della cerimonia. Sebbene Missy lo avesse avvertito che nessuno si sarebbe presentato ad ascoltare un evento così noioso alle cinque del mattino, Sheldon riponeva molta fiducia nei suoi compagni ed era certo sarebbero venuti. Alla fine la sua gemella ha avuto ragione e purtroppo Sheldon si è ritrovato ad ascoltare la radio tutto da solo e non è riuscito a trattenere le lacrime.
La principale caratteristica dei quark è che sono sempre legati insieme, ma in quel momento io mi sentivo come un neutrino: destinato a restare solo per sempre. Per fortuna mi sbagliavo.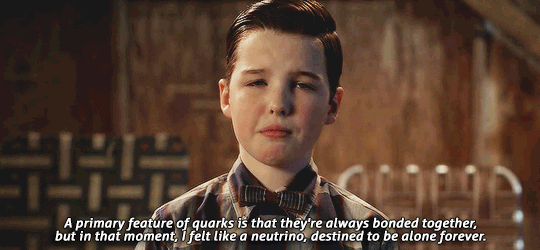 È stato molto emozionante vedere i protagonisti di The Big Bang Theory da piccoli, quando ancora non avevano conosciuto il fisico e quando Sheldon credeva di essere destinato a un'eterna solitudine. Ma anche la storyline di John Sturgis in questo episodio è stata molto commovente. Se nella puntata della settimana scorsa era stato proprio lui a scoprire un nuovo lato della sua compagna, questa volta è toccato a Connie venire a conoscenza di un segreto di John.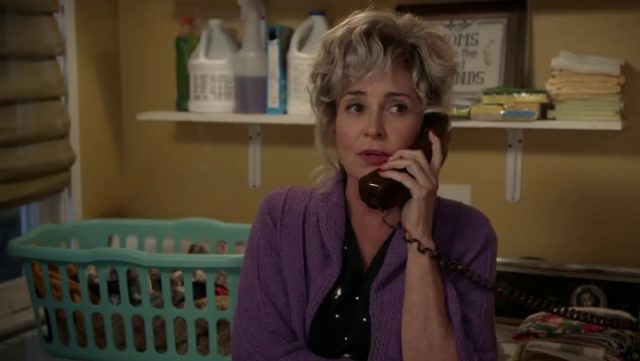 Il professor Sturgis infatti in passato è stato ricoverato per un esaurimento nervoso e ora ha ricominciato a comportarsi in maniera strana sia a casa che a lavoro. Quando nessuno riesce più a trovarlo, Connie comincia ad allarmarsi e va a casa sua per cercarlo. Lo sorprende sul tetto a fare tai chi alla ricerca di neutrini e chiaramente fuori di sè. La donna lo ha convinto allora a tornare in casa con lei e a spiegarle cosa lo preoccupasse. Alla fine l'uomo le ha confessato di essere molto deluso perché si è reso conto che aveva perso ogni possibilità di realizzare il suo sogno: vincere un Nobel per la fisica. Le ha assicurato però che suo nipote un giorno lo avrebbe vinto e come sappiamo non si è sbagliato.
È stato interessante vedere come due generazioni diverse di fisici abbiano affrontato la premiazione del Nobel. Mentre il piccolo Sheldon Cooper è entusiasta al pensiero di scoprire il vincitore del Nobel e sogna il giorno in cui sarà lui a vincerlo, John Sturgis invece si è fatto prendere dalla depressione.
Ma la cosa che più ho apprezzato della 2×22 di Young Sheldon sono stati i numerosi riferimenti a The Big Bang Theory!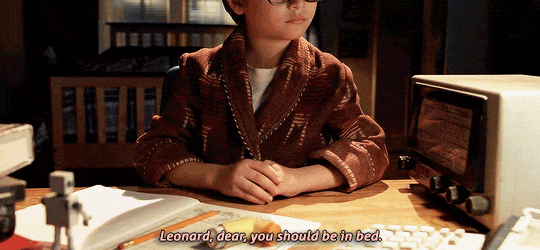 Non sto parlando solo della scena in cui abbiamo visto i protagonisti, dato che nell'intera puntata gli autori hanno voluto omaggiare il finale della sitcom americana più amata (leggi qui per leggere la nostra recensione dell'ultimo episodio). Vedere Sheldon nel momento in cui si sentiva più solo e deluso ci ha fatto apprezzare ancora di più il discorso che il fisico ha pronunciato quando ha ritirato il Nobel.
Non sappiamo se ora che The Big Bang Theory è finito, lo spin-off seguirà così pedissequamente la serie madre ma è stato bello che in questa puntata lo abbia fatto. Ho apprezzato molto la triste storyline del professor Sturgis poiché ha dato maggiore profondità al personaggio. Dato che in fin dei conti questa è soprattutto una comedy, le gag non sono mancate e a regalarcele sono state George e il suo primogenito. I due insieme sono una vera forza e ci fanno sempre fare tante risate!
Insomma lo spin-off di The Big Bang Theory ha concluso la seconda stagione con un episodio commovente che difficilmente dimenticheremo!