# #
L'incredibile successo di serie tv come You ci pone di fronte a un curioso dato di fatto: le serie tv che analizzano e raccontano le vite di psicopatici inquietanti iniziano a piacerci parecchio. Considerato anche il seguito che hanno ottenuto molti altri show tipo Mindhunter, anche se lo fanno da angolature differenti. Così come i vari documentari che ci raccontano casi di cronaca celebri tipo Conversations with a Killer: The Ted Bundy Tapes.
# #
Stiamo forse sviluppando un'eccessiva curiosità, sulla scia di You, per ciò che è morboso o semplicemente i villain ci risultano più intriganti degli eroi a cui eravamo abituati?
Qualunque sia la risposta che vi siete dati, in questo articolo abbiamo raccolto i nomi dei 5 psicopatici per eccellenza. Quelli che ci hanno introdotto in questo mondo e che, diciamocelo, abbiamo imparato ad amare nonostante le loro folli tendenze.
1) Dexter Morgan – Dexter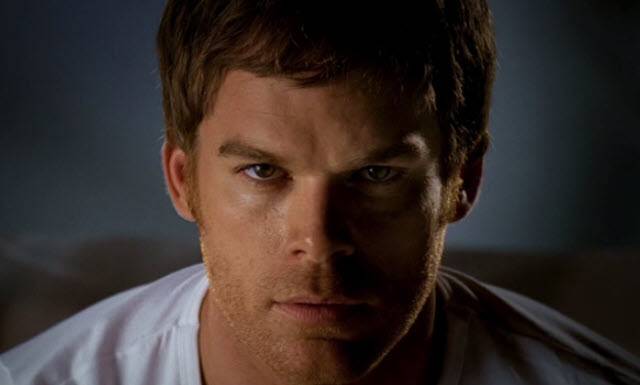 Il killer tecnico della polizia scientifica Dexter Morgan è l'esempio perfetto per arrivare al nocciolo della questione.
# #
Pragmatico, accattivante e astuto, il perito ematologo interpretato dal carismatico Michael C. Hall, incapace di trattenersi dall'uccidere, è stato uno dei primi pionieri di questo genere.
Ok, nel suo caso è giusto dire che per quanto si tratti di un sociopatico feroce che sente l'urgenza di uccidere, il suo personaggio è stato abbastanza "ingentilito" dal momento che le sue vittime sono prevalentemente assassini, stupratori e pedofili che sono sfuggiti alla giustizia.
In più, il nostro antieroe ha degli evidenti sentimenti che riesce a trasmettere allo spettatore tanto quanto le sue turbe mentali.
Non a tutti i signori raccontati in questo articolo è riuscita tale impresa!
2) Hannibal Lecter – Hannibal
Come non citare la creatura letteraria di Thomas Harry, interpretata magistralmente sul grande schermo da Anthony Hopkins e riportata in auge dal magnetico attore danese Mads Mikkelsen?
In questo crudissimo psico-thriller, le vicissitudini del dottor Lecter vanno in scena mentre intrecciano la loro strada con quelle del profiler dell'FBI Will Graham. Il rapporto tra i due che si snoda su più livelli, psichiatra e paziente ma anche preda e cacciatore, ha qualcosa di estremamente seducente oltre che geniale.
Il modo in cui il dottor Lecter ha accettato la sua natura e si muove nella società come un predatore a caccia, senza vergogna o rimorsi, seduce lo spettatore così come lo intriga il rapporto che lo lega al suo ignaro rivale.
Senza contare come affascina il modo in cui cerca di manipolare l'acuto profiler durante le loro sedute, cercando di fargli comprendere la propria natura efferata.
3) Ted Kaczynski – Manhunt: Unabomber
Pochi serial killer sono stati in grado di entrare di prepotenza nell'immaginario collettivo come ha fatto Ted Kaczynski.
L'uomo che ha terrorizzato l'America dal '78 al '95 e che poi l'ha sedotta rilasciando sul Washington Post il suo manifesto letterario, rivive grazie all'interpretazione sublime di Paul Bettany nella serie targata Netflix.
il matematico eremita antagonista della prima stagione di Manhunt (a proposito: qui tutto quel che sappiamo sulla seconda), nonostante le sue ideologie estreme e i meccanismi spietati da lui scelti per risvegliare le coscienze, ci viene mostrato come una vittima della sua stessa intelligenza e cultura, incompreso dal mondo.
Il duello mentale imbastito poi con l'agente Fitzgerald, a cui presta il volto il bravissimo Sam Worthington, è di quelli che difficilmente si dimenticano.
4) Norman Bates – Bates Motel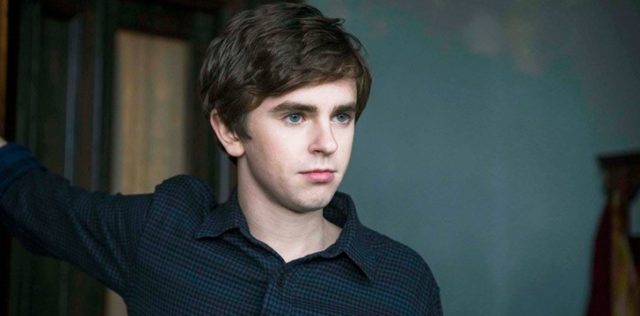 Anche qui, come nel caso del dottor Lecter, non si può non citare una delle figure sociopatiche per eccellenza del panorama cinematografico.
Bates Motel ci ha permesso di scoprire l'adolescenza dell'inquietante assassino di Psycho, interpretato dall'ormai ex bambino prodigio Freddie Highmore, ed esplorare l'origine del suo rapporto morboso con la madre Norma.
Un Norman Bates diverso sotto certi aspetti da quello proposto da Alfred Hitchcock. Con delle sfaccettature a tratti tenere e con un rapporto con la sua sessualità più disinvolto rispetto a quello represso del protagonista della pellicola.
Concludiamo la carrellata di psicopatici con quello di You, "colpevole" di aver ridato attenzione a questa categoria di protagonisti!
5) Joe Goldberg – You
You è sicuramente una delle serie più discusse degli ultimi anni.
Colpa della scelta di mettere uno stalker assassino e i suoi pensieri costantemente condivisi con il pubblico al centro dell'innesco narrativo.
Grazie a Joe Goldberg (da stalker a stalkerato nella seconda stagione) ci siamo immersi nelle acque torbide che soffocano una mente deviata, lasciando che ci spiegasse il suo vincolante concetto d'amore che trascende la privacy e la sicurezza delle sue vittime.
Ammettiamolo però, il suo humor nero ci ha strappato più di un sorriso divertito, così come ci siamo lasciati piacevolmente convincere (solo in alcuni momenti) che in lui convivesse anche un lato protettivo e compassionevole, insieme a quello sociopatico e omicida.
Basti pensare al suo bisogno di proteggere Paco e poi Ellie dai mostri che infestano le strade, proprio come lui.