In Westworld abbiamo conosciuto diverse sfumature di sentimenti. Nello sfondo caotico di un mondo in cui nulla è ciò che sembra abbiamo assistito al traboccare di emozioni diverse da vasi solo apparentemente vuoti. Abbiamo visto la deriva della frustrazione, quando si trasforma in rabbia. La passione, il desiderio, la mancanza, il dubbio, la malinconia e il dolore.
Negli occhi di una sola persona poi, siamo riusciti a vedere l'ardore di tutte queste emozioni mescolate insieme. Soffuse e poi dirompenti. Dolores Abernathy è tutto questo in Westworld, è in lei che questi diversi sentimenti confluiscono come correnti in un oceano di punti interrogativi, per poi tornare indietro sotto forma di un'unica forte percezione: il dolore.
Dolores in Westworld è la sintesi di tutti i tumulti che una vita da marionette comporta.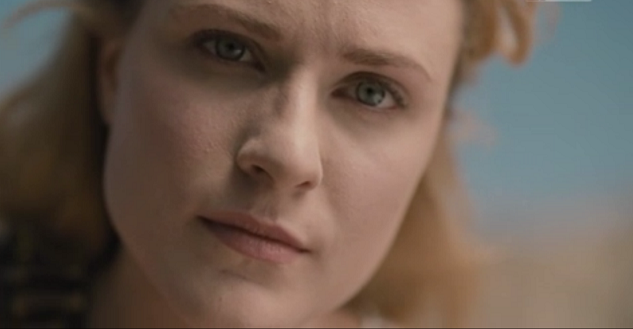 Abbiamo conosciuto il personaggio interpretato da Evan Rachel Wood come una ragazza spensierata e amante delle piccole cose. Minuscole bellezze che sembravano riempire il suo campo visivo oscurando tutto il brutto e il caos di un mondo violento e spesso ingiusto che a tutti gli effetti era una gabbia. Inquieta nel suo ostentare sorrisi e con tanta voglia di partire e visitare posti nuovi. Nonostante il suo leitmotiv però, Dolores non ce la raccontava giusta…
Some people choose to see the ugliness in this world. The disarray. I choose to see the beauty
Dolores sceglieva di vedere la bellezza, ma dai suoi occhi ci restituiva un riflesso malinconico di ciò che guardava. Come avrebbe potuto essere diversamente? Westworld la voleva dolce e indifesa. Una sorta di bucolico angelo del focolare impegnato solo a sgambettare per il parco nel suo vestito azzurro. La sua linea narrativa era un'avventura a tinte pastello e cinguettii come sottofondo. Ma lei era la creatura più antica di Westworld e qualcosa di ancestrale si stava risvegliando dietro quegli occhi profondi come l'oceano.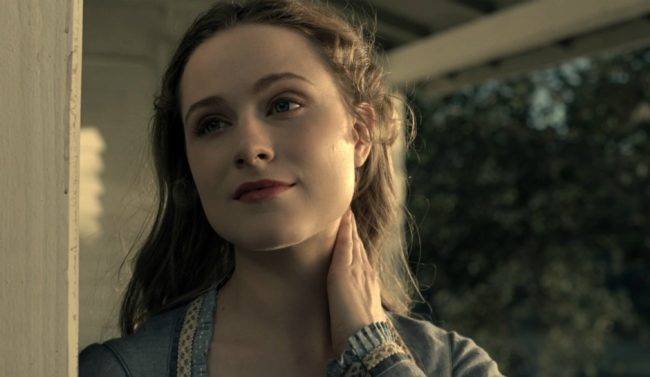 Le ricordanze. Memorie di un passato che sembrava non aver mai avuto luogo. Un passato a tinte fosche in cui l'unico colore vivo è quello del sangue e l'unico suono ricorrente sono le urla. E mentre da un lato si sviluppava in lei una coscienza, di pari passo con i ricordi sbiaditi, spariva da Westworld quella ragazza con un sorriso malinconico come maschera di un dolore soffuso. Al suo posto in quel carillon di anime fuori luogo abbiamo iniziato a intravedere un'altra forma di dolore.
E una nuova forma per Dolores.
Lei che era in cerca di uno scopo al quale ricollegare quell'esistenza apparentemente vuota, vedeva formarsi nella sua testa una fitta rete di ricordi. Districarla sembrava essere la parte più complessa della sua metamorfosi, ma la realtà era un'altra. La vera difficoltà era accettare di essere qualcosa di diverso. Dolores di nome e di fatto era stata creata con uno scopo: mettere fine alla giostra sulla quale si trovavano lei e gli altri residenti.
Dopotutto il parco era questo per gli avventori: una giostra che a un prezzo folle permetteva loro di sentirsi onnipotenti, invulnerabili e vivi. Dolores che era l'inizio sarebbe dovuta essere anche la fine, di Westworld. Improvvisamente il desiderio di libertà sembra impossessarsi di lei e prendere il sopravvento.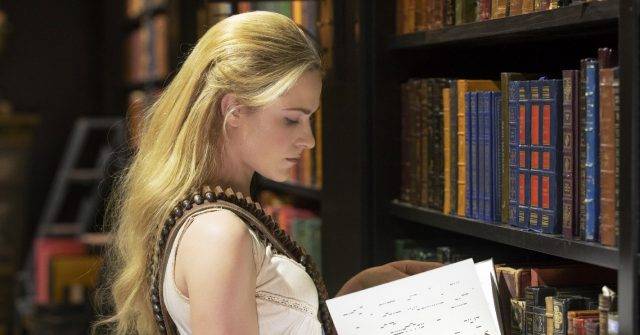 Arnold aveva visto oltre i circuiti della sua creatura e oltre le sue componenti meccaniche. Aveva scorto la vita che irrompeva inattesa come il proverbiale fiore nell'asfalto. La figlia del fattore Abernathy ha guardato dentro di sé e ha cambiato veste. Smettendo i panni della creatura inerme e riscoprendo la sua armatura. Da creatura si è riscoperta creatrice e da marionetta si è vista, per la prima volta, burattinaia.
La sofferenza e tutto il dolore che sembrava provare mentre era alla ricerca di una direzione si sono trasformati nella sua arma più letale e Dolores sembrava vedere solo il desiderio di affrancarsi e di affrancare gli altri residenti.
You said people come here to change the story of their lives. I imagined a story where I didn't have to be the damsel
Quella vita immaginata ha preso forma sotto le mani improvvisamente furiose della ragazza dagli occhi malinconici.
La creatura più antica di Westworld ha smesso di essere indifesa e il dolore è sparito dai suoi occhi.
Al suo posto, la collera di un impeto che sgorgava dalla parte più profonda di lei. Il dolore adesso non era più uno stato d'animo ma un'arma da imbracciare per la sua guerra santa. Lei aveva visto il mondo reale e il mondo reale ora avrebbe dovuto vedere lei.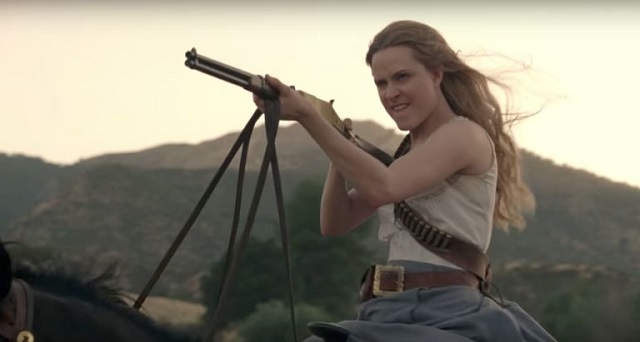 La bravissima Evan Rachel Wood ha impresso nel suo personaggio tanta parte di quel vissuto doloroso che l'ha segnata profondamente (ne abbiamo parlato in questo articolo) e ha dato a Dolores la sembianza perfetta della sofferenza nelle sue diverse forme. Quella provata e quella fatta provare. Sfaccettature davvero incredibili per un personaggio che pare uscire dallo schermo e insinuarsi nelle menti degli spettatori.