Sono stato su per aria
Fuori di testa
Bloccato in un momento di emozione che ho distrutto.
È forse la fine, quello che sento?
Westworld è senza dubbio una delle Serie Tv più enigmatiche di sempre. In ogni episodio vediamo i protagonisti provare una vasta gamma di sentimenti; amore, rabbia, vendetta, senso di maternità, odio e introspezione. Raccontare tutte queste emozioni con una sola canzone non è semplice, ma Up in the Air dei Thirty Second To Mars racconta qualcosa che è comune a tutti questi sentimenti: il senso di smarrimento.
Il brano del 2013 (di tre anni precedente all'uscita di Westworld) non solo sembra raccontare il turbamento che personaggi come Maeve, Dolores e Teddy provano nella Serie, ma lo fa con un video che definirei visionario, denso di immagini che incredibilmente richiamano alla memoria Westworld. Up in the Air racconta il senso di immobilità che segue, ad esempio, alla fine di un grande amore.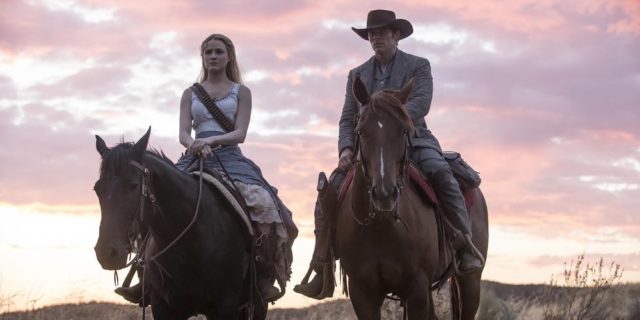 Come quello, unico nel suo genere, che Teddy ha provato per Dolores.
La nostra vita è andata a rotoli
Tutte le leggi che ho infranto, gli amori che ho sacrificato
È questa la fine?
Avvolgo le mie mani intorno al tuo collo, stringo forte con l'amore, l'amore

Mille volte ho tentato il fato
Mille volte ho giocato a questo gioco
Mille volte ho detto oggi, oggi, oggi
Il ripetersi incessante delle stesse dinamiche, che in Westworld è la normalità, nel brano dei Thirty Seconds to Mars si manifesta sotto forma di rabbia. La rabbia causata da un amore deluso. Dolores ha trovato la risposta a domande che mai avrebbe immaginato di porsi, ma che sono sempre state nascoste in lei, e ha trascinato con sè Teddy alla ricerca di una strada che conducesse alla libertà. Alla verità.
Quel suo viaggio in un certo senso ha rappresentato la fine tra mille inizi.
L'amore che Teddy ha provato per lei è diventato l'ennesima arma nella sua fondina e lui ha iniziato a guardarla con occhi differenti. Uno sguardo diffidente che nonostante tutto tradiva amore.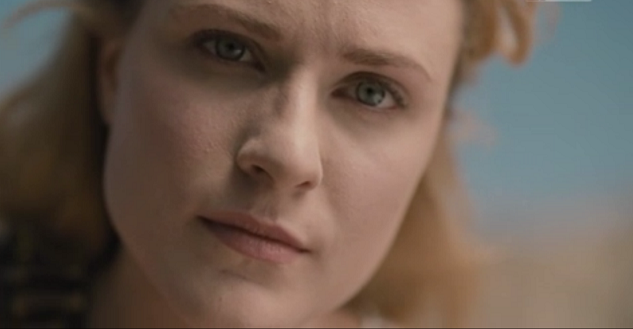 Perso nella notte
Non avrei dato niente in cambio per le tue bugie, hai perso per la mia vita.
È questa la fine?
Sei stata l'amore della mia vita, il buio, la luce
Questo è un ritratto di noi, torturati
È questa è la fine?
Avvolgo le mie mani intorno al tuo collo, stringo forte con l'amore, l'amore

Mille volte ho tentato il fato
Mille volte ho giocato a questo gioco
Mille volte ho detto oggi, oggi, oggi.
Mille volte.
Mille volte abbiamo visto i residenti barcamenarsi tra l'istinto di vivere la storia che è stata scritta per loro e l'ancestrale necessità di comprendere e vivere la loro vita con normalità. Cambiando ma rimanendo sempre uguali. La rivoluzione di Westworld sarebbe dovuta essere mettere alla prova i visitatori e scoprire tutto di loro ma in realtà sono i residenti che sono stati messi alla prova. Sviluppati per essere qualcosa che non avevano il permesso di diventare.
Teddy, Dolores e la loro vita sospesa per aria. Una vita in balia delle scelte che altri hanno preso per loro senza lasciargli diritto di replica. Lei lo aveva detto nella 1×05:
Da un po' mi domando se in ogni momento non ci siano varie piste, scelte sospese per aria come fantasmi, e se riuscendo a vederle non si possa cambiare la propria vita.
Quando le scelte in questione si sono palesate agli occhi di Dolores, lei ha smesso di vedere la bellezza ed è diventata una macchina da guerra. Un cambiamento che si è ripercosso anche su Teddy, reo di amarla al di là di codici e algoritmi.
Up in the Air e Westworld hanno in comune anche suggestioni visive.
Nel video dei Thirty Seconds to Mars non mancano i richiami all'uomo vitruviano. Nella rappresentazione dell'uomo nel cerchio, quest'ultimo rappresenta l'universo: perfetto. Come una gemma incastonata in una pietra, così l'uomo è incastonato nella perfezione dell'universo. E i residenti sono qualcosa di ancor più vicino a tale perfezione.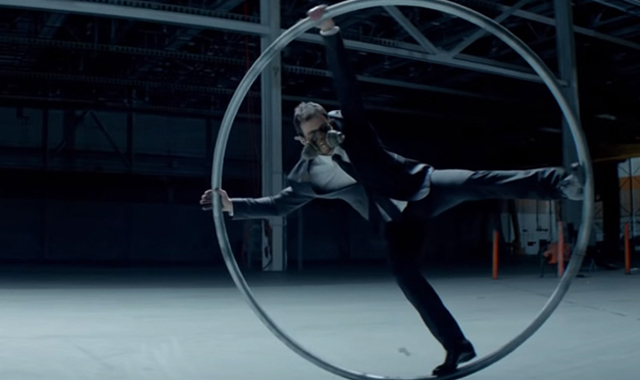 Stesso discorso per gli animali selvaggi che nel video di Up in the Air vediamo correre in un contesto dissonante rispetto a quello in cui abitualmente vivono. Perfetta rappresentazione della prigionia e dell'immobilità. Nel video del brano dei Thirty Seconds to Mars al minuto 4:32 vediamo l'immagine di un lupo che fissa qualcosa con uno sguardo imperscrutabile. Forse non tutti hanno notato la ricorrente figura del lupo in Westworld. Lo vediamo infatti in almeno due occasioni: nei ricordi di Teddy e Dolores del massacro di Sweatwater e nel trailer della seconda stagione. In quest'ultima occasione l'animale si aggira tra le vittime della sparatoria del season finale della prima stagione.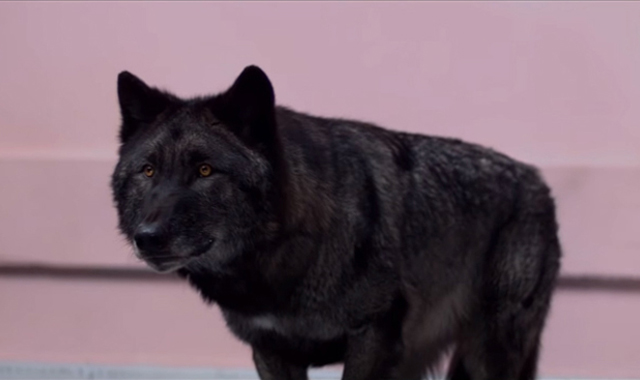 Immagini visionarie e fortemente simboliche che ricorrono nel video di Up in the Air e in Westworld come a tendere un filo invisibile tra le due diverse opere, entrambe, nel loro ambito, meravigliose.