La sesta stagione di Vikings è programmata per andare in onda verso la fine di quest'anno, ma dal set arrivano già immagini che si prestano a diverse speculazioni. Della soffiata dobbiamo ringraziare l'attrice Katheryn Winnick, che giorni fa ha postato su Instagram un video che ha fatto letteralmente impazzire i fan della serie. Il video ha come protagonista proprio il personaggio interpretato dall'attrice, Lagertha. Da quel che appare potremmo sperare – forse – in qualche risvolto positivo per la guerriera più amata dal pubblico.
La shield-maiden di Vikings potrebbe infatti riprendere il controllo di Kattegatt. Ma non senza dover prima affrontare nuove battaglie.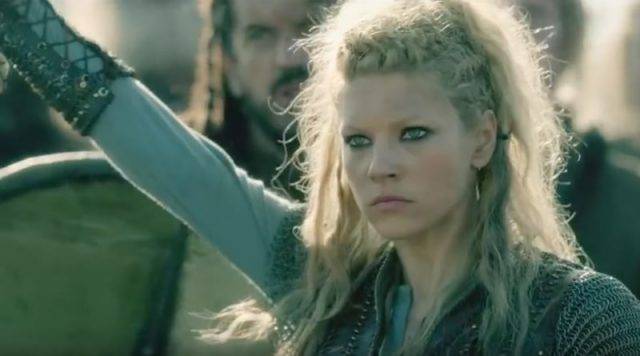 Nel breve trailer condiviso su Instagram dall'attrice vediamo Lagertha rivestire finalmente i panni della feroce guerriera che abbiamo conosciuto e amato nelle prime stagioni di Vikings. Brandisce una spada. La voluminosa chioma, non più bionda come un tempo, è tirata su come all'alba di ogni battaglia. Mentre in un altro frame la vediamo indossare un lungo abito regale e portare sul capo una corona d'argento. La sua voce in background tuona elegantemente:
""This is my kingdom, I rule Kattegat.
"I must protect it and look after it and its people, especially now when we have everyone reason to expect another attack from the forces of King Harald, do you understand?""
Nel finale della scorsa stagione di Vikings avevamo lasciato Kattegat nelle mani del neo re Bjorn. Mentre Lagertha appariva stanca, propensa a una vita tranquilla da vivere nell'ombra, nell'attesa che il suo infelice fato (prospettatole dall'indovino come abbiamo raccontato qui) si compiesse. In questo video invece la sua antica determinazione sembra essere tornata in auge. Una nuova vigorosa Lagertha veste i panni di quella che sembra a tutti gli effetti una regina. Il suo tono sicuro e determinato suggerisce una sentimento d'obbligo della donna nei confronti del popolo di Kattegat, un tempo suo suddito.
Che sia tutto ciò preludio e risultato di una battaglia con Re Harald?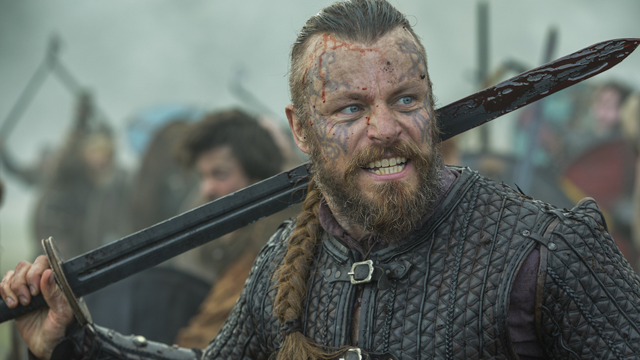 Il personaggio interpretato da Peter Franzèn infatti viene presentato alla stregua di un potenziale nemico in questo video. Eppure nella scorsa stagione lo avevamo visto combattere al fianco di Bjorn e Hvitserk per spodestare Ivar. In un momento molto tensivo dell'ultima battaglia lo vediamo perfino salvare la vita a Bjorn la Corazza. Che abbia deciso di ribellarsi ai suoi stessi alleati e riconquistare Kattegat per se stesso? Non ci resta che aspettare novembre per saperlo.