Matt Ritter – Micah Alberti
Ed eccolo, uno dei pretendenti di Kris, pazzamente innamorato e mai corrisposto. Matt, co-proprietario di Raintree, ha inizialmente vari tira e molla con Dani, poi con Tina, poi con Gillian, che lascerà perchè Kris gli fa gli occhi dolci. Quest'ultima però lo lascerà e scapperà dopo una corsa illegale che le costerà la carriera. Insomma, lui ci ha sperato fino alla fine ma niente. Nel frattempo, la carriera dell'attore che lo impersona, Micah alberti, ha preso il volo verso successivi film per tv come Forget Me Not, Doc West, Rock the House e Backstabbed.
"Junior" Walter Davis – Ryan Sypek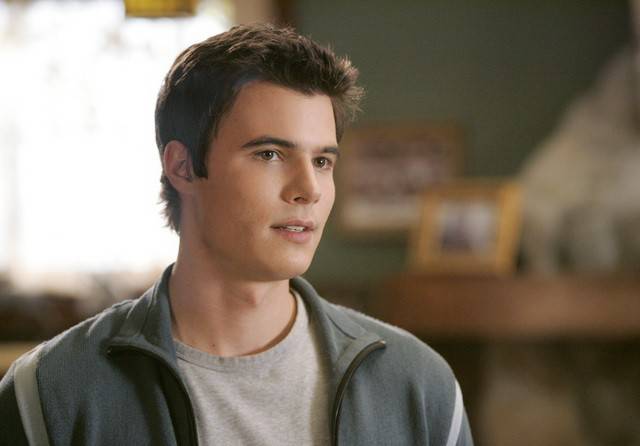 Figlio di Ken e fratello di Dani. Junior, il rampollo ricco e viziato della fattoria Davis, passa dalle feste all day all night con gli amici a innamorarsi follemente di Kris. Ovviamente quest'ultima gliela fa sudare e nel frattempo lui passa a Gillian. Successivamente lascia questa ed arriverà quasi a sposarsi, Laura, ma manderà tutto a monte per Kris. Ovviamente. Grazie a dio, la serie finisce con il matrimonio tra Kris e Junior. Nel frattempo l'attore, Ryan Sypek, lo abbiamo rincontrato in alcuni episodi di serie TV come Greek, How I Met Your Mother, Squatters, Le nove vite di Chloe King, Vita da Popstar e Dads. Oltre a comparire in diversi film televisi: Cupido a Natale, Pericolosamente Bionda, Phys Ed, The Michaels e per ultimo Family Fortune. Non si hanno notizie sulla sua vita privata.